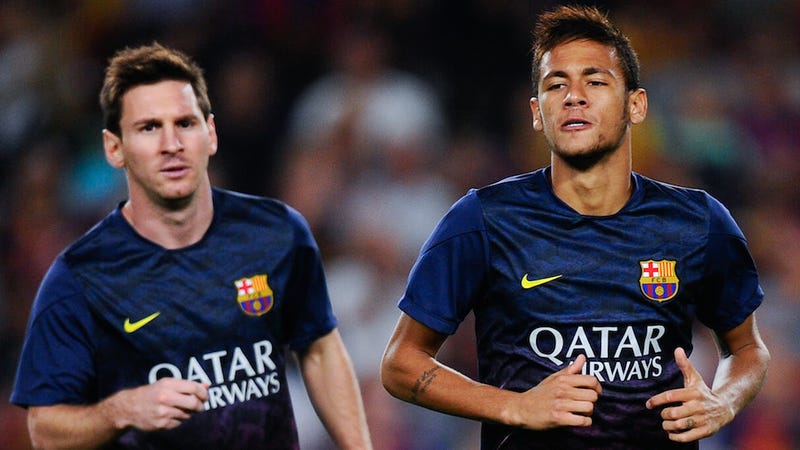 Tomorrow is El Clásico, a matchup between two of the biggest, most storied clubs in the world: Real Madrid and Barcelona. It's the best rivalry in sports because it's the best kind of rivalry in sports. For 90 minutes, decades of shared history, clashing politics and nationalism will intersect with soccer to create an explosive atmosphere. Then there's the importance of the La Liga fixture itself.
Unlike a deeper league like the Premier League, where there's more parity and the top teams are far from unbeatable, La Liga is top heavy. There just aren't enough teams other than Atlético Madrid that can hope to match Barcelona or Real Madrid for the length of a match, let alone a season. Real Madrid currently sit in third, three points behind first-place Barcelona and two behind Atlético. If Real Madrid beat Barcelona, they'll be level on points. If they lose, Barça will be six points clear in a league in which it's extremely difficult to gain ground.
We know the stakes. By now, we know all the players, stars who are or will be legends on their own: Lionel Messi, Cristiano Ronaldo, Xavi, Iniesta, Sergios Ramos and Busquets, Gerard Pique, Karim Benzema. We saw Barcelona win just once last season, and for most of us, the biggest question is whether Real Madrid can finally gain the upper hand in Spain, or if Barcelona have what it takes to beat their foes back once more.
But most of us are removed from the history, the politics, and the nationalism by virtue of our birth. All that remains is the game itself. That's not to say the rivalry is necessarily diminished, that it has grown repetitive or boring. It's familiar. For those who won't be at Camp Nou tomorrow, drinking in the atmosphere, it'd be nice to have something fresh. A new storyline. A new fold in the age-old rivalry.
Enter Neymar and Gareth Bale, Barcelona and Real Madrid's newest, most exciting signings. Neymar, a 21-year-old brought in from his native Brazil, is already his country's best player, and some say already the third-best player in the world after Messi and Ronaldo. Bale, a 24-year-old Welshman, was the best player in the Premier League last year at Tottenham, and commanded nearly £80 million from Madrid for his services. He also occupies the tier just below Messi and Ronaldo. These two are, in theory, the future of the sport.