One of the suspects in the Boston Marathon bombings is dead this morning, the other the focus of a massive manhunt, after a wild night including a chase and a firefight that killed one police officer and injured another. The suspects have been identified as Tamerlan and Dzhokhar Tsarnaev, Chechen brothers who have lived in the U.S. for at least 12 years.
Here's a timeline of events last night:
The chaos began shortly after 10 p.m., when the pair robbed a 7-Eleven in Cambridge, just north of Boston. A security camera captured a clearer image of Dzhokhar Tsarnaev, 19 years old, the "suspect No. 2" who had been wearing a white baseball cap in the images released yesterday.
Around 10:30, authorities responded to reports of shots fired and discovered an MIT campus security officer shot dead in his vehicle, with multiple gunshot wounds.
G/O Media may get a commission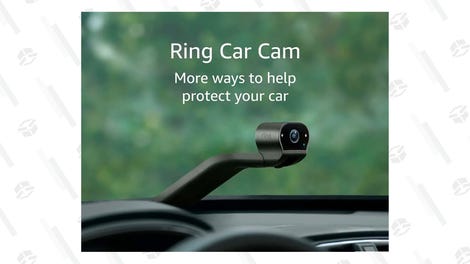 Soon after, the suspects carjacked an SUV. The driver was forced to stay in the car for a half-hour, during which time, ABC News reports, the brothers admitted their involvement in the marathon bombings. The driver was released at a gas station, unharmed.
Shortly before 1 a.m., police pursued the vehicle into Watertown, about five miles west of Cambridge. A massive gun battle ensued:
At some point—the Times says during the car chase; the Herald says during the shootout— the suspects hurled explosives at police. In the shootout, a transit police officer was severely wounded. He's been identified as 33-year-old Richard Donahue.
One of the suspects, 26-year-old Tamerlan Tsarnaev, was critically wounded and taken to a Boston hospital, where he was pronounced dead at 1:35. Some reports, including from NBC, indicate that he had an explosive device strapped to his chest. A witness who lives nearby told media outlets that Tamerlan ran toward officers and fell to the ground
Dzhokhar Tsarnaev escaped the shootout, apparently by driving off in the SUV. Authorities have set up a 20-block perimeter in Watertown, which is now flooded with police and creating crazy scenes like this (photo by Shawna England):
Boston is on lockdown. At a press conference this morning, police urged all residents of Boston, Belmont, Brookline, Cambridge, Newton, Waltham, and Watertown to stay inside their homes. All MBTA service has been shut down, as have taxis. "There is a massive manhunt underway," Gov. Deval Patrick said.
According to WBZ-TV, the suspects' uncle says they moved to the U.S. from Russia in 2000 or 2001. Here's a good primer on the Chechen separatist movement.
Authorities have surrounded the Norfolk street apartment in Cambridge where the suspects lived, according to a Globe reporter on the scene. Police have taken one person from that apartment into custody, though they are not considered a suspect. There remain fears that there might be explosive materials in that house.