Of course, most of the nation will spend the weekend embroiled in sprouts, drinking heavily, and most definitely not sitting down to rewatch Mel Gibson's incredibly inaccurate and rather over-the-top remake of The Life of Brian.
Some will even go to church to pay their respects to a young carpenter called Jesus (the adopted son of Joseph), who was born in a barn and then embarked on a carpenter's life of making lovely tables and hilarious hat stands, before discovering that he had magic in his hands.
Crazy times.
Anyway, to celebrate Christmas, The Spoiler thought it high time to list 10 footballers who wouldn't look out of place rocking up to a stable at 4 a.m. drunkenly prattling something about following a star. You can enjoy them after the jump…
1. Ricky Villa
G/O Media may get a commission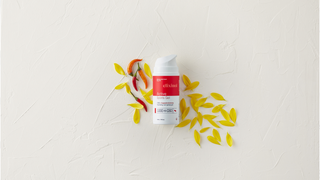 Ricky Villa was PJ to Ossie Ardiles's Duncan back in the late 1970s at Spurs. Whilst Ossie tightened terrace trousers with his sublime footballing skills, Ricky busily dazzled visiting preachers with his luxurious beard, which looked almost exactly like the ones sported by people in the bible.
2. Jonathan Greening



Now at Fulham, Jonathan Greening clearly doesn't buy in to all those popular facial scrubs and styling oils that footballers seem to use these days. Instead he has taken it upon himself to look almost exactly like Jesus, to the point where were he and Jesus to come face to face, one of them would definitely make a joke about it being "a bit like looking in the mirror".
3. George Berry



Whilst those around him modeled their haircuts on the new cropped fashion of the late-1970s and early-1980s, George Berry was rarely seen without a perfect Jesus Christ Superstar afro and beard combo. That made him one hell of a biblical presence at the back — mainly for Wolves and Stoke.
4. Alexi Lalas



Like the flashier apostles — namely Paul, John, and Gary — Alexi Lalas wasn't up for a meat-and-potatoes beard; he wanted something to make him stand out from the crowd. Something he could bead or plat if he really wanted to. Hence, he grew a horse's tail on his chin. Very biblical.
5. Paul Breitner



Had he not been the left back for Germany, Breitner could easily have snagged the role of Peter in Jesus of Nazareth. His facial embellishment reached extremely biblical — to the point of being Old Testament — proportions in the 1970s. He could even pass for Moses.
6. Sergio Batista



Rather fittingly, Sergio Batista played in the same World Cup-winning side as football's messiah, Diego Maradona. And yet, whilst Maradona made the planet gasp with his wonderful goals, Sergio Batista mainly made elderly nuns come over all woozy, because they thought they'd just seen Jesus.
7. Gennaro Gattuso



Gattuso was nothing before he grew a beard, just another football journeyman. Then he sprouted a face full of tiny black hairs, and all of a sudden he was viewed as some kind of sporting John the Baptist.
8. George Best



George Best probably wasn't intentionally biblical-looking; it just suited his lifestyle. With the sex, the unholy cans of lager, where was he going to find time to shave or cut his hair? Thankfully, no matter how Christ-like in looks he became, his God-given skills never suffered. Okay, that's a lie, they did suffer. They suffered loads in fact.
9. Socrates



Probably the second- or third-most biblical-looking footballer of them all, Socrates could play in the midfield, or up front, and was never seemingly held back or slowed down by his magnificent flowing face. And The Spoiler is delighted to report that he now looks identical to God.
10. Claudio Caniggia



The only footballer on the list without a beard, Claudio Caniggia, in disciple terms, would probably be one of the lesser-known ones, like Simon the Zealot, or James son of Alphaeus. Had he grown a beard, he'd have an outside chance of being Simon (who is called Peter).
This post, written by Josh Burt, is republished with permission from The Spoiler. Go there often if you like soccer stuff.