It's enormously important for the moral growth of the nation that everyone reflects on the recent sex scandals—perhaps look long and hard into a nearby mirror and think about what you have gained from these tawdry goings-on?
How do these millionaires get away with it?
To aid you in your contemplation, here are 10 lessons that The Spoiler learned. In a way, thank you, Peter Crouch, thank you, Wayne Rooney. And not forgetting you, dear prostitutes. You've been great.
It's Always Going To Be Frowned Upon, But More So If You Visit A Prostitute When Your Wife Or Girlfriend Is Pregnant
This, it seems, is very important. It tends to transform public disgust into absolute disbelief. In unsuccessful morning television programme terms, a similar reaction could be garnered if you turned up completely naked opposite Adrian Chiles on on Daybreak, waited for a minute, and then began hysterically caressing yourself. Know where the line is, and don't cross it.
DON'T Pay By Credit Card
If you're going to insist on quenching your sexual thirst with a few evenings out whoring, for goodness sake, pay in cash. Crouch reportedly spent ages attempting to have his name wiped from hotel records after cheating on Abbey Clancy, but to no avail. Leave no trace.
G/O Media may get a commission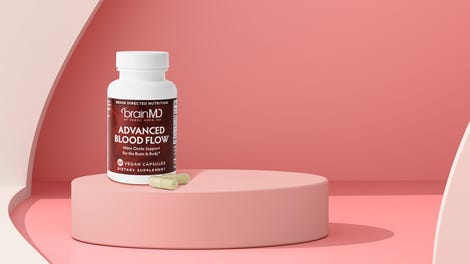 When Women Are Cross, They Go Horse Riding
There isn't really anything to back this up with, but some of you might have noticed that Abbey Clancy spent an unusual amount of time at the local stables when she found out about Peter's infidelity. Presumably she was talking through her problems with horses.
Crouch Isn't Really Football's Nice Guy
Never has one so tall fallen so far in the public eye. Once football's funny man, he now resembles a Twin Peaks version of Gollum, casting his creepy, soiled Nosferatu shadow wherever he goes. Is that enough spooky imagery for you?
Rooney Hasn't Matured As Much As Everyone Thought
Pre-World Cup, Wayne Rooney could do no wrong. He'd calmed the temper, he was up there with the best, he'd stopped banging old women ages ago. But now look at him—stomping around in a huff because everyone found out that he still does it with prozzers. Bloody hell, Wayne!
Ian Wright Pens Beautiful Open Letters
For those who have sat for hours daydreaming about what a letter by Ian Wright might look like, how it might read, how he would sign off at the end, then great news, you can answer all of those questions by clicking here. Rather cleverly, he's urging Wayne to sort things out with Coleen. Nice thinking, Wrighty.
Hookers Can Be Quite Posh
Had you asked The Spoiler to draw a picture of a Manchester prostitute a month or so ago, you'd have been gifted with a crayon interpretation of a toothless hag wearing rags over her unwashed Anne Summers underpants, eating chips in curry sauce from a bin. Not so, apparently. The one who did it with Wayne Rooney happens to be rather pretty and hoity-toity.
If You've Been Caught Out, It Won't Be Just Your Humiliated Life Partner Demanding Apologies
This one has been well-covered already today. To add insult to injury, Rooney now has to apologize to Coleen's family. Hasn't he been put through enough?
The Scale Of A Sex Scandal Can Be Inversely Proportional To A Player's Form On The Pitch
Whilst their popularity has dwindled away from the pitch, on it, they've been in pretty decent form. If only in hindsight, think of the players who could benefit from the occasional orgy of illicit paid-for sexual intercourse with street crawlers—David Bentley? Jenas? Andy Cole when he was playing for England? The list is long.
Michael Owen Does NOT Approve Of Prozzing
One of the many reports about Rooney told how Michael Owen looked on with disapproving fire in his eyes, as Wazza whispered revolting scenarios into his harlot's ear in a nightclub. We like to think of it as a scene from The OC, or Beverly Hills 90210.
Any more for any more?
This post, written by Josh Burt, is republished with permission from The Spoiler. Go there often if you like soccer stuff.