Over the weekend, our pals at BuzzFeeᴅ published a long, insightful profile of sports business cyborg Darren Rovell. We felt compelled to share our thoughts on some of the choicer moments from the story.
"'You need to have a good charging strategy,' he says. 'Have one charger that's only in your bag. When you travel, leave your home ones at home.'"
---
"'I've arranged with the NFL to send me a picture of the name card from the first pick so I can tweet that,' he says. 'I have to have greater facts that other people won't have. You'll see at 7:15 when the Vikings photo hits, the retweets are going to be crazy.'"
---
"'If people are going to dislike me for commodifying the sports experience, or the idea that I've taken the fun out of it, that's ridiculous,' he says. 'If you're a fan today and you don't understand the business, then you're a bad fan. You will lose at the watercooler every single time.'"
G/O Media may get a commission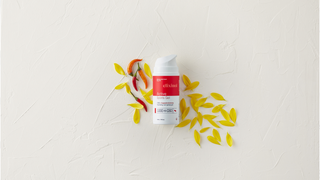 ---
"'There's not many who do what I do, and that makes people uncomfortable,' he says. 'I'm taking a picture of the shoes while everyone else is talking about the game.'"
---
"'I think I've trained people to be mini sports reporters; they know what I want. Half my content is someone in Topeka, Kansas, who saw a soda display. I'm the conduit, I'll give you credit.'"
---
"I said, 'If ESPN wants to be the worldwide leader in sports, why wouldn't you want to be the worldwide leader in sports business?' Ten days after I graduated, I was in Bristol.'"
---
"'Rather than a standard résumé, Darren handed me a media guide — spiral-bound and laminated — that broke down his experience, interests, and included his interview availability on the back cover.'"
---
"Rovell returned to ESPN last summer; he won't say how much his contract is worth (speculation starts at around $500,000)."
---
"'I'm not so money-minded that I let everything pass,' he says. 'Am I more likely to be on the side of pro-business? Of course.'"
---
"'I knew I'd get killed,' Rovell says, smiling. 'He had six inches on me and 60 pounds. And I suck at basketball. I'm good at tennis. He didn't think I'd do it, none of his followers thought I'd do it. Even my dad didn't understand — he said, 'You're going to be embarrassed.' I told him, 'You don't understand, this is good for my brand.'"
---
"...he announced his daughter's birth by boasting that he'd already registered her Twitter account (@harperrovell).
'I did that to protect her intellectual capital,' he says."
---
'"And maybe the word 'brand' is laughable to some people, but I think the people who are on the cutting-room floor in this industry are the ones who could not find their brand, who were not any more than what they wrote.'"
---
"For years, he has gone through back issues of Sports Illustrated and the like and cut out noteworthy ads and business-related stories, partially to put what he does into context — he often tweets out choice selections — but mostly because this is all just something he likes."
---
"...he's excited to get some face time with [Pepsi] CEO Indra Nooyi. (The next day, Rovell will tweet that he 'cherished' the opportunity to talk to her about the company's many, many brands.)"
---
"He'd rather talk about branding than stats. He cares more about earning potential than personal narrative. He is a crazy fan, but of conspicuous consumption."
---
"He smiles. 'My whole life is a strategy.'"