Ekaterina Sokova, a 16-year-old Russian gymnast and former member of the national team, has made a video alleging that coaching neglect led to a deterioration of a hip joint injury and, eventually, a hip replacement surgery.
You read that right. Hip replacement surgery for a 16-year-old girl.
Female gymnasts are known to be a precocious lot—they specialize early, win Olympic medals before they can vote, and then retire many decades before they're eligible to collect Social Security—but this is extreme, even in the gymnastics world.
At the start of 2016, Sokova was a promising athlete and a possible dark horse for the Russia Olympic team, having just transitioned from the junior to senior ranks. But just a couple of months into her first senior season, she started experiencing extreme pain in her hip joint. In February, she had an MRI that revealed a fracture of the femoral head of the hip joint. She was put on crutches and restricted activity, which ended any shot she had at Rio.
Despite the diagnosis, she took little time off and went to the gym on crutches where she did conditioning exercises, primarily focused on her upper body. By the time the summer rolled around, she was off the crutches and back to doing light lower body workouts—tumbling on the trampoline, jumping rope, splits, and some bars work. The whole time she was doing this, she said she was in pain and limping, in her words, like "an old lady," though the coaches were vocally skeptical that she was still injured and in pain and held her up as an example of a gymnast with an "attitude" problem.
It hurts so much when people talked about me as an example of bad attitudes in gymnasts, when they thought I was faking the pain, when they asked "Are you sure it hurts to walk? You're doing bars, you're jumping on a trampoline, you're sitting in splits, how can it really hurt to walk then?" Many people thought I was faking it.
G/O Media may get a commission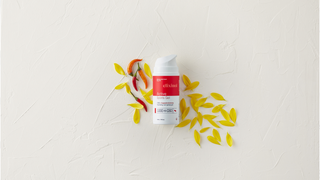 Of course, the coaches could've ascertained whether or not Sokova was still injured if the national team staff had taken her for a follow-up MRI. Like many Russian gymnasts, Sokova spends at least part of the year living away from home while training with the national team outside of Moscow. This means that parents didn't always have access to her and weren't always able to manage her medical care.

It was only when she was home in December 2016—nearly eight months after her first MRI and the onset of pain—did she go for a follow-up screening with her mother, who wouldn't let her go to the training camp at Round Lake.

The first thing the doctor said: "You're finished with the sport." For me it was sort of an expected answer because I know my body better than anyone and I've been in pain for a year. I was walking like an old woman, crippled on one side of my body. My leg hurt so much so I knew I would probably not be able to continue with the sport. But it was what she said next that caused me to cry rivers. My mom was even crying harder than me. She said I need a surgery.

But that was not the most scary thing. My diagnosis was coxarthrosis. We didn't quite understand what it was, at first, but when she said that I'll need a hip joint replacement to a 16 year old kid… this was just shocking. I couldn't quite believe it was real, that it was happening to me. I am only now starting to process it.
Sokova, while not ascribing malicious intent to coaches and staff (who she does not name in her video), claims that she needed a joint replacement because the cartilage in her joint was completely worn down between the first and second MRIs from jumping and being stretched. "By December, simply because they never sent me to the follow-up MRI, the cartilage just vanished," she said.
Pushing an athlete to train when injured and shaming them for complaining about pain is not at all unusual in sports. ESPN's Outside the Lines recently reported on how Indiana University failed to properly treat injured athletes. But there's something especially outrageous about a 16-year-old girl needing to undergo a surgery associated with your grandmother.
Translation by Luba Baladzhaeva/Cherity