True manager meltdowns feel like a thing of the past. Oh, sure, once in a while someone's ass ends up in the jackpot, but those are few and far between these days. So let's treasure the ones we get, and never forget the greats. Like then–Pirates manager Lloyd McClendon getting so upset over a close call at first base that he ripped the base out of the ground and walked off with it.
It was June 26, 2001, and the Pirates were bad. They were already 21 games under .500 when in a game against the Brewers, umpire Rick Reed called out Abraham Nunez on a bang-bang play at first, and then, two innings later, Jason Kendall was called out on a similar play. McClendon, who after the game would accuse umpires of "relaxing" when working games involving the going-nowhere Pirates, had seen enough. The rookie manager got into it with Reed, got ejected, and flung his cap out onto the infield dirt. And then he went after the base.
"I told him he wasn't using it," McClendon said, "so I thought I'd take it."
McClendon stomped all the way back up the tunnel and brought the bag to his office; umpires retrieved a new one rather than send someone in to ask for it back. What was McClendon thinking at that moment? Eight years later he recalled, "I didn't realize I'd ripped the skin off all my knuckles trying to get that damn thing out of the ground. I said, 'Damn, that hurts.'"
If McClendon was trying to inspire a moribund team, it might've worked, at least for one night. Aramis Ramirez hit a home run in the 11th to tie the game and Rob Mackowiak hit a walk-off single in the 12th.
A decade after the incident, McClendon returned to Pittsburgh as a member of the Tigers coaching staff to find that the base was still on display in the Pirates clubhouse. He was asked to sign the base, and happily complied.
G/O Media may get a commission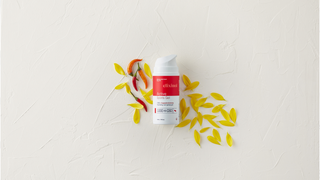 McClendon served as Pirates manager for nearly four full seasons, and currently serves as Tigers hitting coach—a role he also played from 2007–2013. But it was in 2015, in the middle of a two-year stint as Mariners manager, that McClendon got to show off the old fire.
The base-stealing remains what McClendon will be remembered for, no matter how long or successful his career has been. He knows. He's not precisely pleased with his actions that night, but, yeah, he knows it's funny as hell. "I have to say, it's probably not my proudest moment," McClendon told a reporter in 2009. "But it's probably the most comical."