After calling off the 1994 World Series because of a work stoppage, and failing to reach an agreement over the winter, MLB owners were determined not to lose another season of profits—even if they had to bring in the strikebreakers. A handful of managers, and even one owner, spoke out against the use of replacement players when they reported to 1995 spring training, but no one was as resolute as Sparky Anderson. Twenty years ago today, the Tigers skipper declared in no uncertain terms: no scabs.
"There ain't no place in our game for replacement players," Anderson said, according to a Feb. 17, 1995, Associated Press article. "The one thing I have that will never leave me is integrity. That is the one thing I have that money can't buy. There ain't enough money in the world to buy my integrity."
Anderson declared that he would not manage the replacement players, a mix of those who had never made a 40-man roster or had retired from baseball, in either case making them ineligible for MLBPA membership. It was not about the owners, he said, or even about the players crossing the picket line. It was about respect for the game's institutions.
"I don't like my intelligence insulted by telling me this is the Detroit Tigers," Anderson said, offering to decline his salary.
He did not have to manage them—nor did he have to worry about getting paychecks. Anderson was almost immediately placed on unpaid leave by Mike Ilitch, the team's owner. Ilitch reportedly wanted to fire Anderson, who was beloved by fans and players alike, but was talked out of it by team president John McHale.
G/O Media may get a commission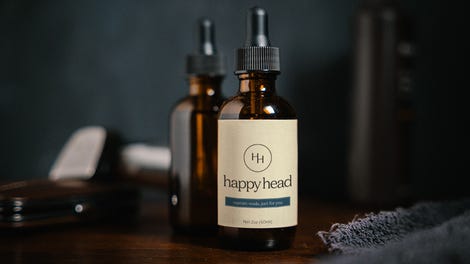 Still, Anderson was told to stay away from Tigers camp. "This is the hardest day I've ever had in my career," he told reporters that day. "I don't get to walk across the street and put the uniform on. You have no idea how hard this is for me.
"God gave me something when I was born: class. You can give it away, or you can retain it. If you give it away, you can never really regain it again."
Anderson wasn't alone in taking a stand. Cito Gaston and his Toronto Blue Jays coaching staff were told by ownership that they would not be forced into managing replacement players. Baltimore Orioles owner Peter Angelos, who made his career as a union attorney, canceled spring training rather than field replacement players.
But they did so with nothing to lose. Anderson was a baseball lifer, willing to give up the game for his principles. He didn't regret a thing. In his 1998 memoir (via Detroit Athletic Co., which has a great recap of Anderson's stand), Anderson wrote,
"Strange, but it was the proudest moment of my career. I couldn't believe grown men who are supposed to have common sense could actually come up with the idea of using replacement players. They were actually going to bring in some guys who never played in eight to ten years and call it major league baseball! What about the history of the game? What about integrity? We were willing to sacrifice our history and everything we believed in all on account of money! Well not me! If the owners thought I betrayed them they missed the whole point. That wasn't the case at all. The only thing I wouldn't do was betray baseball. I wasn't going to try to fool the fans who pay for the games."
The strike came to an end—thanks in large part to a favorable ruling from Sonia Sotamayor, then a District Court judge—just days before the season was about to begin. Anderson returned to work. Nothing was the same.
Anderson retired at season's end, at just 61 years of age. Conventional wisdom has him being pushed out by Ilitch for his protest, and then blackballed by the other owners. But he seemed ready to go—it wasn't the sport or the business he had loved, not anymore. "If this is what the game has become," Anderson said, "there's no place for me in it."
Anderson died in 2010. It's been two full decades since he stood up for what he thought baseball deserved, and there's an entire generation of fans that can't conceive of what the strike was like, let alone remember his act, which was so much more than just symbolism. Anderson managed 26 seasons, won two World Series with the Reds and one with the Tigers, was elected to the Hall of Fame in 2000, and never did anything as important as this.