The following previews were culled from the team chapters of the ever-incisive Pro Basketball Prospectus. Buy the book as a PDF for $9.98. It's also available in paperback. For more, check out the Basketball Prospectus website.
Teams ranked in order of projected finish.
Eastern Conference
Miami Heat
2011-12: 46-20
2012-13 (projected): 58-24
The Heat was at its best last season with a small, versatile lineup of almost interchangeable pieces. Chris Bosh was the de facto center, while LeBron James or Shane Battier would log minutes at the four for long stretches-in a manner of speaking. Pat Riley is steadfast that such positional distinctions are absurd in today's game and more or less suggested that the term power forward be stricken from the NBA glossary. Riley has been envisioning this kind of team since his salad days with the Showtime Lakers of the 1980s, who dominated the Western Conference with 6-8 point guard Magic Johnson orchestrating the action and similarly sized talents running beside him like James Worthy and A.C. Green. But there was that pesky center clogging up the middle, and since Kareem Abdul-Jabbar was the most prolific scorer in the history of the game, Riley had to use him. Riley's Heat don't have that problem because Joel Anthony and the other centers on Miami's roster are nothing but bit players to be used only for short stretches and for specific situations.
Atlanta Hawks
2011-12: 40-26
2012-13 (projected): 49-33
In Kyle Korver, Anthony Morrow, Louis Williams, and John Jenkins, the Hawks have assembled a group of outside shooters as impressive as any in the league, especially when you add the midrange prowess of Al Horford. Those hundreds of ill-advised jump shots hoisted up by Joe Johnson and Josh Smith last season? There is no reason for them to exist any longer. Now, the Hawks project to take the fourth-most threes in the league.
G/O Media may get a commission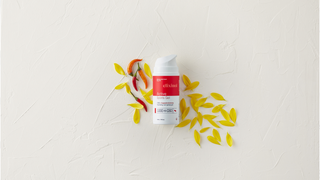 Boston Celtics
2011-12: 39-27
2012-13 (projected): 48-34
Jason Terry will replace Ray Allen as the go-to deep shooter, but Allen's actual starting spot will go to Courtney Lee, who was acquired in a sign-and-trade deal with the Houston Rockets for a package of prospects, fringe players, and a second-round draft pick. Lee will give Boston a defensive presence and an underrated long-range stroke-Lee actually projects to shoot a better three-point percentage than Terry. Lee's defense has been up and down since he left the warm embrace of Dwight Howard's basket protection in Orlando, but he should flourish in Boston's system. And he's tight with Rajon Rondo, which can only help.
Chicago Bulls
2011-12: 50-16
2012-13 (projected): 46-36
The Bulls rank 24th in wins lost to injury over last three years per the system developed by Kevin Pelton, including 25th last season. With short-term roster flexibility inhibited by finances and the depth diminished by the personnel changeover, Chicago needs a healthy season beyond the wins they are going to lose with Derrick Rose out. The development of Jimmy Butler as a defensive replacement for Ronnie Brewer will also be important.
Philadelphia 76ers
2011-12: 35-31
2012-13 (projected): 46-36
In Lou Williams's place, Philadelphia signed Nick Young to a one-year, $5.6 deal that pays him more than the per-annum average of Williams's pact. Young is looked at as more of a three-point threat, but in fact our SCHOENE projection system has the two shooting exactly the same percentage (36.9). Young is six inches taller than Williams, making him more of a classic wing, though he's never been mistaken for a shutdown defender. (There are metrics that suggest he has that potential.) Williams did give back value at the defensive end, but the bottom line-whether or not the Sixers really wanted to keep Williams-is that SCHOENE sees more than an eight-win difference between the two players in roughly the same number of projected minutes.
New York Knicks
2011-12: 36-30
2012-13 (projected): 45-37
While Woodson faces some challenges in sorting out the backcourt, he's going to have even more trouble parceling out minutes to the frontcourt. Carmelo Anthony and Tyson Chandler are fixtures and so too, one would figure, is Amar'e Stoudemire. However, it's impossible to look past the fact that lineups in which Anthony and Stoudemire teamed up were outscored last season. The team's single biggest question mark is the ability of those two to work in tandem. So what happens if the lineup works better with Steve Novak spacing the floor? What if Rasheed Wallace can actually still play and offers floor spacing as well as the defensive component Novak lacks?
Indiana Pacers
2011-12: 42-24
2012-13 (projected): 44-38
Surprisingly enough, SCHOENE still isn't convinced about the Pacers, pegging them for 44 wins and the last playoff seed in the Eastern Conference. ESPN's summer forecast picked Indiana to win 50 games and repeat as the three-seed, so there is a disconnect between the objective and the subjective when it comes to this team. One possible explanation for this lies in what baseball analysts call the Plexiglass Principle, which like so many things was a phrase coined by Bill James. Roughly, it means that a team that takes a significant and unexpected step forward will tend to move towards its previous performance rather than to continue its upward trend. Statisticians call it "regression to the mean" and ESPN analyst John Hollinger calls a version of the concept the "fluke rule."
Brooklyn Nets
2011-12: 22-44
2012-13 (projected): 44-38
The Nets employed some 11 below-replacement players last season, just two of whom-Marshon Brooks and Keith Bogans-are returning. This note is a familiar fixture in the Nets essay; they had seven below-replacement players in 2010-11 and eight in 2009-10. Finally, however, Brooklyn seems to have found competent talent for these spots. WARP shows the newcomers (including Gerald Wallace) providing an upgrade of 14 games over the departed players, who were no better than replacement as a group.
Toronto Raptors
2011-12: 23-43
2012-13 (projected): 41-41
Expectations will be low, because apparently few others are seeing the upside with the roster that I see. The ESPN summer forecast picked Toronto for 32 wins, likely due to the lack of a big-time scorer. As we saw with the Sixers last season, a team can do pretty well for itself with elite defense and a balanced offense, though Andrea Bargnani is a better scorer than anyone on the Sixers was last season. SCHOENE has the Raptors at 41 wins and in the thick of the mix for the last playoff spot in the Eastern Conference. However, SCHOENE is seeing a regression on the defensive end that I'm not, which may be a carryover from the Raptors' previous problems on that end.
Milwaukee Bucks
2011-12: 31-35
2012-13 (projected): 38-44
One player Scott Skiles should be careful not to bury is Larry Sanders, who has the most athleticism on the roster and game-changing potential on the defensive end. You'd like to see Sanders carve out a rotation niche for himself, if not more. He's ideal defensively at the four. Unfortunately, his offense doesn't play at that position, at least not yet. Sanders took just two three-pointers and shot 22 percent on jumpers last year. Sixty-five of his 84 field goals came at the rim. These things aren't going to change if he never plays, but one only has to look at Serge Ibaka to know what this kind of player can become.
Cleveland Cavaliers
2011-12: 21-45
2012-13 (projected): 32-50
Cleveland has all the markings as a team on the rise. That starts with the emergent talent core we've been discussing, but it's also clear in a couple of other ways. The Cavaliers project as the second-youngest team in the league; only New Orleans is greener. That factoid that speaks to the upside of the roster in aggregate because, you know, young players tend to get better if properly handled. Also, Cleveland has the lowest projected payroll in the league even after re-signing swingman Alonzo Gee fairly late in the summer. In fact, the Cavs need to spend some extra money just to hit the league-mandated salary floor of $49.3 million, meaning they have a significant amount of cap room with which to operate.
Detroit Pistons
2011-12: 25-41
2012-13 (projected): 31-51
Sorting out the frontcourt rotation is going to be a challenge for Lawrence Frank, as the projected roster is heavily tilted in that direction. Tayshaun Prince is still around, and while the decision to re-sign him last year still seems odd, it may have signaled a hard truth: Austin Daye just isn't very good. Daye logged just 15 minutes per night during 41 games in his third NBA season and finished a good bit under replacement level. After shooting 40 percent from behind the arc in 2010-11, he tumbled to 21 percent last year. He still rates as a plus defender, both in his measurables and in his on-off performance. Detroit was 4.1 points better in Defensive Rating during his minutes, which may also speak to Prince's decline on that end.
Orlando Magic
2011-12: 37-29
2012-13 (projected): 27-55
The Magic actually projects to be 28.4 years old this season after Phase I of the teardown, 10th oldest in the league and less than a year younger than last season. There is still the possibility for $128 million in future salary obligations on the book, 16th in the league. So the slate isn't exactly clean. Trading Dwight Howard was just the first step. One unmentioned offshoot of the four-team deal is that it created a $17.8 million trade exception for Orlando that expires on Aug. 10, 2013. This will allow Hennigan to package some of his younger assets or lesser picks with Hedo Turkoglu, Glen Davis, Al Harrington or Jameer Nelson, the most onerous multiyear contracts currently on the books. Such a deal would give the Magic even more flexibility.
Washington Wizards
2011-12: 20-46
2012-13 (projected): 27-55
As a three-win player, Trevor Ariza is only slightly overpaid at his $7 million-plus rate the next two years. As a two-win player, Emeka Okafor's contract is monstrous at an average of about $14 million for the two seasons. There is almost never a good reason to pay a supporting player well into eight figures, especially on a developing team. Not only does Okafor add very little to the win total, but his presence clogs next year's payroll and stands in the way of the development of younger players in Jan Vesely and Kevin Seraphin. To a certain extent, that's true of Ariza, who used to be what Washington hopes Chris Singleton will become, though that actually sounds like a pretty nice tandem at the three, especially if the Wizards play fast. (Which is another thing that Okafor stands in the way of doing.)
Charlotte Bobcats
2011-12: 7-59
2012-13 (projected): 20-62
If you squint hard enough, you can see possibly four young, athletic pieces of a budding core for a defensive-oriented team: Kemba Walker, Gerald Henderson Jr., Michael Kidd-Gilchrist and Bismack Biyombo. Henderson semi-emerged last season, at least in terms of earning big minutes and showing an improved ability to create offense. He's a good athlete and long enough that he makes a good complement to Walker and Kidd-Gilchrist on the perimeter. Henderson again scored below replacement value, but he should be able to find a productive role as the talent around him improves. Biyombo is as raw as it gets, but flashed plenty of defensive potential.
Western Conference
Denver Nuggets
2011-12: 38-28
2012-13 (projected): 55-27
The younger JaVale McGee fits better with the timeline of the Nuggets' core. At 24, he's a few months younger than starting point guard Ty Lawson and a few months older than forward Danilo Gallinari. For the most part, that youth has served the Nuggets well. However, McGee and Kenneth Faried-who emerged as a starter during the second half of his rookie season-were less effective at protecting the paint than their predecessors. Denver allowed more points per 100 possessions when either player took the floor. Ironically, one solution is to play both players together, as coach George Karl successfully did against the Lakers in the playoffs. Faried's incredible defensive rebounding skill helps cover for McGee's problematic tendency to take himself out of rebounding position by overhelping.
Los Angeles Lakers
2011-12: 41-25
2012-13 (projected): 54-28
SCHOENE probably isn't giving the Lakers their full due at the defensive end of the floor, where Dwight Howard will make the biggest impact. Before last year, when his motivation was in question and he missed the end of the season due to back surgery, Howard had anchored Orlando defenses that ranked in the NBA's top five in Defensive Rating each of the previous four seasons, and top three during the previous three. Coach Mike Brown's defense was weaker than expected during his first season in L.A., as the Lakers slipped from sixth in the league to 13th, but given his track record in Cleveland (the Cavaliers twice finished as one of the NBA's top five defenses) and the addition of the three-time Defensive Player of the Year, it will be a considerable upset if the Lakers finish outside the league's top five in Defensive Rating.
San Antonio Spurs
2011-12: 50-16
2012-13 (projected): 53-29
Due to age, SCHOENE is somewhat down on the San Antonio offense, projecting a drop to sixth in the league after last year's NBA-best average of 113.1 points per 100 possessions. The Spurs are still likely to shoot the ball better than anyone else. Only Orlando is projected to make more threes, and San Antonio's projected 39.2 percent accuracy from beyond the arc ranks third in the league. If not the juggernaut it was in Tim Duncan's prime, the Spurs' defense is still good enough to win a championship. As a result, San Antonio has put itself in position to make one more run at a ring.
Oklahoma City Thunder
2011-12: 47-19
2012-13 (projected): 51-31
Kevin Durant's 2011-12 statistics, impressive as they are, might not reflect the magnitude of the leap he made in his fifth NBA season at age 23. By improving some of his few weaknesses and building on his strengths, Durant finished second in the NBA in WARP. He was even better during the postseason and capped an incredible 12-month run by playing a key role for the USA Olympic team that won gold in London. In the final, Spain paid Durant the ultimate respect by using a box-and-one to defend him with stars like Kobe Bryant and Chris Paul on the floor. Amazingly, based on the performance of similar players, SCHOENE thinks Durant might have even more room to grow this season.
Minnesota Timberwolves
2011-12: 26-40
2012-13 (projected): 51-31
Intentionally or not, Kevin Love's game has undergone a fascinating transition the last two seasons. Love has gravitated toward the most efficient spots on the court, allowing him to maintain a strong True Shooting Percentage as he has ramped up his usage rate (among big men, just DeMarcus Cousins and Dirk Nowitzki used more plays). Because of his penchant for putbacks, Love has always gotten a lot of shots around the basket. He averaged 6.7 attempts per game at the rim, sixth in the league. Now, Love has become equally dangerous as a stretch four. He tried 5.1 three-pointers per game, putting him 13th. Per Hoopdata.com, no other player ranked in the top 30 in both categories.
Los Angeles Clippers
2011-12: 40-26
2012-13 (projected): 49-33
Despite all the additions, the summer also offered reminders that while the players have changed, the owner has not. At midseason, by multiple accounts, the Clippers' basketball staff had decided to fire Vinny Del Negro. Owner Donald Sterling vetoed the move, giving Del Negro more time. To the extent that the Clippers soon turned their season around, the decision worked. However, the spotlight of the postseason illuminated Del Negro's tactical weaknesses. He was inflexible during the series against San Antonio and took too long to start playing Eric Bledsoe extended minutes, a move that helped spark the Clippers in Game 4.
Utah Jazz
2011-12: 36-30
2012-13 (projected): 45-37
The more interesting question is whether the Jazz can take a step forward at the defensive end. The hope for doing so rests largely with Derrick Favors, whose rapid development has created a positive challenge for coach Tyrone Corbin: finding ways to get him on the floor on a team with two quality starters up front. Corbin's answer late in the season was to try Paul Millsap at small forward next to Derrick Favors and Al Jefferson. With the right personnel, the supersized lineup was a huge hit during the regular season. Those three players plus Gordon Hayward outscored opponents by an incredible 32.0 points per 100 possessions, allowing a stifling 84.4 Defensive Rating, per BasketballValue.com. While the jumbo lineup was far less effective in the playoffs, it still fared better against San Antonio than traditional combinations.
Memphis Grizzlies
2011-12: 41-25
2012-13 (projected): 45-37
One missing ingredient may be three-point shooting, and it's an important one. The Grizzlies finished 27th in three-pointers made last season and 26th in percentage. Now they have to replace the player that led the team in attempts behind the arc, with O.J. Mayo trying 102 more treys than second-place Rudy Gay. SCHOENE forecasts Memphis to rank dead last in threes in the coming season. However, the Grizzlies project to jump up to 12th in percentage, which happens to be the same ranking the system sees for the offense overall. That would be a nine-place improvement. If coach Lionel Hollins sees that his team's outside shooting has improved, then perhaps we'll see a tweak in emphasis that could make Memphis more potent on the offensive end.
Dallas Mavericks
2011-12: 36-30
2012-13 (projected): 41-41
Contending in the Western Conference appears out of reach for this group of Mavericks. A more realistic goal is extending the team's streak of 12 consecutive playoff appearances, dating back to Dirk Nowitzki's third season in Dallas. SCHOENE actually shows this year's roster playing at a similar level to last year's team. The Mavericks' projected point differential is +1.0 point per game, the same as in 2011-12. Two factors in particular will determine whether Dallas can repeat last season's finish among the lower seeds in the West playoffs. The depth of the conference is out of the Mavericks' control. With the Minnesota Timberwolves likely to claim a playoff spot, someone must drop out. Right now, SCHOENE has Dallas as the odd team out among the nine West teams it projects better than .500.
New Orleans Hornets
2011-12: 21-45
2012-13 (projected): 36-46
The top of the Hornets' roster is ready to contend for the playoffs now. Anthony Davis, Eric Gordon and particularly Ryan Anderson all rate strongly by the numbers. Just two teams-Denver and Oklahoma City-are projected to have three players all more valuable than New Orleans' top three next season in terms of WARP. After that, the Hornets' depth falls off quickly. New Orleans can throw out a competitive lineup with Al-Farouq Aminu or even Anderson at small forward and Greivis Vásquez -a revelation last season who will share minutes with Austin Rivers-at the point. Beyond those five and Robin Lopez, who will likely start at center, the Hornets do not have anyone else who projects as noticeably better than replacement level.
Portland Trailblazers
2011-12: 28-38
2012-13 (projected): 31-51
Portland did spend some of its cap space to bring over a pair of former first-round picks who had been developing in Europe. 2006 selection Joel Freeland, now 25, will solidify the frontcourt rotation and has a chance to start in the middle alongside Lamarcus Aldridge. Freeland is an experienced Euroleague veteran who represented host Great Britain in this year's Olympics. He was joined there by Victor Claver, a reserve on the Spanish team that won silver. The 24-year-old Claver, drafted in 2009, adds depth at both forward positions.
Sacramento Kings
2011-12: 22-44
2012-13 (projected): 32-50
The problem Jimmer Fredette faces, like Adam Morrison before him, is that his best skill is creating difficult shots. He made enough of them to be extremely valuable playing with and against less talented players in college. In the NBA, those shots went from low percentage to non-starter, which explains Fredette's terrible two-point shooting. He was especially poor from 3-15 feet, attempting 1.5 shots per game from these zones and making just 27.4 percent of them, per Hoopdata.com. Fredette is a great off-balance shooter, not really a spot-up shooter, so he was only OK from beyond the arc. Becoming dangerous in catch-and-shoot situations is his easiest path toward contributing off the bench, and he did improve his three-point percentage as the season went on. The polite option is not to discuss Fredette's defense at all.
Golden State Warriors
2011-12: 23-43
2012-13 (projected): 29-53
Golden State fans can be optimistic about the team's chances of outplaying a projected 28th ranking in Defensive Rating. Mark Jackson's emphasis on defense during his first year as head coach translated into ranking 27th a year ago, but that partially reflects the split nature of the season. The Warriors allowed 108.2 points per 100 possessions before the Monte Ellis trade-which also sent away their best paint defender, Ekpe Udoh-and 113.9 thereafter. Andrew Bogut has anchored some of the league's best defenses in Milwaukee, and his presence in the lineup could help Golden State threaten a top-20 ranking at the defensive end of the floor, something the team hasn't posted since 2006-07.
Houston Rockets
2011-12: 34-32
2012-13 (projected): 29-53
Projecting Jeremy Lin is a challenge for SCHOENE because of his small career sample size. Including 2010-11 doesn't help much because Lin's per-minute numbers were incredible then as well. Lin may well be this good. A more conservative method, regressing Lin heavily to the mean, suggests Lin's true talent level last season was slightly below league average, which would still make him promising for a 23-year-old. Houston will need to build its offense around Lin. He's at his best with the ball in his hands, as it was during Linsanity, running regular pick-and-rolls from the top of the key. The Rockets' power forwards should offer the pick-and-pop option and Lin may develop pick-and-roll chemistry with rookie Donatas Motiejūnas. Lin's improved long-range shooting was key to his success, and he'll need to continue to develop to be a threat off the ball. At his best, Lin struggled with turnovers, often by trying to do too much. As he adds experience against NBA defenses, that should be less of an issue. Lin's defense draws mixed reviews. His lateral quickness is subpar, but Lin's length allowed him to contest shots even when he was beaten off the dribble. In the midst of Linsanity, New York actually won much more with defense than offense.
Phoenix Suns
2011-12: 33-33
2012-13 (projected): 28-54
For the most part, Phoenix has embraced a youth movement that is appropriate for a team that has missed the playoffs the last two seasons and lost its star player. Still, the Suns can't entirely shake their fondness for veterans; their weighted age is actually older than league average. Besides Luis Scola, they also signed veteran Jermaine O'Neal as a free agent to compete for minutes at center. The signing makes sense to the extent that the Phoenix training staff could work wonders for O'Neal, who missed more games last season (40) than the Suns did as a team (25, a total nearly half as large as the next lowest team). The problem is that resurrecting the career of a player who turns 34 during training camp has little upside for Phoenix. O'Neal won't be a part of the next good Suns team. The team would do better to take medical risks on players who could stick around for a while. Greg Oden, when he is close to returning to the court, would be an obvious candidate.
Excerpted from Pro Basketball Prospectus 2012-13, available both as a PDF and as a paperback. The book was written by Bradford Doolittle and Kevin Pelton. Check out more of their work at Basketball Prospectus.