The following is an abridged preview of an abridged NBA season, culled from the team chapters of the ever-incisive Pro Basketball Prospectus. Buy the book as a PDF for $9.98.
Atlanta Hawks
2010-11: 44-38
2011-12 (projected): 31-35
No serious trade rumblings regarding Josh Smith came to pass and he's back for his eighth season with the Hawks. After a rough postseason, Smith changed his workout routine and switched to an adult diet. In doing so, he not only dropped 25 pounds but promised to curtail the shoddy three-point shooting that crept back into his game If the Hawks run more, an even more explosive Smith in the open court would be a wonderful thing to see.
Boston Celtics
2010-11: 56-26
2011-12 (projected): 36-30
Instead of continuing what seemed like a gradual injury-related decline, Kevin Garnett bounced back with a terrific season. It started with durability—Garnett missed nine games with a calf strain in the middle part of the season, but still played his most minutes since his first season in Boston. His rebound rate was up and he resumed his status as one of the game's best defenders, an absolute beast against isolations and the pick-and-roll. Garnett shot the ball extremely well except for one zone—for reasons unknown, he hit just 34 percent in the area from 3 to 10 feet. But his rate at the rim jumped nine percent, a hint that he may have recovered a bit of his pre-injury explosion. Add it all up, and the Celtics were as reliant on Garnett as ever—they were 16.3 points per 100 possessions better with him on the floor.
Charlotte Bobcats
2010-11: 34-48
2011-12 (projected): 27-39
Michael Jordan gets it. People don't want to admit that. Ever since the best player in the history of basketball retired, there has been something of a cottage industry built around harping about his flaws. He has plenty, as do all of us. But when it comes to owning a basketball team, the man gets it. The strip-down method has become a fad around the league as more and more teams recognize the dangers of becoming stuck in the middle. Tearing down is the new building up. Not every team can be elite, of course, so it will be interesting to see if there is a long-term trend towards stratification in the NBA. Whether or not that comes to pass, Jordan made the right call in opting to rebuild.
Chicago Bulls
2010-11: 62-20
2011-12 (projected): 48-18
The Bulls are one of the league's most fastidious teams when it comes to selecting players for their roster. Not only do players have to provide a certain desired skill set that augments what already is in house, they have to fit off the court as well. Tom Thibodeau and GarPax—as team president John Paxon and general manager Gar Forman are often called in Chicago—want players with gym-rat personalities who have a reputation for on-court selflessness. The amount of research Chicago does on prospective players is staggering. The Bulls don't have a reputation for being at the vanguard of the tempo-free stats movement, but in fact their system of information management is as sophisticated as any in the league. And the database contains a lot more than on-court statistics.
G/O Media may get a commission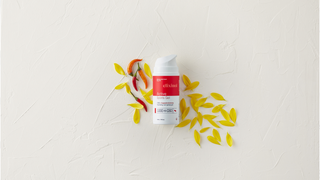 Cleveland Cavaliers
2010-11: 19-63
2011-12 (projected): 21-45
Without LeBron James around to draw defensive attention and set them up, the remaining Cavaliers players found it much more difficult to score. Every returning Cleveland regular posted a lower True Shooting Percentage than projected by SCHOENE. The James effect hurt players who finished his passes in the paint, like J.J. Hickson, and spot-up shooters like Maurice Williams. While our projections factored in the additional shots the Cavaliers' returning players would have to take, they could not quantify the entirety of James's presence, which was apparently enormous. Had this group shot as well as expected, Cleveland would have scored an additional 305 points, which translates into 10 wins.
Dallas Mavericks
2010-11: 57-25
2011-12 (projected): 38-28
Dallas rarely blew opponents away. Most of the Mavericks' playoff wins were decided in the fourth quarter. Nearly every time, Dallas pulled away with precise late-game execution. M. Haubs of The Painted Area tracked the Mavericks' performance in the final six minutes plus overtime of every playoff game decided by five points or fewer at some point during that span. In those clutch situations, Dallas outscored opponents by 77 points in 101 minutes—a rate of +36.6 per 48 minutes. In all other situations, the Mavericks outscored opponents by 2.3 points per 48 minutes.
Denver Nuggets
2010-11: 50-32
2011-12 (projected): 35-31
While the return to the Nuggets in the Carmelo Anthony trade was more about depth than anything else, it was Danilo Gallinari who was the centerpiece of the deal. His prowess to date suggests that Gallinari has the potential to live up to that billing. In the three-point era, 42 other players have posted a pair of seasons with 5-plus WARP before the age of 23. Of them, 33 developed into All-Stars. Most of the remaining players either still have time to get there or have been very close. Clark Kellogg retired young because of injury, the late Eddie Griffin battled off-the-court demons, and Andris Biedrins peaked early. Everyone else on the list was at least good enough to be a top-three player on a playoff team.
Detroit Pistons
2010-11: 30-52
2011-12 (projected): 26-40
Joe Dumars cleared away enough cap space to afford some major pieces in the summer of 2009, but he hadn't yet accumulated enough young talent to start building. Instead, Dumars hung onto the highly tradeable Prince. He signed Rip Hamilton to an extension. The free-agent class that summer lacked sizzle, yet Dumars signed Ben Gordon, Charlie Villanueva, and Chris Wilcox to big contracts. The next year, he even brought back Ben Wallace. Last year, he made the head-scratching move of signing the ghost of Tracy McGrady. In effect, Dumars half-assed a rebuild.
As far as the persistent theories about LeBron James wilting in high-stakes moments, I—Bradford Doolittle—continue to insist that these ideas are complete and utter nonsense.
Golden State Warriors
2010-11: 36-46
2011-12 (projected): 26-40
Golden State's investments have gone beyond front office personnel. Over the summer, the Warriors purchased the D-League's Dakota Wizards to serve as their affiliate. Golden State plans to move the Wizards to California and use them in the model of the Oklahoma City Thunder and San Antonio Spurs to develop draft picks and evaluate free agents in their system. The Warriors have also upgraded their analytics capabilities. Owner Joe Lacob and two young members of the Golden State front office, including his son Kirk, attended the Sloan Sports Analytics Conference last March. There, attendees were surprised to learn that the Warriors had joined statistical analysis vanguards like the Boston Celtics and Houston Rockets in purchasing the SportVU player tracking from STATS Inc.
Houston Rockets
2010-11: 43-39
2011-12 (projected): 32-34
The deal on draft night was also part of another Daryl Morey strategy that has been unfolding over the last year: collecting failed lottery picks. The "second draft" theory of giving young draft picks a second chance after they washed out with their first team was popularized by ESPN Insider's John Hollinger years ago, but no one has taken it to the same extremes as the Rockets have specifically with players from the 2009 Draft. Since February 2010, Morey has collected four players from the 2009 Lottery (Jonny Flynn, Jordan Hill, Hasheem Thabeet and Terrence Williams) in the hopes of reaping the potential that made them top-11 picks.
Indiana Pacers
2010-11: 37-45
2011-12 (projected): 32-34
Trivia: Head coach Frank Vogel appeared on a Stupid Human Tricks segment on Late Night with David Letterman showcasing his ability to spin a basketball on a toothbrush.
Los Angeles Clippers
2010-11: 32-50
2011-12 (projected): 40-26
Chris Paul returned from arthroscopic knee surgery in January 2010 as a different player. Where Paul once compared most to a young Isiah Thomas, last season saw him change his game to play more like John Stockton. (Alas, now that comps are limited to post-1990, neither player shows up in Paul's list of most similar players, leaving him without a good comparison.) Paul's usage rate dropped significantly from his career-high mark in 2008-09, but he remained as efficient as ever, allowing him to maintain his spot as one of the league's top players.
Los Angeles Lakers
2010-11: 57-25
2011-12 (projected): 34-32
The Lakers' issues are an example of the salary cap and luxury tax, disparaged by small-market owners during negotiations on the new collective bargaining agreement, working as intended. While Jerry Buss has been perfectly willing to pay the tax, the extra cost has still affected the Lakers' decision-making. In December, they jettisoned overpaid reserve Sasha Vujacic to New Jersey, giving up their first-round pick to save $9 million. The Lakers have revenue advantages no team in the NBA can match, especially after signing a new 25-year TV contract with Time Warner Cable in February worth a reported $5 billion. Yet GM Mitch Kupchak has still been forced to sacrifice depth in the name of a few million here and there.
Memphis Grizzlies
2010-11: 46-36
2011-12 (projected): 34-32
Michael Heisley also has proven that the decision to trade Pau Gasol to the Lakers was not only the right one, but in fact one that set up everything that the Grizzlies have become. Memphis got back Marc Gasol in the deal, draft picks that became Darrell Arthur and Greivis Vasquez and most importantly freed up the cap space that allowed Chris Wallace to trade for Zach Randolph. The tear-down strategy is exactly the same thing Sam Presti began in Seattle and completed in Oklahoma City, yet no one holds Presti's feet to the fire for employing the time-tested strategy. Now that Memphis has emerged as a contender, it's time to start looking at Heisley in a different light.
Miami Heat
2010-11: 58-24
2011-12 (projected): 50-16
For those who see the NBA as a kind of Petri dish for basketball players, LeBron James's 2010-11 season promised to be a fabulous experiment. How would the game's best player adapt his game once he was paired with another top-five player that has virtually the same skill set? The answer was more mundane than expected, especially given all the preseason talk about James becoming a suped-up hybrid of Magic Johnson and Oscar Robertson. In essence, James was exactly the same player he was in Cleveland except there was a little less required of him. For each category in which James was down—assist rate and usage rate primarily—the explanation is simply that he had to share opportunities with Dwyane Wade. More interesting and even a little disappointing was the lack of a resultant uptick in efficiency. James turned the ball over more often and his True Shooting Percentage was the same as past seasons. If we're looking at Miami's roster as an experiment, one question has to be asked: Even on a team with players of comparable skill, does there need to be a clear pecking order in place? If Miami coach Erik Spoelstra comes to that conclusion, and there is no reason to think that he will, James has got to be the primary threat. These issues did not extend to the defensive end, where James was better than ever and one of the best in the league. As far as the persistent theories about James wilting in high-stakes moments, I—Bradford Doolittle—continue to insist that these ideas are complete and utter nonsense.
Milwaukee Bucks
2010-11: 35-47
2011-12 (projected): 31-35
It's amazing that a guy who once handed out 30 assists in an NBA game could coach such an ugly offense. It's not a one-time occurrence. Scott Skiles's last 10 teams have finished in the bottom third of the league in Offensive Rating. Conversely, seven of his 11 teams have finished in the top six on the defensive end (see chart, next page). The end result is almost perfect mediocrity, an oxymoron. And it's not a pretty mediocrity either.
Minnesota Timberwolves
2010-11: 17-65
2011-12 (projected): 34-32
What we know about Ricky Rubio, based on observation and the numbers, is that he is best with the ball in his hands and thrives in a pick-and-roll offense. Rubio sees passes other players don't and is unselfish almost to a fault. Like Rajon Rondo, he will sometimes pass up an easy shot attempt to make a more difficult pass. Rubio's outside shot was up and down, and when FIBA moved the three-point line back last season, it had a major impact on his accuracy. The larger issue has been Rubio's finishing; his translated two-point percentage would be among the league's worst. Besides passing, Rubio's strengths include excellent rebounding from the point and racking up steals. Whether he is physically capable of dealing with NBA point guards is an open question.
New Jersey Nets
2010-11: 24-58
2011-12 (projected): 23-43
The biggest reason the Nets will improve this season is a full season of a healthy Deron Williams. During the 12 games Williams played with the Nets before wrist surgery ended his season, he improved the team's Offensive Rating by 5.1 points per 100 possessions while on the floor. The Nets' defense struggled so much in that brief stint that the team was in fact slightly worse with Williams (by a point per 100 possessions), but the offensive improvement is more likely to last for a full season. The Nets will also be better at small forward, if only because they can't possibly be any worse.
New Orleans Hornets
2010-11: 46-36
2011-12 (projected): 31-35
Eric Gordon is a coach's ideal shooting guard because he can run almost anything. He's effective in both isolations and pick-and-rolls and is dangerous without the ball in his hands. Monty Williams might want to call more curls for Gordon, who was effective shooting off screens but did so relatively rarely with the Clippers. At the other end of the floor, Gordon is a strong perimeter defender. Though undersized for a two-guard, he gives up few open looks and was especially effective against isolations. The only serious weakness in Gordon's game is that he is not a factor whatsoever on the glass. The Hornets will immediately go to work on a long-term extension to keep Gordon in New Orleans as a franchise cornerstone.
New York Knicks
2010-11: 42-40
2011-12 (projected): 36-30
The first thing that occurred to anyone paying attention was the Knicks had locked up nearly all of its cap space on its starting frontcourt. As it happens, head coach Mike D'Antoni runs a point guard-dominant system. Seems like a problem. D'Antoni immediately said that the halfcourt offense would be initiated by and run through Carmelo Anthony—the league's ultimate ball stopper. It could work anyway. Anthony has excellent court vision and good passing skills. Lifting the level of his teammates by methods other than attracting defenders to him has never been 'Melo's forte, but he's talented enough to make it work. Boris Diaw emerged as a playmaking forward under D'Antoni in Phoenix. Of course, Diaw has always been reluctant to shoot. Anthony ... is not.
Oklahoma City Thunder
2010-11: 55-27
2011-12 (projected): 42-24
James Harden is capable of doing everything an NBA team needs from its shooting guard. His potential is immense. Harden compares best to a player who does not show up in his comparables because he was playing in Europe at the same age: Manu Ginobili.
Orlando Magic
2010-11: 52-30
2011-12 (projected): 41-25
Conventional wisdom has it that the Magic slipped from the ranks of Eastern Conference contenders last season, with the Chicago Bulls, Miami Heat and Boston Celtics all a cut above. Advanced statistics say something different. Orlando outscored opponents by 5.5 points per game, good for fifth in the league—ahead of the Celtics (+5.4) and the Dallas Mavericks (+4.2) and not far behind the West's top teams.
Philadelphia 76ers
2010-11: 41-41
2011-12 (projected): 36-30
Joshua Harris led the group that purchased the team from hockey fanatic Ed Snider and Comcast-Spectacor, the corporate lord that had long viewed the Sixers more as a spreadsheet entry than a sports team. Among the sizable group that now owns the Sixers is Philadelphia native Will Smith and his wife Jada Pinkett Smith. (One assumes that the Smith children are on the grind in this scenario as well.) Harris made his fortune in private equity. What that is and how it makes one rich is a subject best tackled by a more qualified author. Still, he's an interesting guy, a so-called smartest-guy-in-the-room type known for hyper-competitiveness. Harris brings youth and energy long missing from Sixers ownership as the franchise has slipped well behind the other professional sports franchises in the city.
Phoenix Suns
2010-11: 40-42
2011-12 (projected): 27-39
After holding off the effects of aging for years, Steve Nash finally showed signs of succumbing last season. He dropped below double-digit WARP for the first time since 1999-00. While Nash's down 2008-09 was largely attributable to Terry Porter's stint on the sideline, there is no such easy explanation for last year besides the fact that Nash is already four years older than Isiah Thomas was when he retired. Just four players in the last three decades (Jason Kidd, Karl Malone, Robert Parish and John Stockton) have outperformed Nash's WARP total during the season they turned 37. The changes in Nash's game remain relatively subtle. He is using fewer plays now and shooting three-pointers less frequently and at a lower percentage. Nash has also become slightly more prone to turnovers. Last year's turnover rate was his highest since he was a rookie in 1996-97.
Portland Trail Blazers
2010-11: 48-34
2011-12 (projected): 38-28
The Portland Trail Blazers have become the NBA's most functional dysfunctional organization. In May, the Blazers fired general manager Rich Cho, which might not have been notable except for the fact that Cho had been on the job for less than 10 months. Cho's departure came less than a year after the team fired Kevin Pritchard, but Portland has found a sure way to avoid a repeat next summer: The Blazers have simply elected not to hire a replacement for Cho. Portland went through the draft without a general manager in place. College scout Chad Buchanan led the team's front office, with input from team president Larry Miller and hands-on owner Paul Allen. The instability in basketball operations points toward an organizational breakdown. Since Allen dismissed long-time president Bob Whitsitt in 2003, the Blazers have already had five decision makers, not counting Buchanan. No other team in the league has had more than four top basketball executives in that span. The murky circumstances that surrounded the exits of Pritchard and Cho only add to the questions.
Sacramento Kings
2010-11: 24-58
2011-12 (projected): 26-40
There may be more curiosity about Jimmer Fredette than any other incoming player in the league. Fredette was a transcendent college player at BYU and debating his possible NBA ceiling became a popular exercise over the last two years. Statistically, Fredette translates as a high-usage, low-efficiency scorer whose value will hinge largely on how well he shoots the NBA three-pointer. His supporters say he's more than that. They say he's not on the J.J. Redick or, gasp, Adam Morrison career path. Still, Fredette is limited athletically. Even if he commits himself to the defensive end, he's got several things working against him: His physical tools, the fact that he may be spend a lot of time on the court as an undersized two and the fact that he's never really played much defense before.
San Antonio Spurs
2010-11: 61-21
2011-12 (projected): 39-27
Quietly, the Spurs transitioned last season from being Tim Duncan's team to relying more heavily on Manu Ginobili. Gregg Popovich increased Ginobili's minutes—he averaged 30 a night for just the second time in his career—and Ginobili actually led the team in usage rate. San Antonio's fine regular season was a testament to just how effective Ginobili was in the role, and the Spurs' playoff woes had a lot to do with Ginobili being less than 100 percent. Ginobili has two more years left on his contract, and the performance of similar players suggests he should continue at an All-Star level through that point.
Toronto Raptors
2010-11: 22-60
2011-12 (projected): 27-39
Fresh off of orchestrating Dallas's defense in last year's championship run and baffling the powerful Miami Heat with his defensive acuity in the Finals, Dwane Casey gets his second shot at an NBA coaching job. Casey gets it, telling Raptors.com, "Like I told most of the players before the lockout, when you're 30th in anything, that's not good." What is so significant about that? Well, the Raptors weren't 30th in points allowed per game last season. They weren't last in opponent field-goal percentage. No, they were last in Defensive Rating and the fact that Casey would speak so matter of factly about tempo-free evaluation is in itself a huge step forward and a positive sign.
Utah Jazz
2010-11: 39-43
2011-12 (projected): 30-36
It's never easy to replace a legend, but Tyrone Corbin was well prepared to take over for Jerry Sloan by the man himself. Corbin will be Utah's first new coach at the start of the season since 1988-89. He isn't simply regurgitating Sloan's precepts. After camps opened, he went to work installing tweaks to Sloan's venerable offensive system. At the other end, he is trying to design an entirely new defensive scheme that accounts for the unfortunate fact that his center is Al Jefferson. Given the lack of turnover typical to management personnel for the Jazz, we may be seeing Corbin around for a long time.
Washington Wizards
2010-11: 23-59
2011-12 (projected): 18-48
John Wall was the league's most exciting rookie and the immediate floor general of the Wizards. Even though he doesn't have a good shooting stroke, Wall still showed that he can get shots whenever he wants and is highly effective taking it off the dribble. He posted the best assist rate by a qualifying rookie point guard since Chris Paul five years before. Wall is going to have seasons when he averages 11-12 assists per game. Scarily enough, he hasn't even scratched the surface of his offensive potential. First, there's the shot, which is only going to get better. Second, there's the pick-and-roll. There is no reason why Wall can't be one of the league's top pick-and-roll point guards, especially with high-flying options all around him on the Wizards. Last season, he ranked in just the 32nd percentile. Finally, there is health—Wall missed 12 games with knee and foot trouble and was really never healthy during the season. On defense, Wall is just learning but no one doubts that he will be elite on that end. He's already one of the league's best rebounding guards. If Wall comes into the season healthy and with an improved jump shot, the sky is the limit. This is exactly the player around which you want to build a team.
Excerpted from the Pro Basketball Prospectus 2011-12, now available as a PDF. The book was written by Bradford Doolittle and Kevin Pelton, with contributions from Dan Feldman, Neil Paine, Sebastian Pruiti, and Vince Verhei.
Top image by Jim Cooke.