Christ, man. This almost feels like the moment where Arsenal's continually escalating woes cease being hilarious and start being actively depressing. Almost, that is.

After Köln fans descended upon London and made the town their own, invading the streets the day of the match, storming the stadium before the game, and even laying claim to Arsenal fans' traditional seating area, the "visiting" team itself lived up to their supporters' brazenness in a hurry. Striker Jhon Córdoba capitalized on a poor clearance by Arsenal keeper David Ospina by smashing in a shot from way far away in the tenth minute to give Köln the lead:
Here's a rundown of indignities at play right now: Arsenal, One True Kings To The Fourth Place Crown, were bumped out of the Champions League for the first time in two decades last year; after a promising start to the transfer period that was supposed to rescue them from their Europa League fate going forward, the team closed the window failing to capture another significant squad addition and instead lost a player the were desperate to keep; heading into today's match, the Europa home opener that could've been a springboard for them to pull off the same trick Manchester United did last season by winning that title and earning a UCL spot that way, the fans of the Gunners' lesser opponents punked the home team in their own town, going so far as to squeeze them out of their own seats; and finally, when the match did kick off, Arsenal went down after a committing a calamitous boner. It is an incredibly sad sequence for a proud, enormous club like Arsenal, but I can't help but laugh in spite of everything.

Update (6:12 Eastern): Disaster averted! Arsenal came back from that first half deficit, scoring three times in the second period to come away with a 3-1 win. Sead Kolašinac tied things up in the 49th minute, and this beauty from Alexis Sánchez gave the Gunners the lead they would not relinquish:
G/O Media may get a commission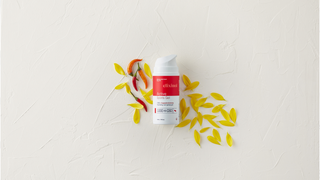 Héctor Bellerín sealed the game with another goal late on. A successful night in the end, but this is cutting it pretty close.