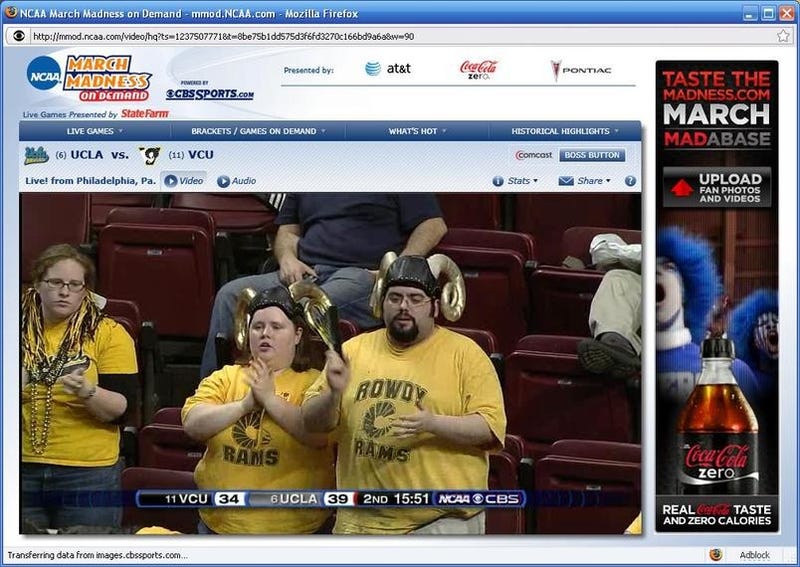 I have a hunch the inside of this guy's hat smells like a mixture of deviled eggs and a dirty aquarium. Can hair have halitosis?
At least they got to see one of the better games last night, because most of the first round consisted of absolute dogs. In fact, last night I even switched around the television and landed on a station that showed these fucking guys. That's Bob & Tom. They televise their radio program. I have never seen it until I came to visit my parents in Port St. Lucie, Fla. (Spring Training Home of the Bastard Mets, if you didn't know that already.) Yet, watching Bob & Tom talk tell lame guest towel and St. Patrick's Day jokes was more interesting than Oklahoma/Morgant St.
Hopefully, today will be better. It will for me — heading out to see the WFC's play the Beloved Cardinals in Jupiter this afternoon. Take care of the live bloggers.
Got an image you'd like to see in here first thing in the morning? Send it to tips@deadspin.com. Subject: Morning crap