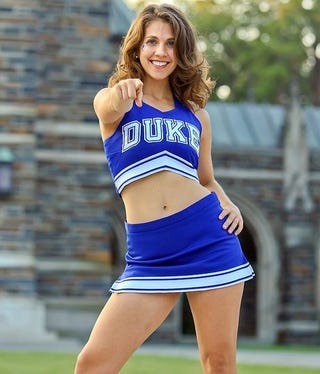 The big matchups: Texas at Oklahoma [Dallas Morning News], Tennessee at LSU [Times-Picayune], and Georgia at Colorado [American Chronicle].
The big question: Is there a College Park equivalent to Karen Owen, and would you actually watch Duke/Maryland if she promised to release her fuck thesis power-point at halftime?
Oh, before you ask, of course I'm saving Florida/Alabama for a very special DUAN open thread.