Two player projections for every team, from Baseball Prospectus 2014, edited by Sam Miller and Jason Wojciechowski. For much more, visit BaseballProspectus.com.
N.L. East
New York Mets
1B: Ike Davis
2013: .205/.326/.334 | 9 HR | 33 RBI | 4 SB | -0.5 WARP
2014: .238/.332/.429 | 17 HR | 55 RBI | 2 SB | 1.5 WARP
What do you make of a career .927 OPS in September ... and .584 in May? What do you make of a dead-pull hitter spending months standing miles back from home plate ... and never adjusting when pitchers predictably started pitching him outside? What do you make of a guy who was sent to Triple-A hitting .161... and ended up third in the majors in second-half OBP? As in 2012, Davis authored a late-season surge, but the sequel was crazier than the original. Most players would kill for a 131 OPS+, but that was the spread between Davis' first- and second-half marks. The flesh is willing, but the spirit is often weak—going forward, maturity, age and coaching (or, alternately, a profligate trade partner) are the Mets' best hopes for Davis.
P: Bartolo Colon
2013: 18-6 | 190 IP | 117 SO | 29 BB | 2.65 ERA | 1.17 WHIP | 2.7 WARP
2014: 9-10 | 165 IP | 117 SO | 33 BB | 3.57 ERA | 1.17 WHIP | 1.3 WARP
G/O Media may get a commission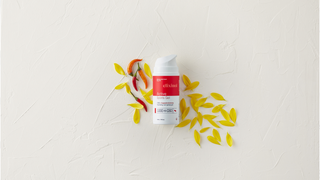 The rotund righty continues to defy skeptics, riding an 88-92 mph fastball at an 85 percent frequency to post the lowest ERA of his lengthy career. The 40-year-old stood out in an Oakland rotation that was otherwise full of young guns, and his contact-heavy approach minimized his Three True Outcomes for the second straight season. Colon relies on excellent command and subtle manipulations of his four-seam and two-seam fastballs to generate weak contact, and his catchers have said that they just call for the number one and let him decide on the movement. Colon's flamethrower days are long gone, but every once in a while, he'll sell out his mechanics for velocity and pump one in around 96. Watching this happen, you can't escape the feeling he's doing it because it's just so much damn fun to throw a baseball real hard.
Washington Nationals
LF: Bryce Harper
2013: .274/.368/.486 | 20 HR | 58 RBI | 11 SB | 3.4 WARP
2014: .266/.344/.453 | 18 HR | 65 RBI | 13 SB | 2.7 WARP
Not since John Wayne Gacy has one man done so much damage to the reputation of clowns. Harper followed up his debut season with across-the-board improvements, hitting for a higher average, raising his walk rate, lowering his strikeout rate and hitting for more power. Not bad for an encore. These improvements were partially overshadowed by the five weeks Harper missed after injuring himself (face-mashing a wall), and by accusations of lollygagging in late August. Once decried for hustling too much, Harper now received criticism for not running out a groundball. Some might scoff at the notion that Bryce Friggin Harper is underhyped, but he just notched a .302 TAv as a 20-year old and still gets more attention for what he doesn't do.
P: Stephen Strasburg
2013: 8-9 | 183 IP | 191 SO | 56 BB | 3.00 ERA | 1.05 WHIP | 1.7 WARP
2014 10-7 | 155 IP | 175 SO | 41 BB | 2.54 ERA | 1.02 WHIP | 4.2 WARP
The remnant gloom of 2012's shutdown combined with a losing record in 2013 left many fans discouraged with Strasburg's season. That's not nearly fair to Strasburg, as he continued his return from Tommy John surgery by throwing 24 more innings while allowing the same number of hits. His strikeouts remained in elite territory and his walks better than league average. He upped his groundball percentage by pounding the lower third of the zone, even as he relied on pitches other than his sinker to get outs. The next step on Strasburg's road to acedom is 200 innings pitched. It's a benchmark he should reach easily in 2014, our ability to jinx things in these pages being notably weak.
Atlanta Braves
CF: B.J. Upton
2013: .184/.268/.289 | 9 HR | 26 RBI | 12 SB | -2.1 WARP
2014: .230/.305/.385 | 13 HR | 50 RBI | 23 SB | 1.0 WARP
Is it too early to start an Uggla-like countdown for Upton's deal? (Just four more years.) The Braves signed Upton expecting an athletic center fielder with a strong blend of power and speed. What they received in Year One was a center fielder with severe contact issues, limited pop and a career-worst success rate on stolen bases. The Braves tweaked and tweaked some more but nothing took; after appearing with a head-cocked grin on the cover of Sports Illustrated's playoffs preview issue, Upton didn't start a game in October.
P: Julio Teheran
2013: 14-8 | 185 IP | 170 SO | 45 BB | 3.20 ERA | 1.17 WHIP | 1.9 WARP
2014: 9-9 | 149 IP | 127 SO | 46 BB | 3.98 ERA | 1.24 WHIP | 0.8 WARP
Teheran's first full season in the majors was a success. Some struggles early on were forgiven and forgotten by the time he nearly no-hit the Pirates in early June; from there it was smooth sailing as he started 19 more games and tallied 85 more strikeouts than walks. Although Teheran couldn't find the grip on his changeup, he did make strides with his slider, and the pitch became his go-to secondary offering. Earlier visions of a potential ace were overzealous, but Teheran is a smart, athletic pitcher who can be a no. 2 starter for a long time to come.
Miami Marlins
C: Jarrod Saltalamacchia
2013: .273/.338/.466 | 14 HR | 65 RBI | 4 SB | 3.4 WARP
2014: .228/.294/.395 | 14 HR | 51 RBI | 2 SB | 1.7 WARP
You could point to Saltalamacchia's .372 BABIP and assume he'll fall back to pre-2013 levels, and there may be some truth to that, but Magic BABIP Wand-waving is lazy and unfair. Salty was known to sell out for power prior to last summer, but he showed better pitch recognition in 2013, especially in the second half. The result was less power than usual, but his average and doubles climbed, inflating his on-base percentage. He still struck out constantly, but cut it from one-third of the time in the season's first half to 24 percent in the second. If he can hold on to some of those gains, he should survive whatever BABIP drop may be in the offing. If not, the Marlins signed him cheaply enough that it barely matters.
P: Jose Fernandez
2013: 20-12 | 172 IP | 187 SO | 58 BB | 2.19 ERA | 0.98 WHIP | 2.8 WARP
2014: 21-9 | 141 IP | 152 SO | 45 BB | 2.38 ERA | 1.05 WHIP | 3.6 WARP
As Sam Miller wrote on Baseball Prospectus this year, "a team that won 31 percent of its games with any other starter won 64 percent of its games when Fernandez started. When he was on the mound, a 110-loss team became a 100-win team." Brought up to the majors after not throwing a pitch above Single-A (and few even at that level), Fernandez arrived packing a 99 mph four-seamer and two plus off-speed offerings. He showed the ability to absolutely dominate—in consecutive starts around the trade deadline, he struck out a total of 27 and walked one, with 40 swinging strikes—and the ability to avoid big innings, allowing more than three runs in just three starts. He had a 1.50 ERA in his final 18 starts, and the second-best ERA+ in history by a starter younger than 21. That sick anxiety you have about him getting injured because every pitcher does? We all have it.
Philadelphia Phillies
1B: Ryan Howard
2013: .266/.319/.465 | 11 HR | 43 RBI | 0 SB | 0.6 WARP
2014: .251/.328/.472 | 15 HR | 44 RBI | 1 SB | 1.0 WARP
We told you so.
P: Cliff Lee
2013: 14-8 | 222 IP | 222 SO | 32 BB | 2.87 ERA | 1.01 WHIP | 3.7 WARP
2014: 12-9 | 189 IP | 176 SO | 26 BB | 3.02 ERA | 1.04 WHIP | 3.4 WARP
Lee's strike rate is always around 71 percent, as it was last year; his swinging strike rate is always around 14 percent, as it was last year; his FIP is always around 2.80, as it was last year. But for all that consistency, Lee will occasionally rip off a few weeks that stand out. In September, he struck out 54 and walked one in 39 innings, spanning five starts. Overall in 2013, he went at least eight innings in 13 of 31 starts, topping Clayton Kershaw's 12 and Adam Wainwright's 10 for most in baseball. Lee, who has two years remaining on his five-year deal with the Phillies, told local media in September that he'll retire at the end of that contract. That will make it even harder for the Phillies to acknowledge that he might have the most value to them as trade bait.
N.L. Central
Chicago Cubs
SS: Starlin Castro
2013: .245/.284/.347 | 10 HR | 44 RBI | 9 SB | 0.0 WARP
2014: .279/.318/.405 | 11 HR | 60 RBI | 16 SB | 3.1 WARP
Square peg, meet round hole. The Cubs spent much of last season trying to temper Castro's see-ball, hit-ball approach in favor of a more selective aggression, with disastrous results. The evidence is mixed on whether the organization's tinkering led to Castro's struggles at the plate—after all, his best stretch of the season was during a .292/.339/.442 July when he saw significantly more pitches per plate appearance (4.12) than at any point in his career—but that doesn't matter. Castro clearly believed it did, and seemed more at ease when he resumed his free-swinging ways down the stretch. Still only 24, a comfortable Castro is capable of batting .300 with adequate (if occasionally unfocused) shortstop defense, few walks and above-average power for the position. That's a tremendously valuable player, even if his low on-base percentage keeps him from being a table-setter. This season will go a long way toward determining if Castro becomes a long-term cog or a cautionary tale.
P: Jeff Samardzija
2013: 8-13 | 213 IP | 214 SO | 78 BB | 4.34 ERA | 1.35 WHIP | 2.4 WARP
2014: 8-8 | 176 IP | 164 SO | 69 BB | 3.99 ERA | 1.28 WHIP | 1.0 WARP
Context is an interesting thing. Only several years removed from serving as a cautionary baseball punchline, Samardzija just completed his second quality season at the top of the Cubs' rotation, worked 200 innings, struck out 200 batters and ranked 13th among National League pitchers in WARP—yet many view his season as a disappointment, since he didn't turn into a "true ace." On the other hand, if you consider this a consolidation season for Samardzija, one in which he proved that his first season as a productive starter wasn't a fluke, and that his half-decade of flailing in the minors or in middle relief are irrevocably over, then it's hard to view this as anything but a triumph. Much like Edwin Jackson, Shark's inflated ERA isn't as bad as it looks and will likely go down this year. He's a solid second starter, and while that's not an ace, who would have thought it possible five years ago?
Cincinnati Reds
CF: Billy Hamilton
2013: .368.429/.474 | 0 HR | 1 RBI | 13 SB | 0.5 WARP
2014: .247/.305/.342 | 3 HR | 15 RBI | 38 SB | 1.5 WARP
While you get carried away by Hamilton's game-changing speed, stay tethered with his black-hole offense: His negative 20.4 Batting Runs Above Average was the seventh worst in the International League. Even in Triple-A, that kind of production doesn't deserve 547 plate appearances unless the player is 1) blessed with 80 speed and 2) an impact defender in center field. Hamilton meets both criteria. As Dusty Baker's fancy pinch-runner in September, his efficiency on the basepaths was a Fun Fact spectacle. In just 13 games (three starts), he finished fourth in the NL in second-half stolen bases. He stole more bases than the team leader on two of the four LCS teams, and was just two steals behind a third. Excluding bunts, he hit seven grounders and scored four infield hits. He's going to challenge the historic landmarks of baseball thievery, as his 3.1-second times to second base are almost literally undefendable if he doesn't make any mistakes. Further, his baserunning impunity will give him every advantage at the plate; not just corner infielders but shortstop and second base have to pull in against him, opening up space for flairs and bouncers. And pitchers measuring the costs of a certain stolen base against his relatively punchless swing will no doubt feed him fastballs in the zone to avoid two- or three-base walks. He had those advantages in Triple-A, too, and still couldn't do better than a league-average BABIP, so nothing is automatic. But Hamilton has the quick wrists and athleticism to generate bat speed against velocity; his ability to consistently make solid contact and hit his way on base will determine whether he makes a run at Henderson.
P: Tony Cingrani
2013: 7-4 | 104 IP | 120 SO | 43 BB | 2.92 ERA | 1.10 WHIP | 0.9 WARP
2014: 7-6 | 116 IP | 133 SO | 43 BB | 3.03 ERA | 1.12 WHIP | 2.2 WARP
Over the past 10 seasons, there have been seven pitchers who threw at least 100 innings while pumping in four-seam fastballs at at least an 80-plus percent clip. Collectively, that group has a 15 percent strikeout rate—and only two members whiffed better than 20 percent: Jaret Wright (20.4) in 2004 and Cingrani (28.6) in 2013. What Cingrani lacks in pure velocity, he makes up for in deceptiveness—this is the biggest key to his success, as he got more whiffs on his fastball than Matt Harvey, despite throwing 4 mph slower. Cingrani should start the season in the rotation, where he'll continue to try and prove to his doubters that he's not going to end up in the bullpen. History shows that somewhere along the line he's going to have to pick up a usable secondary pitch or this becomes a high-wire act.
Milwaukee Brewers
CF: Carlos Gomez
2013: .284/.338/.506 | 24 HR | 73 RBI | 40 SB | 6.0 WARP
2014: .251/.305/.413 | 16 HR | 59 RBI | 35 SB | 2.5 WARP
Carlos Gomez is the post-hype sleeper, awakened. He is why former first-round picks stay employed, why the prospect at the top of the lists from eight years ago keeps gettting paid. The signs were there in late 2012, and in 2013 everything clicked for the former Mets top prospect. He continued to hit the ball in the air and take advantage of his huge raw power. He became the first Brewer in franchise history to hit 20 home runs and steal 40 bases. And, to boot, he was the best defensive center fielder in the major leagues. Even in the likely scenario in which 2013 is Gomez's career year, he should be a star in center field for the foreseeable future.
P: Yovani Gallardo
2013: 12-10 | 180 IP | 144 SO | 66 BB | 4.18 ERA | 1.36 WHIP | 1.0 WARP
2014: 9-10 | 161 IP | 154 SO | 54 BB | 3.52 ERA | 1.21 WHIP | 2.1 WARP
When Gallardo went down with a hamstring injury on July 30th, his season was a disaster. He owned a 4.91 ERA. His K/9 was 7.1, nearly two punchouts lower than his worst rate from the past four years. His average fastball velocity dipped to a career-low 91 mph. Then, after his return, Gallardo made eight brilliant starts with a 2.41 ERA. His velocity was still down, and his strikeout rate was still lower than normal, but he exhibited far better control (2.6 walks per nine). Gallardo has been a nibbler for much of his career, willing to walk a batter because he could always reach back for a strikeout if needed. The Brewers hope his second half shows he has the adaptability to handle the velocity drop.
Pittsburgh Pirates
CF: Andrew McCutchen
2013: .317/.404/.508| 21 HR | 84 RBI | 27 SB | 6.1 WARP
2014: .286/.369/.465 | 20 HR | 80 RBI | 23 SB | 4.3 WARP
The NL's Most Valuable Player, McCutchen had almost exactly the same season that he did in 2012. But since his team reached the postseason, his candidacy earned extra consideration. This is not to quibble with McCutchen's victory: In addition to being one of the best players in baseball, he projects the image every team wants from their franchise cornerstone. It's hard to find anything negative to write about McCutchen but, if there is one thing, it's whether he'll eventually slide to a corner spot to accommodate a better centerfield defender.
P: Gerrit Cole
2013: 10-7 | 117 IP | 100 SO | 28 BB | 3.22 ERA | 1.17 WHIP | 1.4 WARP
2014: 9-9 | 151 IP | 128 SO | 45 BB | 3.24 ERA | 1.16 WHIP | 2.0 WARP
So that's why the Pirates took Cole first overall a few years back. Although his performance looks flat compared to, say, Jose Fernandez, the former UCLA star was an above-average starter out of the gates. Cole did not pitch deep into either of his two postseason starts, yet he showed the poise and maturity that he was often accused of missing. Cole will need to prove he can handle a big-league workload, but that shouldn't be a problem. The only concerns now are how good he'll become and how long it'll take him to get there.
St. Louis Cardinals
3B: Matt Carpenter
2013: .318/.392/.481 | 11 HR | 78 RBI | 3 SB | 7.3 WARP
2014: .291/.370/.439 | 11 HR | 60 RBI | 4 SB | 4.3 WARP
Even the romantics, the optimists, the delusional and the Carpenters failed to forecast anything like this breakout, which saw across-the-board improvement, league bests in hits, doubles and runs scored, and a fourth-place MVP finish. He was a perfect low-speed leadoff hitter, drawing enough walks to be a catalyst and hitting with enough power to make pitchers tread carefully. Carpenter proved to be a quick study at second base, but with the trade of David Freese he should slide back to the hot corner; his newfound defensive versatility allows the Cardinals to plug him in wherever he's most needed. Nothing in the former 13th-round pick's skill set stands out as an egregious outlier, making it difficult to see him falling too far from this lofty perch. Even if he's more of a true talent .290 hitter, he will still be among the game's best leadoff men, and perhaps former scouting director Jeff Luhnow's most impressive find.
P: Michael Wacha
2013: 4-1 | 64 IP | 65 SO | 19 BB | 2.78 ERA | 1.10 WHIP | 1.0 WARP
2014: 6-5 | 107 IP | 101 SO | 27 BB | 2.94 ERA | 1.09 WHIP | 2.1 WARP
Wacha was a luxury pick for the Cardinals in 2012, one of two compensation picks for losing Albert Pujols. They chose the high floor to ensure they got something back for the departed superstar, and his quick ascendence wasn't all that surprising: His polish and command were evident at Texas A&M, as well as in his 21 innings across three levels the summer after he was drafted. That he dominated for 65 innings in the regular season last year and became a playoff ace 15 months after he was popped—well, that you could call a surprise. The bucket of cold water is that it's still just 95 innings against big leaguers, he lacks a dependable third pitch and a second trip through the league might take more tricks than he's currently got. His leg up is that it's the breaking ball that's missing, and his advanced (and dominant) changeup will prevent platoon abuse.
N.L. West
Arizona Diamondbacks
1B: Paul Goldschmidt
2013: .302/.401/.551 | 36 HR | 125 RBI | 15 SB | 7.5 WARP
2014: .278/.367/.499 | 29 HR | 94 RBI | 14 SB | 4.2 WARP
The last time the league's home run leader hit 36 or fewer—as Goldy did—was 1992, when Fred McGriff smacked 35. Goldschmidt is a little beefier than McGriff, with more speed, a better glove, and ... okay forget that comparison. While not a defensive wizard, Goldschmidt stayed wildly active, with 150 more putouts than the next closest first baseman. Factor in his RBI and total base crowns and Goldschmidt emerged as a reliable Big Bat. The big difference in his offense, besides improved patience, was doing righties as mercilessly as he has always done lefties. A shrewd extension will keep him under team control until 2019 when, at just 31 years old, he should still be providing valuable middle-of-the-order muscle.
P: Bronson Arroyo
2013: 14-12 | 202 IP | 124 SO | 34 BB | 3.79 ERA | 1.15 WHIP | -0.1 WARP
2014: 9-10 | 170 IP | 103 SO | 38 BB | 4.07 ERA | 1.20 WHIP | 0.6 WARP
It's plausible there is not a more underrated pitcher in baseball than the 37-year-old Arroyo. In three of the past four seasons, he has maintained an ERA below 4.00, kept his WHIP below 1.25 and thrown at least 200 innings in a hitter's ballpark. Sure, the strikeout rate is as unseemly as his cornrows were, but only two pitchers (Cliff Lee and Bartolo Colon) have had a lower walk rate than Arroyo's 4 percent over the past two seasons. He has allowed 40 more home runs than anybody in baseball since he landed in Cincinnati in 2006, so his free agency finally offered him a friendlier ballpark, and may spark another nature-or-nurture discussion about his results.
Colorado Rockies
3B: Nolan Arenado
2013: .267/.301/.405 | 10 HR | 52 RBI | 2 SB | 2.4 WARP
2014: .267/.305/.412 | 11 HR | 53 RBI | 2 SB | 1.5 WARP
Arenado's .405 slugging percentage was his lowest professional mark since he was an 18-year-old in Rookie ball. His .301 OBP was the lowest by a third baseman in Rockies history, by 27 points. So how did he get Rookie of the Year votes? With one of the greatest defensive seasons by a third baseman ... ever? By Defensive Runs Saved, he upgraded the Rockies' hot corner defense by 52 runs over 2012; Chris Nelson had been that bad, and Arenado was that good. It got to the point that Arenado was repeatedly apologizing to Troy Tulowitzki for infringing on his turf at shortstop. If Arenado's bat reaches its full potential, the result could be one of the best all-around third basemen in the game.
P: Jhoulys Chacin
2013: 14-10 | 197 IP | 126 SO | 61 BB | 3.47 ERA | 1.26 WHIP | 3.0 WARP
2014: 10-7 | 150 IP | 117 SO | 58 BB | 3.84 ERA | 1.27 WHIP | 1.9 WARP
Chacin's 3.47 ERA in 2013 has been bested just once in Rockies history by a pitcher making at least 20 starts. Ubaldo Jimenez, who posted a 3.47 ERA of his own in 2009, managed a 2.88 mark in 2010. Since Jimenez's exit in 2011, the Rockies have been desperately searching for any starter who could handle Coors Field with that kind of deftness. Chacin lacks Jimenez's flash, as he lives on the groundball, not the strikeout. (No active pitcher has allowed a lower career BABIP on grounders. No active pitcher is really even close.) He improved throughout the season in large part because he bought into his sinker, a pitch he used more than ever as he allowed only nine home runs over his final 20 starts. Chacin helped prove pitching success is still possible at Coors Field, surely a reassuring development following the debacle of 2012.
Los Angeles Dodgers

SS: Hanley Ramirez
2013: .345/.402/.638 | 20 HR | 57 RBI | 10 SB | 4.8 WARP
2014: .285/.352/.467 | 14 HR | 51 RBI | 15 SB | 2.2 WARP
For Ramirez, last season was a tale of heroism and seduction, bookended by injuries. He tore a ligament in his thumb during the World Baseball Classic and missed the first 24 games of the regular season, and was back in action for just five days before a strained hamstring sent him back to the disabled list. He finally returned on June 4th, one day after Yasiel Puig made his debut, and the pair of sluggers proceeded to ignite something special. Ramirez was a monster, accumulating more offensive VORP than any shortstop in baseball despite appearing in just 86 games, posting a TAv that trailed only Mike Trout and Miguel Cabrera and flashing a surprisingly nimble glove for the first time in years. Alas, he was pelted by a Joe Kelly two-seamer in the first game of the NLCS, fracturing a rib that compromised his play at the plate and in the field. This is his walk year, the final season in a six-year deal that looked like a bargain, then a burden, and now a crazy steal once more. He's been hurt in two of the past three seasons, and mediocre in two of the past three seasons, and it's not a stretch to say that he'll double his next contract by being neither in 2014.
P: Zack Greinke
2013: 14-4 | 177 IP | 148 SO | 46 BB | 3.20 ERA | 1.11 WHIP | 2.3 WARP
2014: 10-8 | 163 IP | 154 SO | 37 BB | 2.94 ERA | 1.08 WHIP | 2.9 WARP
Greinke's season caught a bad break when Carlos Quentin charged his returned from a broken left clavicle a month later and—as he actually upon his return. It finally reclicked: He had a 1.85 ERA in the second half, and shined in three postseason starts, giving the Dodgers a strong return in the first year of their seven-year lease. Greinke's velocity is trending slightly downward, following the typical aging curve, but his outstanding command of a cornucopia of pitches—a pair of fastballs, a cutter, a slider, a slow curve and a changeup—effectively shields him from a lot of velo-related decline. Still, Greinke always seems to find a way to not quiiiite pitch like an ace.
San Diego Padres
2B: Jedd Gyorko
2013: .249/.301/.444 | 23 HR | 63 RBI | 1 SB | 1.3 WARP
2014: .256/.309/.449 | 20 HR | 64 RBI | 3 SB | 2.2 WARP
Gyorko led the Padres and all rookies in homers despite hitting none in April and missing 37 games, mostly due to a right groin strain incurred in June. Among rookie second basemen in baseball history, only Joe Gordon (1938) and Dan Uggla (2006) hit more home runs. Although defensive metrics don't love the garden gnome-shaped former third baseman, his soft hands and improving footwork should keep him at second for now. He showed passable plate discipline in the minors, but his hacktastic approach in San Diego produced a vintage Khalil Greene season. In his first 53 games back from injury, Gyorko fanned 60 times against four walks. Recognizing the need to adjust, he walked nine times in his final 12 games, restoring hope for the future.
P: Ian Kennedy
2013: 7-10 | 181 IP | 163 SO | 73 BB | 4.91 ERA | 1.40 WHIP | 0.1 WARP
2014: 10-9 | 166 IP | 151 SO | 50 BB | 3.52 ERA | 1.16 WHIP | 1.5 WARP
With a fastball that barely pushes into the 90s, Kennedy must be precise. His strikeout-to-walk ratio has slipped from 3.6 to 3.4 to 2.2 since 2011, reducing an already small margin for error. The fly-ball pitcher continued to see more of his offerings leave the yard (a career-high 9.6 percent of his flies went for homers). He struggled with runners on and was useless after 75 pitches, which hadn't been problems in the past. Kennedy owns a career 2.41 ERA in 71 innings at Petco Park, where even with the shorter fences he won't be punished as severely as elsewhere. If the command returns, he'll eat innings at the back of a rotation a la Jon Garland or Jason Marquis.
San Francisco Giants
3B: Pablo Sandoval
2013: .278/.341/.417 | 14 HR | 79 RBI | 0 SB | 0.4 WARP
2014: .290/.346/.468 | 17 HR | 70 RBI | 2 SB | 2.9 WARP
It's easy to hate Pablo Sandoval. Here's a fall-out-of-bed hitter and, quite often, an astoundingly good defender given his ... physical limitations, yet he's on the verge of eating himself out of baseball. He's a chubby-cheeked poster child for squandered potential, an affront to everyone who ever loved playing baseball but had no aptitude. But it's even easier to love Pablo Sandoval, because he's a jolly fat guy who lives to swing, an inspiration to everyone who ever loved playing baseball but couldn't stick to a diet. His offensive numbers slipped for the second consecutive season, but his production was still enough to finish in the top third of big-league third basemen. The main concern is his health; while he hit the DL just once, he added 10 other entries to his table in the BP Injury History database. Conventional wisdom said he'd end up a DH, but unless he can maintain his health—all manners of it—even that outcome is in jeopardy.
P: Tim Lincecum
2013: 10-14 | 197 IP | 193 SO | 76 BB | 4.37 ERA | 1.32 WHIP | 1.7 WARP
2014: 11-8 | 170 IP | 174 SO | 61 BB | 3.33 ERA | 1.21 WHIP | 2.1 WARP
"What happened to Tim Lincecum?" is the great mystery of our time, and no one knows the answer—not even Big-Time Timmy Jim himself. After dominating the baseball world for four seasons, Lincecum lost it entirely and ended up in the bullpen by the end of 2012. That made 2013, his free-agent walk year, the anticipated conclusion to the series—but, instead, it left most of the mystery unanswered. He improved his FRA and regained the devastating fade on his split-change. But he also lost another small tick off his fastball (and more than that off his slider) and had the National League's third-worst ERA+ among qualifiers (after finishing last in the same category in 2012). If his name were anything else, he'd be seeking a non-roster invite instead of re-signing for $35 million, but tis far better to have rocked and lost it than never to have rocked at all.
A.L. East
Baltimore Orioles
1B: Chris Davis
2013: .286/.370/.634 | 53 HR | 138 RBI | 4 SB | 7.0 WARP
2014: .259/.324/.478 | 30 HR | 92 RBI | 3 SB | 2.0 WARP
The 2012 and 2013 seasons from Davis are why teams repeatedly give chances to players with obvious tools who have yet to put them into action at the big-league level. No one from the Orioles' front office would pretend they saw this level of production coming, but his elite power isn't often available, especially in a trade for a reliever (even a very good reliever like Koji Uehara). It was worth being wary of Davis's high BABIP for a while, but at this point, as you can see in his PECOTA line, he's hit the ball hard for long enough that it's time to believe it's truly a skill. Davis also got much better on the outer third of the zone, giving him power to all fields. The whiff rate is still scary, but a sampling of the names around Davis' on a contact percentage leaderboard show how hard it is to draw conclusions solely from that number: Giancarlo Stanton and Mark Reynolds miss slightly more often than Davis; Adam Dunn and Brandon Moss slightly less.
P: Chris Tillman
2013: 16-7 | 179 SO | 206 IP | 3.71 ERA | 1.22 WHIP | 1.2 WARP
2014: 10-11 | 135 SO | 169 IP | 4.08 ERA | 1.31 WHIP | 1.1 WARP
Tillman's 2013 was a success, especially for an organization that has been dying to develop a quality starting pitcher. He's not an original Oriole, but they acquired him before he reached the high minors as part of the Erik Bedard deal, giving them a real hand in his development. His 2012 ERA was flashy but it came in just 86 innings and the BABIP and strikeout rate were low enough to cause some alarm, so 2013 serves as a sort of confirmation that he's probably pretty good. It feels like Tillman has been around forever because of his inclusion in a high-profile trade six years ago, but he is still just 26 and not yet a complete product. He needs to alleviate his home run problem or his ceiling will linger around the mid-rotation level, but this might just be the cost of doing business as a fly-ball pitcher in Baltimore.
Boston Red Sox
RF: Shane Victorino
2013: .294/.351/.451 | 15 HR | 61 RBI | 21 SB | 5.2 WARP
2014: .270/.334/.419 | 10 HR | 50 RBI | 23 SB | 3.4 WARP
Victorino spent 2013 proving 2012 was a blip in an otherwise stellar, if late-blooming, career. The full-time shift to a corner was a boon to The Man They Call Shanf's defense, as he's just old enough that center field shouldn't be his everyday gig, but he's still more than capable of handling even Fenway's sizable right field. He produced on the bases and in the batter's box as well, and when an ailing hamstring caused him to bat right-handed exclusively, he became a monster at the plate: Victorino batted .301/.379/.497 with 22 hit by pitches from August 4th onward. The plan is to switch-hit again in 2014, but that seems like a mistake, unless the goal is to avoid breaking every bone in his ribs, arm and thigh, anyway.
CL: Koji Uehara
2013: 101 SO | 74 IP | 1.09 ERA | 0.57 WHIP | 2.1 WARP
2014: 62 SO | 53 IP | 2.25 ERA | 0.97 WHIP | 1.6 WARP
Uehara's history of injury kept his price down, allowing the Sox to stash him as depth on the cheap behind Andrew Bailey and Joel Hanrahan. When both went down, the Sox installed Koji as stopper; it's nigh impossible to overstate the impact. Uehara struck out over 11 times as many batters as he walked, retired 37 in a row at one point (a hidden perfect game and then some), and limited opponents to a single run and no walks in 13 postseason innings. As a reliever, Uehara has thrown 219 innings with a 1.93 ERA, 284 strikeouts and 23 unintentional walks, and he somehow had his best year ever as a 38-year-old. Those aren't Mariano Rivera credentials—no one has those—but in this post-Mo world, Uehara might be the closest the game has to offer, at least until he too does the unthinkable and leaves us behind.
New York Yankees
CF: Jacoby Ellsbury
2013: .298/.355/.426 | 9 HR | 53 RBI | 52 SB | 4.4 WARP
2014: .285/.341/.421 | 12 HR | 51 RBI | 35 SB | 3.1 WARP
When healthy, Ellsbury is one of the game's more dynamic players. He's a machine on the basepaths, especially as his running from first-to-third and second-to-home has improved, and his routes and first steps in center look better with time, a depressing notion for offenses used to Ellsbury relying entirely on his speed to make a play. While his bat is unlikely to approach 2011 levels again, he is plenty productive thanks to his ability to make consistent, solid contact and draw a walk when he needs to. He's also healthier more often than many think: Ellsbury has had his share of nagging injuries, but he's only missed significant time on two occasions. Adrian Beltre broke his ribs in 2010, and misdiagnoses caused him to miss additional time. Reid Brignac was the culprit in another collision in 2012, this one causing a shoulder dislocation. So long as no one crashes into Ellsbury going forward, the Yankees will enjoy their $153 million investment.
P: CC Sabathia
2013: 14-13 | 175 SO | 211 IP | 4.78 ERA | 1.37 WHIP | 0.2 WARP
2014: 14-7 | 165 SO | 188 IP | 3.41 ERA | 1.20 WHIP | 2.6 WARP
Sabathia's recent trajectory is the latest reminder that it takes only a season or two for a starter to go from Cooperstown-bound ace to below-average liability. The lefty pitched well in 2012 despite showing some signs of fragility in the second half and undergoing offseason bone spur surgery, but while he avoided the DL in 2013 until a late-September hamstring strain and extended his 200-inning streak to five, he rarely flashed his old effectiveness. After losing over 1.5 miles per hour on his four-seamer in 2012, he surrendered another mile per hour last season, although his velo did trend upward throughout the season until dipping somewhat in September. And while the separation between his fastball and changeup has stayed the same, the lower max speed of the former has robbed the latter of some of its impact. In the second half, Sabathia posted an ERA over 6.00 with a walk rate well over 4.0 per nine, and at times, the southpaw sounded downcast and defeated. Declining velo, a lower arm slot, a body more prone to breaking down: all dismaying signs, but none of them surprising for a 33-year-old starter with as much mileage as Sabathia has on his arm.
Tampa Bay Rays
RF: Wil Myers
2013: .293/.354/.478 | 13 HR | 53 RBI | 5 SB | 2.0 WARP
2014: .293/.354/.478 | 15 HR | 53 RBI | 3 SB | 2.1 WARP
Myers took two months to master his new Triple-A league before earning a mid-June promotion to the majors—where he made a beeline for the Rookie of the Year Award. Myers also won the league's Rookie of the Month in September (.308/.362/.542), carrying much of the weight in dragging the Rays into the playoffs. The strikeouts were to be expected of a young power hitter, but the rate was consistent with his upper-minors history, and the walk rate was passable. Myers can run and field better than expected, too. James Shields had a good year in Kansas City, but year one post-trade suggests (as most pundits predicted) that the Rays ate the Royals' lunch.
P: Alex Cobb
2013: 11-3 | 134 SO | 143 IP | 2.76 ERA | 1.15 WHIP | 1.1 WARP
2014: 8-7 | 112 SO | 132 IP | 3.70 ERA | 1.29 WHIP | 1.3 WARP
In an organization filled with top-shelf arms, it would be easy for Cobb—one with lesser natural ability—to get lost. Instead, he stands out as the most consistent performer in a talented rotation. Save for a line drive off the head that cost him most of the summer, Cobb was the Rays' best right-handed starter last season. Using a heavy low-90s sinker, he continued to post an above-average groundball rate while using one of the best changeups in the league and a plus curveball to strike out nearly a quarter of the batters he faced. On top of the impressive secondary offerings, he also has advanced control and command stemming from an extremely balanced delivery. Few young starters can change speed, shift eye levels and game-plan like Cobb. The combination makes him an ideal candidate for long-term investment.
Toronto Blue Jays
3B: Brett Lawrie
2013: .254/.315/.397 | 11 HR | 46 RBI | 9 SB | 1.7 WARP
2014: .269/.327/.435 | 13 HR | 54 RBI | 11 SB | 3.2 WARP
When Lawrie's healthy, his extreme-sports demeanor ("I'm out there going 100 miles an hour"), grade-A glove, and increasing all-fields hitting have scouts declaring him an imminent superstar. Absorb the superlatives in that sentence, but re-read the first three words. The youngster's screaming intensity, not fragility, sends him to the disabled list every year—the ankle sprain that cost him a month and a half occurred on an awkward overslide into second. The influence of vet Mark DeRosa, who lockered next to him in spring training last year, took a while to rub off—Lawrie publicly chastised fellow Canuck Russell Martin for skipping the World Baseball Classic—but in June, after Lawrie shot an angry tweet at critical fans, he deleted it (so mature!). If Lawrie falls short of his sky-high ceiling, it will be because of character, not talent.
P: R.A. Dickey
2013: 14-13 | 177 SO | 224 IP | 4.21 ERA | 1.24 WHIP | 0.9 WARP
2014: 11-11 | 142 SO | 192 IP | 3.91 ERA | 1.25 WHIP | 1.6 WARP
Win Cy Young Award, climb Kilimanjaro, write best-selling memoir, New Yorker profile: quite a bucket list Dickey's been working on. In 2013 he crossed off another item: disappointing star. It wasn't really his fault—how many knuckleballers have ever been staff aces? Like Mark Buehrle, Dickey got off to a poor start, improving when he found the missing miles per hour on his knuckler, which he threw more than ever last year (as though trying to get a grip on it). For the $25 million he's still owed, Dickey seems a dubious investment, but (again like Buehrle) he's likely to eat innings, and he'll play amicable ambassador to fans (he thanked them in September for bearing the Jays' "agonizing season ... you deserve better"). If he can master his pet pitch again, maybe he'll cross Comeback Player of the Year off his list before his contract expires.
A.L. Central
Chicago White Sox
DH: Adam Dunn
2013: .219/.320/.442 | 34 HR | 86 RBI | 1 SB | 1.2 WARP
2014 : .214/.328/.425 | 28 HR | 83 RBI | 1.2 WARP
Dunn continues to make history, though not in the way Sox fans would like. Last year in these pages, we described how Dunn's 2012 season was perhaps the least valuable for players hitting 40-plus home runs in the postwar era. Now that Dunn has lost a little more of his power, we're able to report that he's coming off one of history's least valuable 30-plus home run seasons—only Dave Kingman and Tony Armas have posted seasons with more home runs and a lower VORP than Dunn's 2013 campaign. He can still draw a few walks and launch a few bombs, but this is Dunn's new normal, and there's virtually no chance he'll be worth the $15 million he'll earn in the last year of his last big-money contract. His main role in baseball going forward is to be held up as a straw man by indignant fans who completely misunderstood the message of Moneyball.
P: Chris Sale
2013: 11-14 | 214 IP | 226 SO | 46 BB | 3.07 ERA | 1.07 WHIP | 4.0 WARP
2014: 11-7 | 184 IP | 198 SO | 46 BB | 2.70 ERA | 1.08 WHIP | 4.4 WARP
Regardless of your baseball rooting interests, if you don't dig watching Sale pitch you're probably immune to joy. A rail-thin lefty scarecrow, Sale uses a flailing corkscrew delivery that he miraculously manages to repeat; hitters can't feel comfortable facing a mid-90s heater or darting slider delivered by a 6-foot-6 version of the Tasmanian Devil. Sale continues to confound those who expect his arm to fall off, reaching the 200-inning plateau for the first time last season and earning a non-inverted "W" in the All-Star Game. Pitching in the hitter-friendly Cell inflates his traditional numbers and masks some of his true value, but outstanding command of his dominating stuff makes Sale one of baseball's few true aces. At least until he breaks.
Cleveland Indians
2B: Jason Kipnis
2013: .284/.366/.452 | 17 HR | 84 RBI | 30 SB | 4.9 WARP
2014: .266/.343/.414 | 15 HR | 61 RBI | 28 SB | 3.2 WARP
Kipnis has assumed his much anticipated position as one of the top Robinson Cano among American League keystoners in 2013. He even stole 30 bases again, leading a team with a trio of fleet outfielders. Kipnis has shown growth on the other side of the ball as well, making plays on far more balls and approaching average defense (despite the increase in errors). Considering his ability to get on base even when his power is M.I.A.—as it was in the second half, when his slugging percentage slid downward from a July 3rd high-water mark of .539—he's already one of the top young players in the game, and if his first-half bat sticks around for a full season and the Indians keep winning, he'll be in MVP discussions.
P: Danny Salazar
2013: 2-3 | 52 IP | 65 SO | 15 BB | 3.12 ERA | 1.13 WHIP | 0.9 WARP
2014 : 6-7 | 108 IP | 98 SO | 40 BB | 4.09 ERA | 1.35 WHIP | 0.8 WARP
Put that Wild Card game—especially the Delmon Young homer—out of mind. Salazar is a special talent. Another year removed from Tommy John surgery and another year of physical development led to routine 100 mph radar gun readings. With that hot rhythm playing most of the time, the monster split-finger hits like a dubstep drop that would make Skrillex proud. For truth in advertising, Salazar isn't yet among the elite starting pitchers in the game, despite having two filthy pitches. Skeptics still argue that his height— listed at six feet—and lack of a quality third pitch (though righties don't love his slider) will land him at the back of a bullpen someday. The optimist counters that his velocity belies his height, and if he is able to refine another pitch, the potential is out of sight.
Detroit Tigers
CF: Austin Jackson
2013: .272/.337/.417 | 12 HR | 49 RBI | 8 SB | 2.8 WARP
2014: .271/.337/.400 | 9 HR | 52 RBI | 13 SB | 2.4 WARP
Injuries hobbled Jackson for a second straight season, though this time there was no career year in the making for them to interrupt. Jackson's power regressed in 2013, his BABIP followed the rules for once, his defense was savaged by advanced metrics, and he lost a quarter of his walks from the year before. That all said, he cut his strikeout rate, still reaches base more often than the average leadoff man, impresses all who see him chase fly balls, and continues to add incrementally to his offensive game. He's underrated, entering his physical prime and poised for big things.
P: Max Scherzer
2013: 21-3 | 214 IP | 240 SO | 56 BB | 2.90 ERA | 0.97 WHIP | 4.6 WARP
2014: 11-9 | 173 IP | 182 SO | 52 BB | 3.42 ERA | 1.20 WHIP | 2.6 WARP
Even on his worst days it is obvious how talented Scherzer is, but prior to 2013 he managed only short bursts of his best days. In 2010, he was demoted after eight starts, then returned to post a 2.46 ERA for four months. In 2011, he turned in six starts of six or more earned runs. In 2012, he ended April with a 7.77 ERA. In each case, he was undone by lefties. Scherzer finally pocketed the slider in favor of a devastating curveball against southpaws—they produced just a .539 OPS against the pitch—and repeatedly credited the change with his turnaround in 2013. Notably, he improved by just as much against righties, who hit just .165/.219/.275 against him, suggesting his breakout goes deeper than he allows. If the Tigers haven't locked him up by the time you read this, then it'll be his walk year.
Kansas City Royals
C: Salvador Perez
2013: .292/.323/.433 | 13 HR | 79 RBI | 0 SB | 3.4 WARP
2014: .294/.325/.432 | 11 HR | 55 RBI | 0 SB | 2.6 WARP
In just his first full season, Perez solidified his position as the top young defensive catcher in the American League. He gunned down a league-best 35 percent of all would be base stealers and earned kudos for handling the Kansas City staff. Offensively, he was a bit of a mixed bag. A free swinger with a high contact rate, he can be prone to streakiness. Nine of his 13 home runs were clubbed after August 16th. Still, the Royals will live with even a league-average OBP and power potential if Perez continues to shine defensively. Signed to an extremely club-friendly deal that controls him for the next six seasons at just $20 million, he's the catcher of the Royals' future, and the future is now.
P: Yordano Ventura
2013 (AAA): 5-4 | 77 IP | 81 SO | 6 BB | 3.74 ERA | 1.47 WHIP | 1.7 WARP
2014: 7-6 | 119 IP | 108 SO | 50 BB | 4.23 ERA | 1.40 IP | 0.7 WARP
In the PITCHf/x era, Justin Verlander has thrown the second, third, fourth, fifth, sixth, seventh, eighth, ninth and 10th fastest fastballs by a starter. But the no. 1 spot belongs to Ventura, who hit 101.9 with a pitch against Cleveland in his big-league debut in September, just a year removed from High-A. He complements that with a hammer curve that snaps from 12 to 6. The knock against Ventura-as-a-starter has always been his size and potential durability, but more likely the final say will be his command and his continued development of a changeup. Of all the Royals' arms, he has the best chance to develop into a front-line impact starter. If, that is, they can remain convinced he can hang in the rotation.
Minnesota Twins
1B: Joe Mauer
2013: .324/.404/.476 | 11 HR | 47 RBI | 0 SB | 4.6 WARP
2014: .312/.393/.448 | 10 HR | 59 RBI | 3 SB | 3.0 WARP
Much like Brian Wilson's Smile or Axl Rose's Chinese Democracy, fans have been expecting the release of Joe Mauer's Pickin' Machine! for a long time, and started discussing its merits long before it officially dropped. Moving Mauer to first base theoretically costs the Twins some short-term value, as his bat is historically potent for a backstop but merely very, very good for a first sacker, in exchange for better health, greater longevity and a higher total return on the five years and $115 million remaining on his contract. Then again, if Josmil Pinto is ready right now and if the Twins let him start over Kurt Suzuki, the short-term cost might not be that high.
If moving him out from behind the dish means Mauer will stay in the lineup, get more at-bats and produce at his current level deeper into his career, this should work out—though it must be noted that Minnesota's last star first baseman had his career derailed by concussion, so health is never guaranteed. Mauer remains one of the best pure hitters of his generation, with a career on-base percentage over .400 and a .324 batting average that leads current players and is a rounding error away from Joe DiMaggio's career mark. The longer we get to watch him play, the better.
P: Phil Hughes
2013: 4-14 | 145 IP | 121 SO | 42 BB | 5.19 ERA | 1.46 WHIP | 0.9 WARP
2014: 7-10 | 137 IP | 114 SO | 36 BB | 3.98 ERA | 1.28 WHIP | 1.2 WARP
Fish out of water aren't as ill-suited to their environment as Hughes was to Yankee Stadium. Among pitchers who threw at least 100 innings, only Bruce Chen had a lower groundball rate, but Hughes didn't have the luxury of pitching in a favorable park for fly balls. On the road, Hughes was an above-average starter; at home, he gave up two homers per nine innings and posted a 6.32 ERA. And just in case the Yankees weren't decided about bringing him back, he averaged seven outs in his first September starts. At this point, Hughes is about as likely to start getting grounders as a gasping fish is to grow lungs, so he needs rangy defenders and deep outfield fences behind him to avoid being flushed down the drain. A three-year deal with Minnesota guarantees at least the latter half.
A.L. West
Houston Astros
DH: Chris Carter
2013: .223/.320/.451 | 29 HR | 82 RBI | 2 SB | 0.8 WARP
2014: .226/.319/.440 | 25 HR | 75 RBI | 2 SB | 0.8 WARP
Carter played an alarming 335 innings in left field just to keep his bat in the lineup, but he's a substantial liability in the pasture. At the plate, Carter is one of the more confounding players in baseball. Acquired by Houston last February as part of the Jed Lowrie trade, he combines effortless power and discerning strike zone judgment with a swiss cheese swing. He also struggled mightily at Minute Maid Park last season despite its friendliness to right-handed power hitters. Perhaps those Crawford Boxes are just too tempting not to shoot for. More likely it's just a fluke.
Not a fluke? The strikeouts. Oh boy the strikeouts. Herewith, some facts: in 2013, Carter struck out the third-most times in MLB history; the wind from Carter's swings powered three hot dog stands in Houston; the only players with a higher career strikeout rate than Carter (500 PA min., 1910 to present) are Melvin Nieves, Taylor Teagarden and 53 pitchers; Carter's concentration at the plate has been known to lapse due to serious internal debate about whether the Russell-Einstein Manifesto applies to his bat; Carter has a higher career strikeout rate than 423 pitchers (same parameters); and Carter's career minor-league strikeout rate would have ranked 20th among qualified major-league hitters in 2013. (Some of these facts are truer than others.)
P: Lucas Harrell
2013: 6-17 | 153 IP | 89 SO | 88 BB | 5.86 ERA | 1.70 WHIP | -1.5 WARP
2014: 6-10 | 140 IP | 88 SO | 67 BB | 4.79 ERA | 1.54 WHIP | -0.3 WARP
If teams suddenly turned full Mean Girl and handed out Least Valuable Player awards, Harrell would be the Astros' winner. He racked up the most negative WARP on a bad Houston club; no excuses, either, as he earned every ounce of it. A 1:1 strikeout-to-walk ratio, more than one home run and 10 hits per nine innings: these are flat-out bad numbers. He was demoted from the rotation to middle relief about halfway through the season and didn't handle it well, at least initially, pitching poorly out of the 'pen and in a couple of spot starts. The Astros reportedly tried, and failed, to move him before the trade deadline. He'll have to battle just to stick around the majors.
Los Angeles Angels of Anaheim
1B: Albert Pujols
2013: .258/.330/.437 | 17 HR | 64 RBI | 1 SB | 2.2 WARP
2014: .286/.368/.516 | 23 HR | 72 RBI | 6 SB | 4.0 WARP
Think back to the 2009 season, just after Pujols won his third MVP award. He was 29 years old and the reigning NL leader in home runs, on-base percentage and slugging percentage. He was two years from free agency and a living legend in St. Louis. Think back to that time and imagine being told that Pujols would not be considered the best player in baseball once the 2014 season began. How about that Pujols would lose the crown to his 21-year-old teammate? Ridiculous, right? If that weren't enough, Pujols' last three seasons have been the worst three of his career, and he missed the final two months of the year due to injury.
None of this sounds like a positive development for the Angels, who have Pujols signed through the 2021 season, but there is good news to be found. The aging slugger had been hobbled with plantar fasciitis for almost a decade before he tore his plantar fascia last season. While that sounds bad, the torn fascia has the same effect as the operation that fixes the plantar fasciitis. As a result, Pujols' days of nagging foot pain should be over. Obviously, that doesn't mean Pujols is going to return to his Best Player In The World status, yet he should regain some mobility, overall speed (remember, he used to be a very good baserunner) and the lower-body leverage that was missing from his swing last year. Here's one last beacon of hope: Even at his worst, Pujols has still been a pretty good hitter. He might be overpaid going forward, but that doesn't mean he's a bad player.
P: Tyler Skaggs
2013: 2-3 | 38 IP | 36 SO | 15 BB | 5.12 ERA | 1.37 WHIP | 0.1 WARP
2014: 8-7 | 126 IP | 110 SO | 45 BB | 3.94 ERA | 1.33 WHIP | 1.0 WARP
Quick, everybody man their knee-jerk reaction stations and try to figure out what's wrong with a 22-year-old pitcher! Jose Fernandez might have spoiled us for young studs with worlds of promise, which Skaggs is. But as he bounced between Triple-A and the big leagues, Skaggs' fastball pumped the brakes a little, dipping from the low 90s to high 80s. Rather than calling every pitching coach in the phone book to tinker and fix his mechanics or approach, the Diamondbacks simply chose to omit him during September call-ups, giving him a chance to clear his young mind. Expectations might be tempered after this herky-jerky year, but he'll get every chance to fit in Anaheim's rotation this year.
Oakland A's
LF: Yoenis Cespedes
2013: 240/.294/.442 | 26 HR | 80 RBI | 7 SB | 2.2 WARP
2014: 262/.323/.456 | 22 HR | 73 RBI | 11 SB | 2.5 WARP
The concept of a sophomore slump is predicated on the idea that teams will learn to exploit a batter's weaknesses after a season's worth of exposure. The onus is then on the player to make adjustments in response to a variant approach. Cespedes was an exceptional test case given the lack of minor-league experience from which to draw information. His most glaring weakness from 2012 was right-handed curveballs, although he was adept at hitting the hammer when ahead in the count. Opposing right-handers adjusted last season by saving their benders until the count was in their favor, helping to fuel a platoon split that was 200 points of OPS lower versus same-side pitchers (after Cespedes posted neutral splits in 2012). His strikeouts went up, his walks went down, his batted-ball profile changed in ways that likely affected his BABIP negatively and his slash line suffered the consequences. It is worth noting the possibility that some part of the 52-point BABIP decline was simply random variance, though it's an untestable point—if Cespedes bounces back in 2014, was it regression or did he change his approach?
P: Scott Kazmir
2013: 10-9 | 158 IP | 162 SO | 47 BB | 4.04 ERA | 1.32 WHIP | 2.5 WARP
2014: 6-8 | 111 IP | 88 SO | 45 BB | 4.51 ERA | 1.41 WHIP | -0.1 WARP
Kazmir utilized an unconventional offseason training regimen to restore at least two of the mph he'd lost from his once-nuclear heater. Perhaps more importantly, he found confidence in the new delivery and exhibited control and command beyond anybody's wildest hopes for his old delivery. He looks completely healthy now, and—despite his rather pedestrian 4.04 ERA last year—almost every indicator suggests he's likely to be among the top pitchers in baseball this year if he can stay that way. Obviously, whenever a reclamation project works out well there's a desire to understand what was different about this time; we've been burned before, after all. Beyond the obvious medical repairs leading to restored confidence (which can take years), it takes a combination of good direction and intensely hard work by the athlete. If Kazmir indeed returns to his former glory, much credit likely will be given (rightfully) to the offseason training program and the Indians' coaches. But there are no magic bullets, and nothing that can promise a 35 percent drop in walk rate. The dedication and hard work required to make that sort of improvement bode extremely well for Kazmir's future in Oakland. PECOTA—which ignores offseason training, confidence, new mechanics, medical repairs, good direction, intensely hard work, Indians coaches and dedication—says "nope."
Seattle Mariners
2B: Robinson Cano
2013: .313/.383/.516 | 27 HR | 107 RBI | 7 SB | 6.3 WARP
2014: .297/.352/.482 | 21 HR | 87 RBI | 5 SB | 5.4 WARP
On an aging roster that required constant triage, Cano was the one player who didn't give Joe Girardi gray hairs.The second baseman accounted for 68 percent of the Yankees' BWARP, the highest percentage accrued by any player on a non-last-place team. All Cano had to do to cash in on his contract year was replicate his production from the previous season, and he couldn't have come closer to achieving that goal, matching his career-high TAv from 2012 and extending his streak of seasons of at least 159 games to seven. With the caveat that age 31 is close to when players begin to crater, especially at second base, a player who's averaged six wins over the past four seasons, shown no signs of decline, and missed one game due to injury since 2006 isn't one of the worst bets in the wonderful world of long-term, guaranteed contracts. The last few years of his new 10-year deal are certain to be an overpay, but if signing Cano can help pump up Seattle's deflated fan base, it will be worth it.
P: Felix Hernandez
2013: 12-10 | 204 IP | 216 SO | 46 BB | 3.04 ERA | 1.13 WHIP | 3.4 WARP
2014: 12-8 | 180 IP | 175 SO | 46 BB | 2.86 ERA | 1.13 WHIP | 3.4 WARP
Hernandez's season was cut short a couple starts earlier than usual due to a minor back injury. Before he went out, he compiled a year that ranks up with anything we've seen from the Mariners' ace, setting career bests in strikeout and walk rate to go with his best ERA in three years. Hernandez's changeup remains one of the most devastating pitches in baseball. It is the fastest one in the league, averaging 89.5 mph, just under three miles slower than the fastball, but it drew swings almost 60 percent of the time and fewer than 30 percent of those swings resulted in fair contact. Only Kris Medlen and Cole Hamels (min. 200 changeups thrown) had a higher percentage of their changeups get whiffs. That pitch assures he'll be in the Cy Young conversation for years to come; whether he's ever in the playoffs is up to Jack Zduriencik.
Texas Rangers
SS: Elvis Andrus
2013: .271/.328/.331 | 4 HR | 67 RBI | 42 SB | 2.4 WARP
2014: .274/.341/.351 | 4 HR | 47 RBI | 32 SB | 2.7 WARP
On March 31st, Ken Rosenthal tweeted that the Rangers and Elvis Andrus were close on a long-term contract extension, and it appeared to be an early April Fools' joke. Jurickson Profar was knocking on the door, Ian Kinsler was locked up. Besides, Andrus is a Scott Boras client, and Boras clients always test free agency, right? But sure enough, the Rangers and Andrus announced an eight-year, $120 million extension running from 2015 to 2022, with Andrus having the right to opt out after 2018 or 2019. While the Twitterati were quick to rip the Rangers for overpaying and not properly utilizing their resources, Jon Daniels was just as quick to point out that Andrus was a 24-year-old star at a premium position, explaining that, "in a lot of ways, he is everything we're all about." The Rangers locked up a terrific defender and baserunner who is at least league average with the bat relative to his position and entering his physical prime. After a poor first half, Elvis hit .313/.369/.405 in the second half, and if he can continue that sort of performance going forward, the contract extension will look like a bargain.
P: Yu Darvish
2013: 13-9 | 209 IP | 277 SO | 80 BB | 2.83 ERA | 1.07 WHIP | 3.3 WARP
2014: 13-6 | 177 IP | 218 SO | 71 BB | 2.92 ERA | 1.16 WHIP | 3.7 WARP
What must it be like to have so much ability that, no matter how well you perform, there are those who think you should have done better? Yu Darvish has such an array of pitches, throws so hard, has breaking balls with such bite, that you don't just marvel at his skills but wonder how he ever allows a hit. Leading the AL in strikeouts and finishing fourth in ERA despite a bandbox home park deserves praise, but as the 2013 season progressed, Yu was a whipping boy for the local media and the team's broadcasters. They complained that he didn't execute enough shutdown innings, didn't raise his performance in close games, simply didn't know how to win, with four 1-0 losses—an MLB record—fueling an asinine controversy. Yu's lone weakness is inconsistent command—if that improves, he will rival Clayton Kershaw as the best pitcher in baseball.
---
Excerpted from Baseball Prospectus 2014. The annual was written by R.J. Anderson, Bill Baer, Craig Brown, Ken Funck, Ryan Ghan, Craig Goldstein, Chris Jaffe, Andrew Koo, Ben Lindbergh, Rob McQuown, Ian Miller, Jack Moore, Adam J. Morris, Marc Normandin, Tommy Rancel, Daniel Rathman, Bret Sayre, Adam Sobsey, Paul Sporer, Matt Sussman, Doug Thorburn, Will Woods, and Geoff Young. For more, visit BaseballProspectus.com.