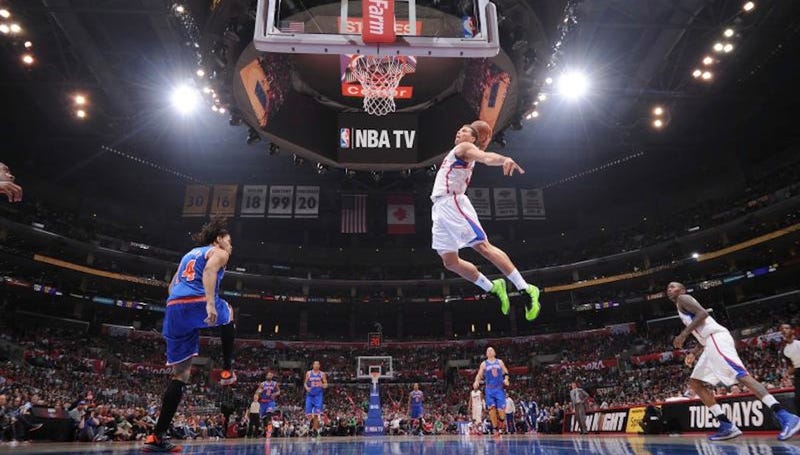 Without Carmelo Anthony, Amar'e Stoudemire, and especially Tyson Chandler, you knew this one was going to be ugly for the Knicks down low. Lob City didn't disappoint, with DeAndre Jordan and Blake Griffin going to town on a frontcourt consisting of Kurt Thomas, Kenyon Martin, and Marcus Camby (combined age: old).
Jordan got things started with an old-fashioned windmill, and midway through the third—well, this is generally what's going to happen when Griffin and Chris Paul run a fast break on Chris Copeland:
Griffin put on a show, and luckily Getty photographers were stationed at either baseline to capture the carnage. Dunks count for just two points, but the sheer dominance on display should be enough to clue you in that the Clippers ran away with the game.