Miami has not had an MLS team since the Miami Fusion closed down in 2001. A joint bid between Barcelona and Bolivian billionaire Marcelo Claure failed in 2009, and the league stayed out of Florida until Orlando SC entered the league in 2015. Five years ago, MLS czar Don Garber first broached the idea of plopping an MLS team back on Miami's shores, noting in his 2012 state-of-the-league address that, "We need to be south of Washington, D.C. At some point, I think, it would make sense for a team in Miami." Shortly after Garber's announcement, David Beckham was attached to the project, and it seemed like a team was going to be playing there soon. MLS's first celebrity player had become MLS's first celebrity owner.

It's 2017, and Miami still does not have a team. This is primarily because Beckham and Miami have been unable to agree on where to build a stadium or who should pay for it. A series of bad arrangements have fallen apart, and he's now on his fourth and probably final go-round. How did we get here?
First Stadium Site: Dodge Island
In February 2014, MLS announced that Beckham had been awarded an MLS expansion franchise for just $25 million, a perk included in the contract he signed with the L.A. Galaxy in 2007. He announced plans to build a waterfront stadium on Dodge Island and pay for the whole thing himself. However, this plan required Miami to fork over public land just east of downtown at PortMiami, which they balked at and formally refused to do in May of that year.
Second Stadium Site: Museum Park
Beckham's next stadium plan was similar to the Dodge Island one. Shortly after getting shut down the first time, he and his team (known as Miami Beckham United) asked to take over a site near the Heat's arena just north of downtown Miami which was slated to become a new park.
G/O Media may get a commission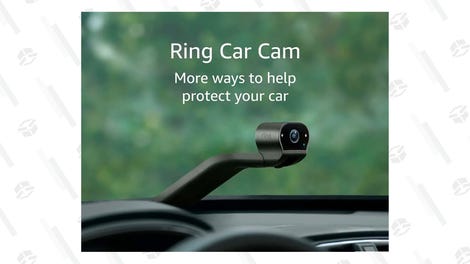 Under their plan, Museum Park would give way to a new waterfront stadium on Biscayne Bay and in return, the Beckham group would fill in a water basin and build a new park on top of it for the city. Miami had just paid $15 million to improve that basin, and while Beckham's group wouldn't pay them back for that expense, they would pay $20 million to fill it in. Beckham would also benefit from a property tax exemption, although shoddy planning seemed to derail this attempt more than financial issues. MBU was not that prepared to present their plans and they were replete with embarrassing problems:
So hurried were the drawings — especially compared to the detailed renderings offered for the port location — that they didn't include a crucial perspective: what a nearly 100-foot-high stadium on Biscayne Boulevard would look like from the street, where it would block most water and park views. Plans for that side of the building are pending, Alschuler said.
Ultimately, Museum Park was too important for the city to scrap to accommodate Beckham, and they told him to scram.
Third Stadium Site: Next To Marlins Park
When Miami shut Beckham down a second time, they at least extended him a counteroffer. Miami offered MBU a patch of land in Little Havana near Marlins Park, a singularly crippling sports investment. MLS and Miami had come close to a stadium agreement on the site before, as Garber and then-Mayor Manny Diaz reportedly signed a confidential agreement that was ultimately never given to city commissioners.
However, MLS was far less enamored of the site six years later. For one, they had learned the necessity of downtown stadiums in the intervening years thanks to the booming success of the Portland Timbers. They also did not want the odious stench of Jeffrey Loria wafting over to them, and Beckham's business partner Simon Fuller called the site "spiritually tainted." For the third time, Miami and David Beckham wanted different things. Beckham and Miami were miles apart, and rumors briefly linked him to a takeover of Chivas USA instead.
Current Stadium Site: Overtown
As it turns out, Beckham was not ready to leave Miami. In December 2015, months after Howler published a controversial profile of mysterious second owner Marcelo Claure in which he praised MLS brass for their "communist" approach to team ownership, MBU purchased a six-acre site in Overtown. The new site was not in downtown, sitting just off the water to the west of the Heat's arena. Because they own all the real estate involved, they won't get to skirt property taxes.
Beckham's attempt to build the $300 million stadium halted for a year and change because he had trouble finding another investor to join him. Entertainment CEO Todd Boehly recently got the project back on track by joining a group that contains Beckham, Fuller, Claure, and stadium mogul Tim Leiweke.
Beckham's group just has one more hoop to jump through. They need to get the approval of Miami-Dade county to purchase three more acres for $9 million before they can break ground at the Overtown site. The 25,000-seat stadium is supposed to open in 2021 if all goes well, which is not certain, even if this is the closest Beckham has come to actually building his stadium.
Last night, MBU finally unveiled plans for the Overtown stadium. They are pretty and ambitious, but the plan is not without its flaws, the biggest being that there is no plan to build parking infrastructure for the stadium. MBU is spinning this as an ambitious way to kickstart public transit usage in the area, which is not the most realistic counter:
"We're going to be encouraging the use of Metromover, Metrorail, water taxis, ride-sharing," said Spencer Crowley, a lawyer and lobbyist representing Miami Beckham United in its talks with Miami-Dade to buy a parcel needed for its nine-acre stadium site near the Miami River. "We view this as a paradigm shift for the county as to how people get to large events."
MBU also doesn't know where they'll play in 2019 and 2020. Ironically, they could they end up playing at Marlins Park. MBU should be praised for trying to build a stadium without public subsidies, although they will get to buy the land before it hits the open market in exchange for adding 50 full-time jobs at the stadium, half of which must pay $15 per hour or better. That's really not much of a concession, but it's still orders of magnitude more palatable than the rotten deal Miami handed to Loria. The county commissioners will vote on June 6, and that could determine the ultimate fate of MBU. This is the closest they've gotten, and it won't get any better for them. As Miami-Dade county mayor Carlos Gimenez said, "This is, frankly, I believe our last opportunity here for Miami to have Major League soccer."