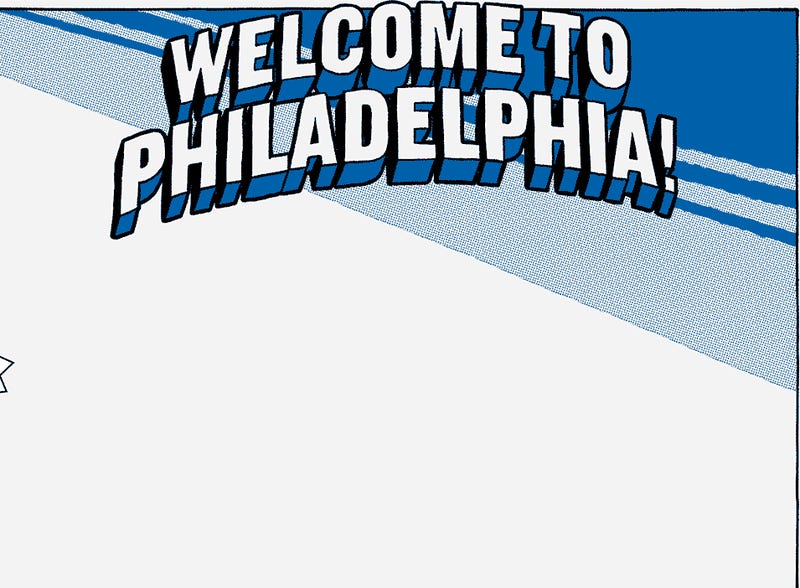 Geopolitics in the Crimea made you wistful for Cold War-era sports showdowns, where simple games became struggles between global powers? Well, illustrator Stephen Halker and the good people over at Victory Journal have a beautifully jingoistic tale of the 1976 game between the Broad Street Bullies and Soviet super team CSKA Moscow.
The story follows the Flyers' Ed Van Impe on game day as CSKA heads to South Philly on the last leg of a North American tour. The Soviets were undefeated before meeting the two-time defending champions in the Spectrum. The Flyers, being the Flyers, play a physical game, culminating with a devastating check from Van Impe that leaves Valeri Kharlamov doubled over on the ice. The Soviets leave the ice in protest, delaying the game 17 minutes before coming back out. They'd lose the game 4-1.

Illustrations not good enough to get you ginned up with anti-Soviet bile? Here's a supercut of Flyers hits from that game.
Pfft. Nice helmets, fellas.