Yesterday, we published the somewhat implausible tale about the two guys who accidentally got trapped in Camden Yards after a rainout and who turned the empty ballpark into their own personal playground and brew pub. They've come forward with more details.
At their request, we've changed their names. Let's call them Bryan and Sean. They live in Raleigh, N.C., and one weekend in September 2008 they came up to Baltimore to watch the Twins and the Orioles, visit family, and have themselves a good time. On Sept. 12, a Friday, the Twins-Orioles game was rained out. They've told the tale of what happened next many times since then. Here, they address some of the questions frequently asked by non-believers.
You sure it was Saturday? Everyone looking this up says it was the Friday night game against the Twins when the downpour happened.
They're right. Sorry, after a few years and a few too many drinks, Fridays can turn into Saturdays very easily. It was Friday, Sept. 12, 2008.
G/O Media may get a commission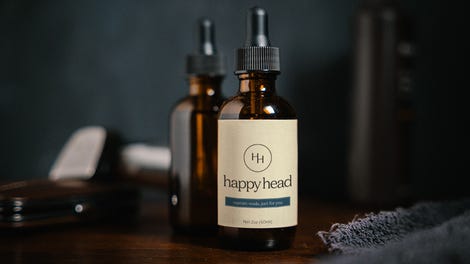 Some grounds-crew person who worked for the Orioles said there was no way Boog's was unlocked. And he also said they are real sticklers about making sure everyone's out, so you guys running around wouldn't be possible.
Well the grounds-crew person is partially right. Nothing was technically open, but things weren't fully shut down either. It rained hard for a long time. I think the vendors on Eutaw Street just unscrewed the taps, threw food in the fridges, and bounced. The charcoal grill was still smoldering, cheese and buns were sitting on top of the counters, and we were hungry. We had a cheese-flinging war against each other, too. I forget if that was in the story or not. I remember coming to the game the next day and walking over slices of American cheese that had melted to Eutaw and laughing.
Let's be clear as well. As we were walking around the concourse, there were people who obviously worked there still walking around. But these folks weren't security guards, just people who were closing down their hot dog stand or wherever they worked. All the gates (including the one from the concourse to Eutaw Street) had to be open for workers to leave. We stayed at Boog's long enough till they locked the main gates on Eutaw Street. Unless you knew we were there, you wouldn't have looked for us. A few times people walked by and we just kept quiet as they continued on out of the gate. Many workers saw us in the concourse, but because it had been pouring all night, everyone was wearing rain jackets. I guess we didn't draw enough attention to ourselves and acted like we knew we were supposed to be there.
Was it just you two?
It was just us at that game. Bryan's sister and brother-in-law and any other people pictured [in the photos here] would have been from the next day. We made friends with people who had "Circle Me Bert" signs. We hung out in the outfield and met some Twins fans. It was Delmon Young's birthday the next day (Sept. 14). We had purchased a birthday card for Delmon that we got the entire section to sign. We tied the birthday card to a 10-foot string and swung it over the dugout at the inning changes. Delmon got the card, and on his way to the outfield the next inning, we all got a tip of his cap.
People are wondering how they can get to experience such an evening. Do you have any tips on how to execute this type of tomfoolery at another stadium during a rain delay?

Our success was likely just dumb luck. If we can attribute it to anything we were tucked pretty nicely under the upper deck in one of the furthest rows back. We didn't make a scene; we just had fun watching a few thousand people disappear into the storm. The grounds crew was concerned with the field. I think maybe one or two vested security guards told us to move along in the first few minutes, but then both of those groups vanished, too. I think it worked because we were quiet, but didn't look suspicious.

Once we were down near the field I don't think we pushed our luck too much. Climbing the foul pole was difficult because it was slippery. One picture each of that and we were done. We were so soaked by the time that was over that sliding on the tarp was a no-brainer. My goal was to get to the pitcher's mound. I don't think I got quite that far, but it was close. We didn't throw dirt or steal bases or destroy things. We just took our own tour.

I would definitely say, take what you are given and don't push your luck. We didn't go into this night thinking we were going to accomplish anything that we did. It just presented itself one thing at a time and we took it as it came. Be aware of your surroundings. Also, act like you know what you are doing and be confident. If people see you and you're looking suspicious, they are going to treat you as if you are suspicious. Also, there was no malicious intent in anything we did. And a little liquid courage never hurts.
Case closed. I-Team, hang your deerstalkers on the coat rack downstairs and grabs yourselves a Rock and Rye on the department.