Booster Robert Burton made some news yesterday thanks to the obnoxious letter he sent to UConn's athletic director, Jeff Hathaway, explaining why he will no longer donate money to the school's football program. Robert Lunn, a former UConn player, responds.
Let me start by saying that I know Mr. Burton only from the grandiose speeches he made to us at public relations events and from his now-infamous letter that reads a little like "I'm going to start my own club house ... a better one ... and you're not invited."
My first time meeting Bob Burton was in 2003 at a groundbreaking ceremony for the $52 million Burton Family Football Complex — yes, the same building this titan of industry would like his name removed from. A hundred players clad in Nike jumpsuits walked past Memorial Stadium to the future site of the complex. We couldn't help but notice a large Rolls-Royce parked conspicuously at old Memorial Stadium, right in front of a NO PARKING sign.
There was a seemingly endless amount of glad-handing and ego-stroking that fall day. A clever teammate noted that most members of the family had the "Gordon Bombay cut." And as the ceremony unfolded, there stood our donor, proud and unconquerable, in that way only an ex-college football player-cum-printing-millionaire can carry himself.
G/O Media may get a commission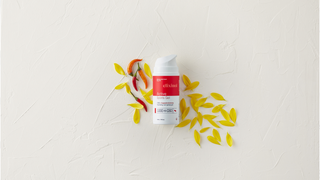 "You see that car there?" Burton said, while gesturing to his Rolls. "I'd give it up to trade places with you young men." As nauseatingly boastful as he was, Robert Burton made sure to hammer home this point: He loved UConn football; he loved athletic director Jeff Hathaway; and he loved then-head coach Randy Edsall.
"Coach Edsall, his coaching staff and student-athletes have all done a wonderful job in establishing UConn football as an outstanding Division I-A program," Burton said. "It is my hope that this facility will serve as a catalyst for UConn to enjoy even more success for many years to come."
I was sold, and so were many of my teammates.
One son, Michael, was a captain at UConn in 1999; his other son, Joe, was an offensive lineman at Syracuse. They were a football family.
So who knew his support had an expiration date or that "years to come" meant a little over 72 months?
The role of boosters in college football is undeniably an important one, but a conflicted one. You want big money close, but not too close. It's the AD's job to make donors feel important and involved. It's the head coach's job to keep this illusion alive.
But what does this "influence" mean for the players? Certainly, the Burton Football Complex, with its sprawling marble hallways and jacked-up sound system, is a better place to train, eat meals, practice, shower, and rehab. But don't labor under the delusion that donating money, even $3 million, gets you into a film room or gets you any real input on game planning. No, that job is still solely the coaches' and will belong to them as long as it is their job to lose every Saturday.
For the players, a donor's influence only gets about as far as an operations director allows it. For us at UConn, this was a once-a-year dinner where we got to meet the people behind the scholarship that held their name. The invitations (and I use that word loosely) read, "Your presence is requested," meaning the event was to be treated the way all other voluntary things in college football are treated: be there or else. The dinner was brief, the conversation less than profound, with players itching to leave for more important pursuits. From my recollection, I can't remember ever seeing Bob Burton at these Endowed Scholarship Dinners.
It is definitely possible I missed him during these sit downs or simply didn't notice him. But that in and of itself speaks volumes. I could walk past him on campus and not know that he was the single-largest monetary supporter of UConn football.
When you fail to make people feel important, you get letters from people like Robert Burton leaked to the press.
And let's go through some of that letter:
1. Burton, in all likelihood, should have been involved (ceremoniously) in the hiring process. And it is undoubtedly the job of the AD to make donors like Burton feel as though their input matters (however untrue that may be).
2. There are lots of whispers about former Syracuse coach and new UConn head coach Paul Pasqualoni. Rumors around the team suggest Burton's son Joe was snubbed as captain of the team by Coach P.
3. The accusation that Pasqualoni only knows players and coaches in the state of Connecticut is false. Pasqualoni is a widely respected recruiter not only in the Northeast but in Texas.
4. Burton is a football-as-a-metaphor-for-life type of guy; his qualifications as a businessman are not in question, but the opinions of a businessman as they translate to the football field are, for better or worse, rarely valued.
5. As far as removing his name from the building, I'm all for it. After the passing of my teammate and friend, I believe that building should stand in his honor instead, as he was forever grateful for what it meant to be a part of UConn football.
6. The "truth and entire story about how your lack of support was the primary reason Randy departed from UConn" is probably a version of the truth. Randy Edsall, my former coach, gave UConn a solid decade of dedication and hard work. The athletic department had negotiated his contract several times, each time with a result more favorable to Edsall. The more readily accepted theory for Edsall's departure is his desire to get back closer to his family (something he'd wanted to do since his father passed away in 2008).
If Burton's issue is with Hathaway, then he should take it up with him personally and not direct his efforts towards actions that hurt the university. Lastly, his story about being from a small coal-mining town with little if any prospects at a better life are not without irony. By taking away his donations, managerial training programs, and general support, he is robbing players from similar (if not worse) backgrounds of the very opportunity he was afforded.
I am no doubt grateful that Mr. Burton helped to take UConn's facilities from the slums to the Ritz and that he supported UConn football in such a profound way. But I am also disappointed that he so easily withdrew his support. UConn football has never been the focus of an NCAA investigation or major scandal. We've won Big East championships and bowl games based on a foundation of good athletes and impeccable work ethic. There is no doubt that both Burton and the athletic department share the blame for the course of these recent events, but there is certainly a better way to handle these matters than publicly blasting a program and its people.
Rob Lunn owns and operates the Fat White Guy Network. You can read his blog(s) at TheFatWhiteGuy.com. He last wrote for Deadspin about his experience playing professional football in Austria.