The over-produced NBA team introduction video is an unfortunate but often hilarious fact of life now, and we may as well accept its extravagance and pyrotechnics as such. But not every team is the Miami Heat, and not every team's introduction video calls to mind the hip-hop super-group music video that you and your friends envisioned producing in the seventh grade. Let us now take a moment to reflect on and point out everything that is wrong with the Miami Heat's 2011-12 introduction video.
The intro debuted on Tuesday night, when the Heat hosted Boston, and it does show some kind of improvement on last year's strangely sensual video. But that video, similarly absurd as it may have been, had a Phil Collins song that had a lot to do with Miami and Miami Vice.
"All of the Lights" is a great, extravagant song, but Kanye West is from Chicago. Accordingly, "All of the Lights" might be the logical song for the Chicago Bulls' intro video, because that is the team Kanye West cares about, or even for a Los Angeles Lakers' intro video, because that is the team Kanye West finds convenient to watch courtside with his father when they're hosting the Bulls on Christmas Day.
But Florida has a lot of its own rappers, or at least can lay claim to plenty who hail from closer than Chicago. It is so very Miami of the Heat to choose a Kanye West hit over a Rick Ross banger, or a song that has Waka Flocka Flame yelling over it, or even a Flo Rida track, or any other music produced by any other artist with some kind of allegiance to the city or the state in which the team resides. In fact, just now, I synced up Flocka's "Hard in da Paint" to the Heat's intro video, and let me tell you, it looked great. Shane Battier managed to look hard, and he is wearing not one, but two polo shirts, and has the additional handicap of being Shane Battier. Chris Bosh smiled at the 32-second mark just as producer Lex Luger's bass dropped. LeBron James was counting his nonexistent titles to the beat. I'll never say this again, but poor, poor Waka Flocka Flame. He deserves better.
"All of the Lights" is only really interesting here if you're thinking about fame and male ego and power, and those concepts have nothing to do with the Miami Heat's introduction video, do they?
G/O Media may get a commission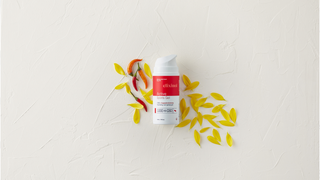 This video isn't a total wash, however. It is perhaps the best, most complete tutorial ever compiled for Things You Shouldn't Wear And/Or Do When You Are Posturing In A Music Video. When VH1 hosts its next show about white people trying to rap, it should use this video to show those poor souls how not to pose.
Our first offender is Dwyane Wade, who looks dapper but who does not know what to do with his hands and whose only stage direction seems to have been, "NOD AGGRESSIVELY." In that regard, he is doing a fantastic job. From there, we're treated to multiple posturing modes, which I've outlined here. Please promise to never do any of this in public.
Click through to see the gallery.
Dwyane Wade
Posture Mode: A little bit of the Mean Mug, a lot of the Aggressive Nod.
Dwyane Wade
Posture Mode: Pointing at objects (ideally aggressively).
Dwyane Wade
Posture Mode: The classic "time goes by" hand rotation, paired—naturally—with an Aggressive Nod.
Dwyane Wade
Posture Mode: The "allow me to adjust my cufflink/sleeve/expensive watch" gesture. Especially useful for showcasing expensive watches.
LeBron James
Posture Mode: LeBron is a natural posturer. He appears more than anyone in the video, and that is because he possesses a very special trait that allows him to not feel self-conscious or stupid or absurd in any setting ever, including hour-long TV specials about his life decisions.
LeBron was born to pose in music videos. His repertoire is impressive. Here we have, from left to right, the side-to-side nod, the "game over" hand cross, the "gosh, think about my fortunes!" arm spread, and the reliable mock counting. What is he counting? Is he even counting? Did someone off-camera just say, "Please count," and he obeyed them, or was this a natural move? If it's the latter, I'm just impressed.
LeBron James
Posture Mode: Another strength for 'Bron: The "I'm so excited about something or other" facial expression. Look at this guy. This guy is like a 10-year-old who just got a new bike for his birthday. This guy is also wearing really awful sunglasses in a dark room.
LeBron James
Posture Mode: A few more gems, because, really, have you ever seen someone pose so well? On the left we have the classic "I'm so fly" arms splayed out to the side; on the right a full-on flex. In a green sweater.
Chris Bosh
Posture Mode: Bosh is trying, but he's really trying. Everything here requires effort. He attempts the peering-over-lowered-sunglasses (originally perfected, as we all know, by Stockard Channing as Rizzo in Grease), the stand-around-and-rub-your-hands-together-possibly-while-nodding, the lean-and-smile, and the classic "brush the dirt off your forearm." Wait, what?
Chris Bosh
Posture Mode: The cheesiest smile of all smiles in the history of smiling. I'm telling you, it looked good when "Hard in da Paint" was playing.
Mario Chalmers
Posture Mode: Chalmers reprises Bosh's stand-around-and-rub-your-hands-together-possibly-while-nodding, and also gives us an understated fist pump. He is wearing a pocket square.
Udonis Haslem
Posture Mode: There's a jacket grab and, of course, the stand-around-and-rub-your-hands-together move. Nobody told Udonis to count, and nobody told him that he is wearing the ugliest shirt ever created.
Shane Battier
Posture Mode: The "I am wearing more polo shirts than you" swagger stare, as perfected by every high school's resident asshole.
James Jones
Posture Mode: The "I don't even care what the fuck I'm wearing, I'm James Jones" swagger stare, and the thumbs-in-pockets stance. You'll notice that the terrible scarf he's wearing manages to cover up the pink pocket square on his striped T-shirt. Was this strategic, or lucky? And what of the outfits here? Half the team is wearing horizontal stripes. They look like the roughest, toughest basketball team in the Mime & French Sailor Rec League.
Mike Miller
Posture Mode: The jean jacket swagger stare, and the everything-but-thumbs-in-pockets stance. He's wearing a jean jacket and cargo pants. Poor Mike Miller.
Dexter Pittman
Posture Mode: There is no posture here. Dexter doesn't posture; he cheeses at the camera. I'm glad Dexter was true to himself.
Eddy Curry
Posture Mode: HAHAHAHAHAHA. Eddy Curry!
I can't wait 'til next year.