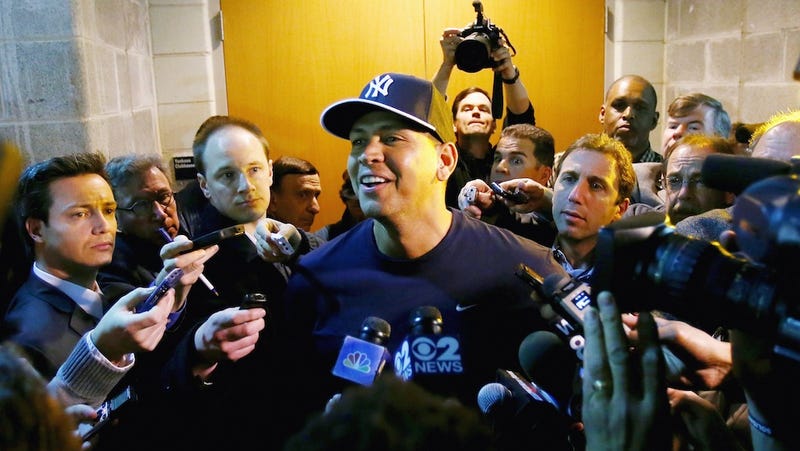 There's nothing the Yankees can do about the five years and $114 million remaining on Alex Rodriguez's contract unless he retires, or unless they can find a Japanese GM who hasn't been paying attention to MLB for the last three seasons.
According to the New York Times, the Fukuoka SoftBank Hawks of Japan's NPB reached out to the Yankees last November and made their interest in acquiring Rodriguez known.
Rodriguez might actually make sense for the Hawks, who already lead NPB in attendance. As the Times puts it, "most parent companies in Japan consider their teams promotional vehicles for their brands, and many are willing to lose tens of millions of dollars a year for the privilege." Fukuoka is owned by the second-richest man in Japan, who retains that title despite having lost $70 billion when the dot-com bubble burst. A-Rod could be the ultimate loss leader.
It wasn't close to actually happening. Rodriguez would have to be healthy, which he wasn't and isn't. He'd have to not be embroiled in a PED scandal, which he always is. He'd have to be willing to give up the New York and Miami nightlife for Fukuoka's Hakata Gion Yamakasa, which...maybe? But somewhere, parallel universe Brian Cashman is preparing to throw $15 million a year at Kyle Seager.
[NY Times]