You can do a lot of crazy stuff when you win a million bucks. When he did, Wade McGilberry was approached by a long-lost relative with a pitch for buying into a pineapple farm. No thanks, Wade said. What he really wanted was a Harley. And with the dough he won from MLB 2K10, you're damn right he bought one.
Of course, it was a dog named Harley. Boston Terrier. Nice dog, just not a motorcycle. Wade's a married man, after all.

"I'd always wanted a motorcycle," said McGilberry, the 24-year-old accountant from Semmes, Ala., who last year claimed the $1 million perfect game bounty that 2K Sports is offering again with MLB 2K11.
"After winning the contest I said I wanted to get one. She," Wade said, meaning his wife Katy, "said no. So I got the dog and we named it Harley, because my wife said 'That's the only Harley you'll ever get.'"
Far from indulging any wild whims, McGilberry's video game fortune has caused him to settle down. When 2K Sports awarded him the seven-figure check on his lawn last May, Wade and Katy said that they'd use the money to start a family. And they have. Katy is expecting in August, and on Thursday they'll find out if the baby's a boy or a girl. No, the child will not be named 2K, Baseball, or Noc-a-homa or Atlanta, for the team with which Wade spun his 27-up, 27-down gem on a day after work last year.
"I don't feel like our lives have changed that much," Wade said Tuesday. "With the money, we paid off the house, I got my wife a dog. Other than that, we haven't spent too much. We did finally get another car in November."
G/O Media may get a commission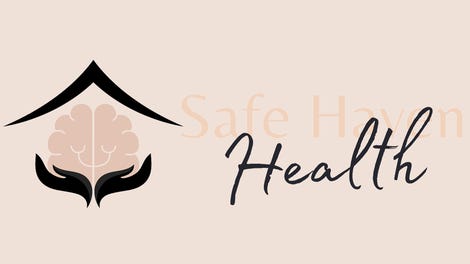 Addiction counseling
Safe Haven Health
And that was ...
"A Honda Pilot."
Oh Wade, that is so badass.
"Yeah," he chuckled, told he'd made a purchase well more practical than a Harley-Davidson.
One thing he does get to do now is buy video games the day they're released. Last year, that was a bit of an extravagance for the McGilberry household; Wade had to do some smooth talking to get Katy, also an accountant, to approve his requisition for MLB 2K10. He mentioned that 2K Sports was laying down a million bucks for the first person who could throw a perfect game with its new pitching controls. Wade had downloaded the demo, played it, and figured that he could pull it off. Alright, Katy said.
Wade didn't even take a day off from work that Tuesday. He got the game at lunch, came home at 4, made a sandwich, and did it in about two hours.
2K Sports is offering the same prize this year, under different conditions. First, the contest begins on April 1 with the regular season; since the game must be thrown with a matchup from the MLB Today menu - which offers the real-world lineups and starting pitchers of that day's games - that means players must use pitchers against a full-strength opposing roster. Wade threw his gem against a spring training lineup.
Second, the game's fielding has been tuned and the strike zone is much less forgiving. Fielders won't get as generous a break on the ball and it's a little tougher to figure out where a fly ball will land. Throwing is tuned differently through the analog stick, too.
Wade said a good portion of last year's perfect game was owed to stellar defensive play. "There were at least five or six very close plays," he said. "Had my defense not made those plays, I would not have pitched the perfect game. There were several balls hit to the warning track; my third baseman also made a diving stop and threw out the runner."
He downloaded the 2K11 demo and figures that the feat could be a little tougher this year. "It depends on your skill level," Wade said. "If you practice at it, it shouldn't be that hard."
Even with the three weeks between release and the contest's beginning, Wade thinks it will be tough for someone to throw a perfect game on the first day of the competition, as he did.
After winning the million last year, Wade said life didn't change much. No one - other than the crazy relative with the pineapple farm idea - hit him up for cash. At work, he signed a copy of the game for a friend's son, and that was the limit of his fame. The money did help when Katy decided she'd had enough of her job; she then got a position at Wade's firm.
In February, 2K Sports called him up and asked if he'd film a television commercial with Roy Halladay, the Philadelphia Phillies pitcher who graces MLB 2K11's cover - and who threw a perfect game himself last year. "It was nerve wracking," Wade said. "The most nervous I've ever been." In it, he and Halladay are being fitted for suits. Wade didn't say how many takes he went through where the tailor touches his junk and disrupts the perfecto.
Even though he agrees that money doesn't change a person, just amplifies what's already there, Wade admitted he's a little nostalgic for that day in March 2010, and thinks back to what he was doing, how he felt, and how things were different at that time. That's not to say he doesn't like the money he won.
"Having that financial security has really helped our lives," Wade said. "I'm very appreciative, to 2K Sports, for what's happened this past year."