The big story in Brownsland yesterday was a TMZ report that cited three unnamed "offensive starters" calling for the team to switch back to Johnny Manziel at quarterback. As if that weren't already a narrow pool of suspects, Browns starters have since raced to deny it was them—six players at latest count (not including Josh McCown, who probably doesn't need to issue a denial). Some have gone even further, accusing TMZ of fabricating the quotes altogether.
WR Andrew Hawkins was the first to call shenanigans. He's joined now by the entire offensive line, who were at a charity event and each spoke in turn about the TMZ report. OT Joe Thomas said the quotes didn't even sound like they came from football players.
"My first take was that it sounded like a story that came from The Onion and not TMZ, not that TMZ's really a reputable news source with hard-hitting journalism,'' left tackle Joe Thomas said Tuesday. "But to me it was just something that was crafted from thin air.

"I'd be surprised if it even happened."

He said the language in the quotes strained credulity.
"They used the word 'chemistry,'" he said. "Media and coaches use the word 'chemistry,' not players. It didn't sound real."
Guard John Greco and tackle Mitchell Schwartz both expressed skepticism that TMZ obtained real quotes, and center Alex Mack and guard Joel Bitonio, while allowing that it was possible that three players did speak out anonymously, said it wasn't them.
I have absolutely no opinion on whether the story is true, but I do support a potential witch hunt that could lead to further discord in—and more or actual disgruntled leaks from—the Browns locker room. If three offensive starters did blast Mike Pettine's decision to bench Johnny Manziel, we're now down to four potential suspects. Happy hunting.
G/O Media may get a commission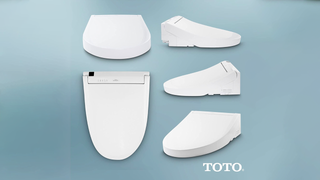 44% off
Toto Washlet Electronic Bidet Toilet Seat