The concept of the spoiler has evolved in the internet era of media consumption, but the idea goes back to a time before the web where pro wrestling is concerned. In the early '90s, WWE executives would complain to Wrestling Observer Newsletter editor Dave Meltzer about him running results from TV tapings before they aired; Meltzer would always argue that it was news because it happened in public in front of fans. WWE eased up on its stance over the years, and now it's fans who are the most anti-spoiler. Generally, though, everyone involved is okay with a spoiler or two as long as they're clearly marked.
There's one notable exception: Lucha Underground, the wrestling-based fantasy series that airs on the El Rey Network (El Rey is partially owned by Univision, the parent company of Gizmodo Media Group). Since the series started filming in late 2014, it has always required audience members to sign non-disclosure agreements. But with hundreds of fans there, spoilers always get out.

This week, Lucha Libre FMV, a joint venture of Factory Made Ventures and Mexico's AAA promotion, went a bit further than it had before, sending legal threats to wrestling reporters who published spoilers from the first tapings of Lucha Underground season four. Letters from attorney Paul D. Supnik were emailed on Wednesday to former TMZ producer Ryan Satin, now of Pro Wrestling Sheet, and to Steve Bryant of SoCal Uncensored. Satin published his on Thursday morning and Deadspin obtained Bryant's around the same time. Reading the effectively identical letters, it seems as if the fact that both Satin and Bryant live in the Los Angeles area, where Lucha Underground is shot, may have played some role in them being targeted. It may just be that all the spoilers from the February tapings are attributed to their reports, but the letters do pointedly ask if their recipients attended the shows. Both Satin and Bryant maintain that they did not, and since FMV would have the NDAs, the implication is that they think both may have attended using aliases.
"Your publication violates the terms of that nondisclosure agreement," Supnik wrote. "Specifically, the actions you have taken, whether or not you receive this information yourself personally at the arena, or if you were provided this information by another individual or individuals who attended that event violates its express terms of that agreement and further violates the trade secret laws of California as well as the federal trade secrets law." The attorney later adds that the spoilers are trade secrets because "trade secrets include all forms of proprietary information in which the owner has taken reasonable measures to keep the information secret." As for neither Satin nor Bryant signing NDAs, Supnik says that "your disclosure of this even [sic] with the knowledge or the proprietary and confidential nature of the material prior to its public broadcast subjects you to liability." He demands that the two disclose if they have attended Lucha Underground tapings, which dates those tapings took place, and who the sources for their spoilers were if they didn't. "We ask that you cooperate with us to minimize your exposure."
When reached by Deadspin via phone at his office, Supnik said that he had no further comment on the matter at this time. Requests for comment from El Rey, Factory Made Ventures, and AAA have not been returned as of this writing.
As Satin notes in his response to the letter, Lucha Libre FMV is no stranger to threatening legal action, even if this is the first time that they've targeted journalists. Last year, referee Marty Elias—a background figure whose job, like that of all referees, is not to be noticed—worked a show in Tijuana for The Crash, the top local promotion. The match was shot for broadcast on Impact Wrestling's weekly TV show, but because Elias had an exclusive contract for American TV with Lucha Underground, his image was blurred out during the match. While annoying, that was legally understandable. Their other moves that month, however, were harder to explain. Lucha Underground and AAA wrestler Pentagon Jr. (also known as Pentagon Dark) left the companies that gave him his name and announced that he would be known as Penta 0M, a reference to his "Cero Miedo" catchphrase. Days later, Lucha Libre FMV filed for trademarks on the new name—with Supnik as attorney of record—in both the United States and Mexico. This was in spite of that name having never been used in Lucha Underground or AAA.
Later that month, Lucha Libre FMV threatened PCW Ultra, a popular SoCal indie promotion, for using Penta and his brother, Rey Fenix; PCW responded and noted that they were only using the names that the brothers controlled. Pentagon eventually settled on "Penta el 0M" and there appear to have been no issues since, though there are dueling trademarks for Rey Fenix and only the FMV-owned one for any variation of the Penta 0M name. Unsurprisingly, all this litigiousness cost Lucha Underground a bit of goodwill with fans and wrestlers alike.
G/O Media may get a commission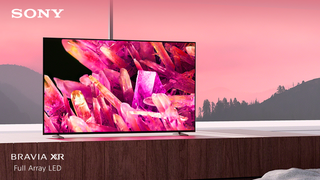 $400 off
Sony 55 Inch 4K Ultra HD TV X90K Series
The threats from Lucha Underground are yet another example of a wrestling promotion misconstruing a media outlet for a PR firm. WWE has had a solid run of these hijinks, including:
Linda McMahon allegedly pressuring Frank Deford to fire Dave Meltzer from his wrestling columnist job before the launch of The National Sports Daily.
Then-WWE executive Dick Glover effectively accusing Meltzer and The National of defaming the company in an article about the promotion's Gulf War storyline in how the company disputed its accuracy. In the process, he also burned Meltzer's company-approved source, wrestler/manager turned executive, J.J. Dillon, without his permission.
Briefly publishing The Bite, a faux-insider wrestling newsletter by then-WWF Magazine editor Vince Russo (as "Vic Venom") in 1995, seemingly with the goal of competing with Meltzer's Wrestling Observer Newsletter and Wade Keller's Pro Wrestling Torch.
Vince McMahon saying the following to a Congressional investigator in 2007: "I'm not familiar with anything Dave Meltzer writes. He's a gossip columnist. I don't read what he has to write. Like I say, he's a dirt monger. There are a number of those. We call them dirt sheets and they have very little credibility."
The question that led up to that response, where investigator David J. Leviss began by saying "the journalist, a wrestling journalist, Dave Meltzer," was met by an interjection of "That's an oxymoron," by McMahon's lawyer, Jerry McDevitt.
After a while, it's tough not to get the feeling that wrestling promoters don't like being reported on.

---
David Bixenspan is a freelance writer from Brooklyn, NY who co-hosts the Between The Sheets podcast every Monday at BetweenTheSheetsPod.com and everywhere else that podcasts are available. You can follow him on Twitter at @davidbix and view his portfolio at Clippings.me/davidbix