Every morning, the fine folks at Sports Radio Interviews sift through the a.m. drive-time chatter to bring you the best interviews with coaches, players, and personalities across the sports landscape. Today: No, really, he said "celebrity crush."
Aaron Rodgers joined ESPN Radio Milwaukee with Homer to discuss what life has been like since winning the Super Bowl and MVP honors, his appearances since then, why he was nervous with Ellen, if the football stories told by his father from his earlier years are true and whether he's read into the hype about burying the hatchet with Brett Favre.
What has life been like the last few weeks?:
"It's pretty busy. I've been trying to catch up on my sleep the last few days, but I can't complain too much. … I had a blast with David Letterman. He was great. I wasn't trying to be funny. I let him do that. … That was fun."
What about Ellen, how was that?:
"I was real nervous for Ellen, I really was. I even told her, I said, 'I wasn't nervous for the Super Bowl, but I'm pretty dang nervous for your show.' But she was great. I've become a bigger fan over the last few months as she's voiced her strong feelings about our team."
Why nervous for Ellen but not for Letterman?:
"I know how big her show is. I know you wouldn't know anything about this, but people actually tune in and watch her show. … I got to Ellen at like 2:45 and didn't go on the air until 4:20 or 4:30 so I had a lot of time to think about not making myself look stupid and that's when I get nervous."
G/O Media may get a commission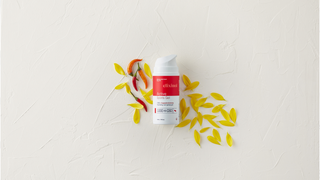 On his father's story that Rodgers, as a 2-year-old, could sit in front of the TV and watch an entire NFL game:
"I think he might have said three, but you know, from your stories, every story gets better as the years pass. As we look back on the Super Bowl in 20 years, I probably would have passed for 450 yards and five touchdowns. The stats might not show that, but every story gets better over the years. I was a big football fan for as long as I could remember. … It makes for a pretty good story."
What about the story that he could recognize formations at age 5?:
"I could probably identify what side Jerry Rice was to and what side John Taylor was to and where Brent Jones was lining up. … You still can't identify plays and you're 65."
Has he read the recent article saying that Brett Favre wants to bury the hatchet?:
"No I haven't. … I'm not big on the old unnamed sources deal."
This post, written by Eric Schmoldt, appears courtesy of Sports Radio Interviews. For the complete highlights of the interview, as well as audio, click here.
More from Sports Radio Interviews
• Mike D'Antoni claims he's fine with all the pieces the Knicks gave up. Shocking.
• Donnie Walsh claims he's not worried about his own contract extension. Shocking.
• Charles Barkley had a 200-lb. birthday cake. Shocking.