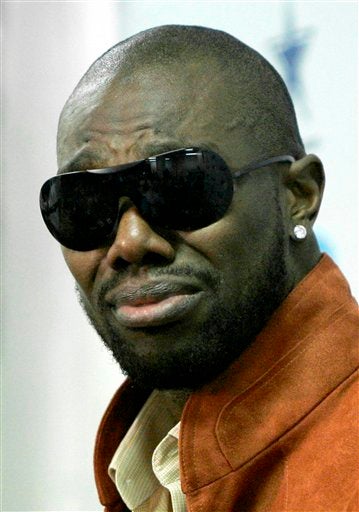 ESPN's Cris Carter suggested Cowboys' malcontent wide receiver Terrell Owens should be the first to go when America's Team employs its "changes" for next season.
Actually, he said a little more than that. Yesterday morning, Carter went on Mike and Mike and suggested a quicker way to dispose of T.O.

"If it was me, I'd get rid of T.O. T.O. got to go from the beginning. Right from the giddy up. I take one bullet and put it right in him. Bam!"
Yikes. That will require some clarification, which Carter did later in the day. Then ex-Bronco and current NFL Network analyst Terrell Davis got in on the act and also said T.O.should be removed. .
"The first guy that's got to go is T.O...T.O. I'm sorry you are a cancer. You got to go."
The Dallas Morning News' Sports Media Blog estimates Davis called Owens a cancer no less than three times during the broadcast.
It's also worth noting that during the 44-6 thumping by the Eagles, the cancer-that-should-be-shot caught six passes for 103 yards.