Ruben Amaro, Jr. took over as Phillies GM right after they won the World Series in 2008, and for a few years maintained that success. But as the Phillies' core aged, Amaro made a string of terrible moves, to the point where the Phillies were one of the worst teams in baseball the past three seasons, and the absolute worst last season. He was fired in September.
During Amaro's seven seasons in charge of the Phillies, it seemed that he sought every opportunity to burnish his reputation as an anti-analytics luddite who didn't understand basic baseball concepts, despite having played in the majors for eight seasons. I would detail some of the heinously stupid things he said, but Hardball Talk has already done it for me:
That's not even acknowledging any of the analytics-related missteps. Amaro once argued that players don't get worse as they age. He didn't know that walks aren't counted as official at-bats. And before that, he said he didn't care about walks; rather, he cared about production, as if walks aren't productive. He once compared Kyle Kendrick to Matt Garza based on their win totals. The Phillies were one of the last teams without a dedicated analytics department. They hired Scott Freedman as a consultant after the 2013 season, but didn't institute an actual department until later. The organization unveiled an internal database towards the end of the past regular season, after Amaro was relieved of his duties.
After being fired by the Phillies, Amaro wasn't hired by another team as a GM, assistant GM, or any other front office position. Instead he glommed onto the Red Sox as a first base coach, which tells you everything you need to know about the perception of him around the league.
Anyway, FanGraphs interviewed Amaro, and asked a number of questions about his thinking on analytics. Incredibly, after a couple of meaningless sentences about how "numbers don't lie," he asserted that he kept his belief in analytics secret as a "competitive advantage":
"I've always believed in analytics. I just didn't make it all public (in Philadelphia). I thought it was more of a competitive advantage for me to keep our thought-process about analytics closer to the vest. We didn't boast about what we were doing — we didn't discuss it openly — because I didn't think it was anybody's business but our own as to how we evaluated.

"We got a little more aggressive, as far as building our analytics department, probably three-or-so years ago. It did maybe become a little more public then. But that doesn't mean we weren't utilizing analytics to some degree earlier than that."
G/O Media may get a commission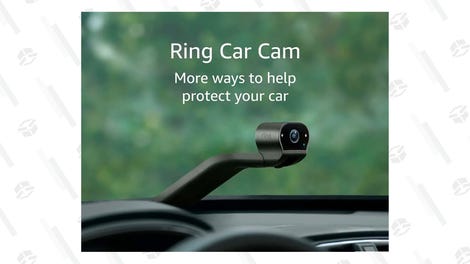 Ruben, my man. It's one thing to stay out of the public eye and keep things close to the vest. Some GMs are talkers and others aren't, and it has no correlation with their ability. But besides being publicly anti-analytics (a ruse, supposedly), Amaro backed that up by barely hiring any analytics personnel by the year of our lord 2015. After he was fired, reporters were tweeting out shit like this:
And whatever "analytics" Amaro was using privately certainly didn't prevent him from signing a raft of bad contracts, the worst of them being Ryan Howard's, of course. The Phillies are paying him $25 million this season (and will pay another $10 million more to buy out the final year of his deal), even though he hasn't had a WAR above 1.2 since 2009!
So, was Amaro secretly a Sam Hinkie clone? I dunno, but I do know that all of the evidence screams "NO!", and whatever he was doing sure didn't work.
---
Contact the author at kevin.draper@deadspin.com.
Public PGP key
PGP fingerprint: 0EE1 F82C 193A 425C D4D0 FD5B CB8E E6B8 CC72 D58C