I think you'd probably have to call Chris Otto brave. Not because the sports editor of the York Daily Record is taking a principled stand, or because his opinion is correct, but because he's doing it knowing exactly what the public reaction would be. (Take a look at his Twitter mentions for a taste.)
On Saturday, Penn State got hosed. It sure looked like TE Matt Lehman scored a touchdown before coughing the ball up, and it looked even more like that on replay, but it was ruled a fumble and upheld in the booth. Penn State would go on to lose (by more than seven points), and the conspiracy theorists came out. Matt McGloin seemed to imply that the NCAA is out to get the Nittany Lions after an eventful 12 months, and the explosion on social media and comments sections shows a vocal slice of the fanbase that agrees.
Otto Tweeted his thoughts on the matter, then today collected them on the Daily Record's PSU blog:
The extreme reactions of some (stress *some*) Penn State fans to perceived injustice in a game (a *game*) yesterday in Nebraska makes me think again that best course of action might have been (self-imposed?) suspension of PSU program for a year or more. The level of fanatacism over PSU football (& amount of revenue that creates) place a disproportionate weight that helped lead to the alleged actions by some (former) PSU officials to cover up heinous crimes committed by Jerry Sandusky over the years. My belief: A PSU program hiatus isn't about "punishment" but time for reflection, perspective & resetting priorities - for all. There's no time for PSU reflection, perspective & resetting priorities when folks are getting worked up over a call in a football game.
There are two points here. First, that the singleminded obsession with football is what created the atmosphere that encouraged a cover-up of Jerry Sandusky's actions. This is hard to argue, but it's also hard to argue that the same isn't the case at any other bigtime program. Second, Otto argues that nobody's learned anything about priorities because they're too busy worrying about football again.
That's optimistic, believing that everyone's fundamentals can be reshuffled. For the part of the community that believes the program has been unfairly targeted for the actions of one man (or four non-football-related men), a death penalty would make the circle-the-wagons, victim mentality even stronger. Without football, it would stew, become more bitter, more unhinged. Football, ironically, has become a distraction for a fanbase that sees itself as under siege, a safety valve. Taking that away wouldn't have done anything to put priorities back in kilter. A year off from football would have been vengeance, but not rehabilitative and not a deterrent.
G/O Media may get a commission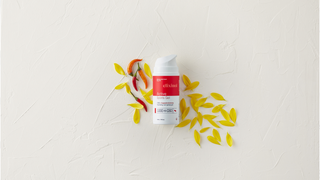 In the meantime, Otto's measured, reasonable attempt to start debate is just being taken as more evidence that the media's out to get Penn State.
My take: Maybe PSU should have shut down football program for a while [Nittany Nation]