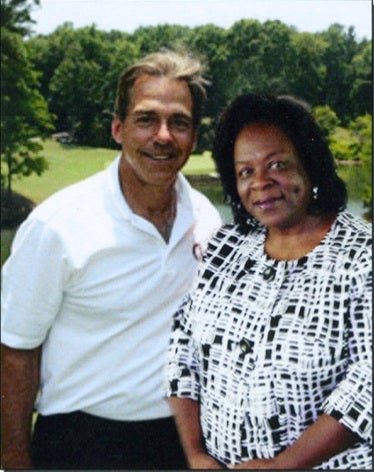 A Bessemer, Ala., mayoral candidate put a picture of her and Coach Saban on a campaign poster. It looks shopped. I can tell from some of the pixels and from seeing quite a few shops in my time.
The city council member of the suburb of Birmingham is running for mayor, and you know what they say about Alabama politics: Roll Tide, Roll to victory at the polls. (I don't know. They probably say that.)


So Dorothy Davidson had the above photo printed up, slapped on her campaign flyers, and handed out around town. Who could say no to voting for a woman that has Nick Saban standing beside her? Well, standing behind her, really. Actually, we're not really clear on the depth perceptions and focal lengths at play here. Something seems odd.
By odd, we of course mean photoshopped.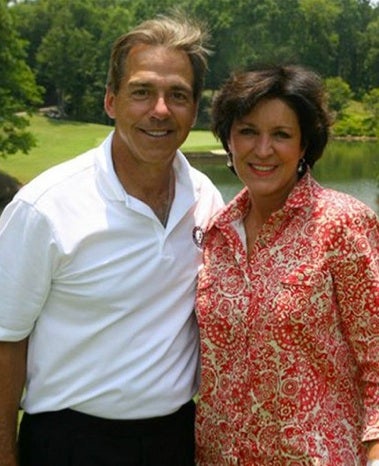 The Birmingham News did a little legwork, and found this three-year-old photo of Saban, giving a ringing endorsement to his wife.
Davidson's campaign manager insists the endorsement was real, and that the University gave permission to alter the photo. The athletics department says Saban doesn't do political endorsements, and that they've never heard from this crazy lady who claims she's Nick Saban's favorite future mayor.


Photoshop is a wonderful tool, isn't it? The imagination boggles at the candidates who could receive an endorsement from Saban via this method...(First commenter to photoshop him with Ahmadinejad gets a star.)
Bessemer mayoral candidate Dorothy Davidson claims Nick Saban endorsement, passing out fliers with altered photo [Birmingham News]