Alexander Ovechkin took over the NHL lead in goals with a late pair, the first tying a sloppy, high-scoring game, and the second giving Washington the 5-4 OT win in Carolina. "It's almost like whenever he decides to end it," said his linemate Devante Smith-Pelly," he can just go do it."

The tying goal came with 7:15 left in the third off a sloppy clearing attempt by Jaccob Slavin. Nicklas Backstrom, who had been a game-time decision with an illness, got the puck to Ovechkin down low, and from there it was easy work of Cam Ward.
The winner came at the end of an excruciatingly long overtime shift, 1:21 of 3-on-3. "He was out there for a while," said coach Barry Trotz, "and I'm on the bench going, 'Get off, because you're going to explode.'"
But rather than dump the puck and join Backstrom in heading to the bench, Ovechkin skated in, threw off Slavin with a fake to gain a little breathing room, and got everyone off the ice.
"Everybody was tired," Ovechkin said with a shrug. "Everybody kind of miss wives. So, go home and enjoy."
The goals were Ovechkin's 25th and 26th on the season, leapfrogging Tampa's Nikita Kucherov for the league lead. And if you're into projections, this was the Caps' 41st game of the season—exactly halfway through. (Maybe even more impressively, Ovechkin's also still getting his assists. He's on pace for 86 points, would would be his best mark since 2009-10.)
G/O Media may get a commission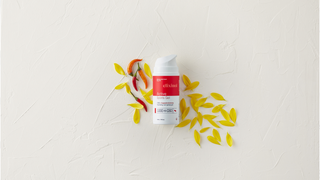 A 50-goal season would be Ovechkin's fourth in five years, and to do so at age 32 would be pretty incredible. He'd be the NHL's oldest to score 50 since Jaromir Jagr in 2005-06, the season he turned 34.
Ovechkin claims he's not thinking about the milestone, as he might have in his younger years.
"Let's just take it game by game, and then we'll see what happens," he said. "You know, I'm not like 25 years old or 20 years old...trying to reach that kind of milestone.
"But if I did it, it would be pretty sick."