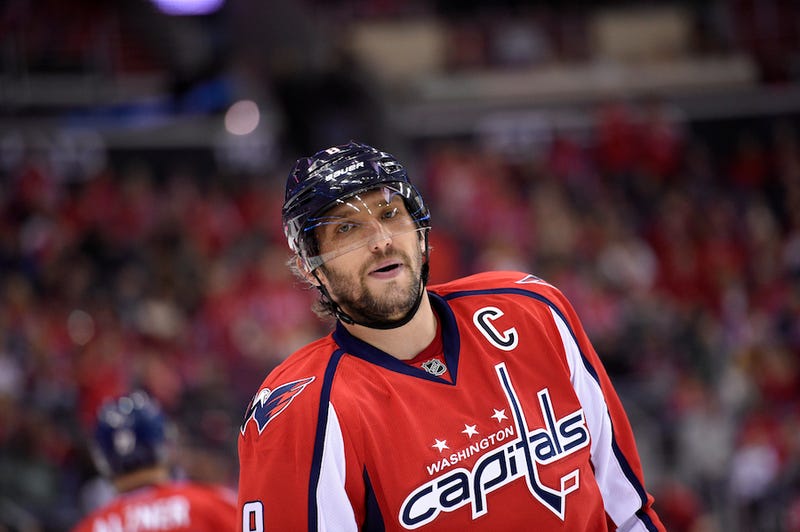 Alex Ovechkin has a feature in December's issue of the Russian edition of Esquire, accompanied by a lovely cover portrait of the Capitals captain. Russian Machine Never Breaks translated portions of the interview, and Ovechkin provided some fun answers. A few quotes are below, but check out their page for the rest.
Ovechkin talked about his hockey talents:
I started playing hockey late and it was unclear until the very last moment if I was talented or not. But it turned out well.
The NHLer says he has a high metabolism:
I can eat anything. After practice I can stop at McDonald's. I don't have a problem with gaining weight, thank god.
Ovechkin doesn't care about what kind of beer he drinks. Just give it to him:
Beer is the same everywhere. After three glasses, you can't understand if it was good or bad.
The 30-year-old was also asked about mortality. The question isn't available, but his answer was a doozy. If he had only one day left to live, Ovi said he would drink himself to death:
If I find out I will die tomorrow, I would most likely go to this liquor store and start drinking everything, to forget everything, fall asleep and not wake up. What else would I do?
Jeez, man.
[Russian Machine Never Breaks]
Photo: AP
---
Contact the author at samer@deadspin.com.