Just your typical four-hour, Yankees-Red Sox slugfest, with a rabid Fenway crowd calling for blood, a beanball, an ejection, a revenge home run, and multiple A-Rod bombshell stories dropping over the course of the game. This night, everything happened.
The evening started off bizarrely, with the revelation that Yankees GM Brian Cashman is no longer on speaking terms with Alex Rodriguez. It's because of Rodriguez's potential pending litigation against the team, and it leads to incredible quotes like this:
"I'm not comfortable talking to Alex about this because we feel we are in a litigious environment," Cashman told reporters before in the visiting dugout of Fenway Park before Sunday night's game. "'Hello' and 'goodbye,' that's about it. I'm not comfortable talking to him anymore."
The Red Sox may have taken this as a sign that no one would leap to Rodriguez's defense, but manager Joe Girardi showed otherwise. In his first at-bat, Rodriguez was repeatedly targeted at by Boston starter Ryan Dempster, finally successfully. Dempster was inexplicably only warned, and it was Girardi that earned the ejection for a heated, profane protest that of course he was throwing at A-Rod.
G/O Media may get a commission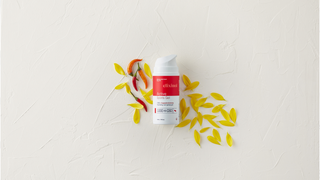 Afterwards, Girardi was flabbergasted that Dempster was allowed to stay in the game.
"Whether I agree with everything that's going on, you don't throw at people. You can't start changing the system because you don't like it. You can't take your pot shots.

"You'd have to have your head in the sand to not know what was coming. There is no explanation. It can't happen. You can't start throwing at people."
(After being warned, Red Sox pitchers would go on to hit three more Yankees. But none of them were A-Rod, so they were presumably accidental.)
Rodriguez himself called the beanball out of line.
"Whether you like me or hate me, what's wrong is wrong. It was unprofessional and silly. Kind of a silly way to get somebody hurt on your team, as well.

"Today kind of brought us together. Joe's reaction was amazing. Every single one of my teammates came up to me and said, 'Hit a bomb and walk it off.'"
And wouldn't you know it?
Once the Rodriguez sideshow finally abated, the Yankees' rode a bases-loaded triple from Brett Gardner to a 9-6 win to stay alive, if just barely, in the wild card race. The Red Sox, meanwhile, see their AL East lead fall to one game ahead of a week-long West Coast trip.
The Yankees and Red Sox will meet seven more times this season. It will be delightful, even if you're rooting for the meteor.
The one-man Bronx Zoo stayed open late. In the clubhouse after the game, Rodriguez confirmed that he is filing a grievance against the Yankees for allegedly mishandling his injuries over the past year.