It's obvious where this begins: Thirteen years ago, at baseball's annual winter meetings, the entire story was Alex Rodriguez and when and where he would be going. The Texas Rangers, who'd averaged 90 losses in three seasons with Rodriguez at shortstop, had made clear that they wanted out from under the seven years and $179 million left on his contract; Rodriguez had made clear he wanted to play for a team that had a chance of winning something; and the Rangers, Boston Red Sox, Chicago White Sox, and Los Angeles Dodgers were all involved in a complex set of interlocking negotiations involving a variety of stars and hundreds of millions of dollars moving all over.

In retrospect, the whole affair seems like Rodriguez's career writ small, with no one quite sure what to do about the ways in which his talent distorted the power structure of the sport. Fifteen years after it was signed, the contract the Rangers were trying to get out from under remains the third-largest in baseball history, and the most incredible thing about this is that he was more than earning every penny. (According to Fangraphs' numbers, he was worth $106 million in his three years in Arlington, during which he was paid $66 million.) Presented with a historically unprecedented player, a 27-year-old Gold Glove shortstop on a bargain contract coming off a three-year stretch in which he hit .305 and averaged 52 home runs and 132 RBI, baseball turned out to have no idea what to do.
First you had Rangers owner Tom Hicks, who'd signed bad players to huge deals and made dubious real estate investments, choosing to identify Rodriguez's contract as the source of all his woes. More absurdly, you had the Red Sox, as they angled for his services, insisting that this contract was a liability rather than an asset. (They demanded that if Rodriguez were going to come to Boston, setting off a series of deals that would have reordered baseball's competitive landscape, the reigning league MVP would have to take a pay cut of tens of millions of dollars.) Most absurdly, Rodriguez agreed to this! The players' union had to intervene and forbid him to do it.
Everything that would come to define the rest of Rodriguez's career—the way baseball's powers treated him as a problem, not a solution; the way he was never quite forgiven for having abandoned the fans of the team he came up with for a big-money contract; his neediness and related willingness to abase himself; and, in the background, the chemical aid he would later confess to having used to run up all those preposterous numbers—was all to be found in one story. And fittingly enough, it would all end in the cosmic joke of the New York Yankees, the single team in baseball that least needed him, casually picking him up on a whim and on condition that he change positions in deference to Derek Jeter, on his best day half the player Rodriguez was.
Baseball treated Rodriguez like an unwanted dog while he was at his absolute apex, in part because the reality of a player being vastly underpaid at $25 million threatened the economic order of the sport, and in part because he acted like one. It's impossible to imagine any comparable player being so eager to give up tens of millions of dollars or to prostrate himself to an inferior, and this is a lot of why the career of the greatest player of his generation abruptly ended in the humiliating spectacle of him crying while talking about how his team had just decided it wanted him to go away. Rodriguez never did get respect, because he never acted like he deserved it.
G/O Media may get a commission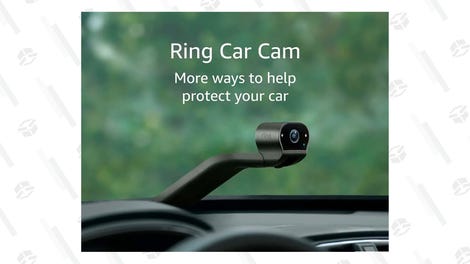 "The next Cal Ripken"
If it seems ridiculous now, it's still true that even in his otherworldly prime, you could find ways to be disappointed in Rodriguez. At those same 2003 winter meetings where a third of the teams in baseball were scheming to benefit from Hicks wanting rid of his top star, I got into an argument with another baseball writer about how while Rodriguez was a great hitter, he wasn't that great. What I meant was that, considered strictly as a hitter, he was no more than another excellent one in an era full of them. Three-time defending AL home run champion or no, not only wasn't he Barry Bonds, he'd never quite reached the levels that Frank Thomas or Jason Giambi or even Carlos Delgado had at their best. The other writer just stared at me, incredulous, as if I were drooling on myself.
"He hit 57 home runs as a shortstop!" he said.
He had a point, but then so did I; Rodriguez wasn't the best, or even really near being so, at any single aspect of the game. During his three years in Texas, there were 25 other player seasons in which someone hit for an adjusted OPS as good as or better than his best, and Gold Gloves aside, he wasn't a dominant defensive player. What made him special wasn't that he was any better a hitter than, say, Brian Giles, but that he hit like Brian Giles while playing a very good shortstop. This made for a little dissonance; overall, he was about as good as you can be, but he didn't really do anything in isolation that signified his talents the way that Bonds lashing a ball into McCovey Cove or Rickey Henderson sliding into third or even Derek Jeter fisting an inside pitch out just over the second baseman's glove signified theirs. He was just excellent at everything, every single day.

Beyond that, though, there was another, more important reason why you could view Rodriguez as ever so slightly disappointing: He'd already repeatedly satisfied ludicrous and impossible expectations, raising the possibility that he could and would do things no one could even imagine, so that simply being one of the greatest to ever play left a sense of things left undone.
Rodriguez was a prodigy, marked for greatness from childhood. In 1993, when he was in high school, Sports Illustrated ran an item on him in which a scout called him "The next Cal Ripken." By the next year, still as a teenager, he was in the majors with the Seattle Mariners, and SI baseball ace Tom Verducci was writing him up. ("Last year I would have paid anything to go watch a major league game," Rodriguez told him. "This year I'm playing in one.") The year after that, he hit .358, at the time the fifth-highest a shortstop had hit in modern baseball history and the highest any shortstop had hit in more than 50 years. Two years after that, he became the third player ever to hit 40 home runs and steal 40 bases in a season. He was 22 years old.
The very greatest baseball players don't develop over time the way even merely great ones do—they arrive fully formed—and yet it was impossible not to look at a 22-year-old shortstop who's already hit .358 and joined the 40/40 club and wonder what would happen if he steadily improved through his 20s, the way a more normal player would, to think about the chances that he might pass Babe Ruth and Willie Mays and Ty Cobb and establish himself as unequivocally the greatest to ever play. This is how you end up with an 18-year-old who was, ridiculously unfairly, called the next Cal Ripken; proved himself not only to be so but, if anything, to be better; and still managed to on some level let people down.
"I've got a long way to get to where he is."
Alex Rodriguez went into the winter of 2003-04 as the American League MVP, home-run king, and starting All-Star shortstop, and came out of it, after multiple other possibilities were abandoned, as a craven hireling. Having tried and failed to let the Red Sox cut his pay, which would have cast him in a very different sort of morality play, he settled instead on letting the Yankees cut his stature, moving to third base so that Derek Jeter, his inferior in every way, could stay at shortstop. As a straight baseball move, it was and remains inexplicable; as a plot point in the ongoing psychodrama of Yankeeland, it was the only possible outcome.
The issue was money, and what money meant in baseball. Rodriguez broke into the majors in July of 1994, and a month later the players went on the strike that would result in the cancellation of the World Series. The conflicts that lay behind that debacle—between the wealthy owners of unpopular and poorly-run ("small market") teams and the wealthy owners of popular and well-run ("large market") teams, and between owners who thought it was possible to break the players' union and take more of the game's profits for themselves and those who saw it wasn't—would shadow Rodriguez's career thereafter. The apocalyptic rhetoric of Commissioner Bud Selig, an owner who believed that players and large-market teams had an obligation to guarantee big profits for small-market teams like his Milwaukee Brewers, didn't help. He talked about abolishing entire franchises, and claimed that a third or more of the teams in baseball couldn't win because they couldn't spend enough.
After the 2000 season, having hit 184 home runs for the Mariners in five seasons for a cumulative total of around $11 million in salary, Alex Rodriguez took his talents to the free-agent market, as players were supposed to do. Under the old baseball morality, a tradition formed by the unbreakable reserve clause, this was treated as a betrayal, an abandonment of the fans who had cheered for the franchise that had owned the rights to draft and control the undisputed top young player in the game without that player's input.
In this environment, it was convenient for nearly everyone in power in baseball to treat team payroll—and top salaries like Rodriguez's—as a function of (someone else's) morality. Small-market teams could blame large-market teams for their failures; large-market teams could blame greedy players; and both small- and large-market teams could blame the Yankees, whose spending and success alike were so outsized that they didn't really figure into this conflict at all, but stood entirely apart.

Money wasn't the sole reason why the Yankees had won six of eight pennants and, at one point, four of five World Series, but it was still true that in 2003 the Yankees' payroll was half again as large as the next-highest and higher than the four lowest in baseball put together, and that this money showed up on the field. Rodriguez joined a team that had won 101 games and a pennant with an All-Star or a top prospect manning every position in the field and a rotation comprising five outstanding pitchers who would retire having averaged 245 career wins, and was part of a class of incoming Yankees that included two Hall of Fame-caliber players, a 27-year-old coming off a Cy Young-type season, and the top available international free agent. If payroll was an expression of morality, the Yankees were even worse villains than most people took them to be.

Given this context, it's entirely understandable that the Yankees and their fans would defend the team's spending not just by claiming that they were playing by the rules, that the difference between them and other teams was that they put their profits on the field, or that their money was a function of their success (all true enough), but by claiming that when it came down to it, money was nice but really had nothing to do with anything at all. The face of this argument was Derek Jeter: a homegrown star, a leader and winner, and a player and public figure of subtle virtues, whose personal brand represented something more austere and reserved than the crude, grasping excess of his employers.
To allow such a player to defer to Rodriguez would have been to admit that the criticism of the Yankees was correct and that the team's success truly was a function of its ability to pay the best players the most money—that there was nothing special about the Yankees. It was never going to happen. The relationship between Jeter and Rodriguez as Yankees had to be, for ideological reasons, about ritual acts of deference and subordination.
There was, though, unquestionably something personal about it, too. Rodriguez and Jeter were once friends—best friends, even. In 1997, Alan Schwarz, then of Baseball America, conducted a revealing interview with the two in which they talked about how they'd met over the phone as high schoolers, how they crashed (or didn't) at each other's places during the season, how they each wanted what the other had, and so on.
"I look at what Alex does, and I've got a long way to get to where he is," said Jeter, at 22 already a master of never saying anything in an excessively interesting way. "That keeps me going."
Four years after that, in a notorious interview with Esquire, Rodriguez said much the same thing in a much different way, dismissing his friend as a mere All-Star who had no idea of the burdens of true greatness. By all accounts, the friendship really never recovered from Rodriguez saying something true in public; no one was ever going to let the man who said this forget that the Yankees weren't his team:
"Jeter's been blessed with great talent around him. He's never had to lead. He can just go and play and have fun. He hits second — that's totally different than third or fourth in a lineup. You go into New York, you wanna stop Bernie and O'Neill. You never say, 'Don't let Derek beat you.' He's never your concern.''
Three years after that, Rodriguez joined Jeter's Yankees as, essentially, a mercenary on a team both full of mercenaries and devoted to the fiction that it wasn't. The league would watch the Yankees win a single pennant and a single championship in Rodriguez's 13 years in pinstripes, one of the worst stretches in franchise history; the team would preserve the myth that Jeter represented what they were. Things worked well for everyone.

"It's bush league."
Under all this strain, the story of A-Rod fractured into incoherence. A self-contradictory mass of themes congealed around him. He was impenetrable but transparent; he didn't do enough to win and he did too much to win; he was desperate to be loved and perhaps consequently as unloved as a player of his ability can be; he was the culmination of the Yankees and the guy who never fit in—perhaps because he was the culmination.
It didn't help that in his first year in the Bronx he played below his own standards (a third baseman hitting 36 home runs is not a shortstop hitting 47), or that the lasting memories of that year would be him impotently flailing as Red Sox captain Jason Varitek mushed him in a game at Fenway Park and him slapping the ball out of Red Sox pitcher Bronson Arroyo's hand in Game Six of the 2004 American League Championship Series, during which the Yankees suffered the worst playoff collapse in baseball history.
Still, in Rodriguez's off-year, he was playing at a level Jeter reached only at his absolute best (he had 7.6 WAR in 2004; Jeter surpassed that once in his career), and during that calamitous ALCS, he hit for an outstanding .895 on-base plus slugging. He went on to win MVP awards in two of the next three seasons. None of that quite registered, probably partly because to play like that was to do no more than what was expected of him and partly because nearly everyone in baseball had a reason to think of him as the villain. It was what would define the rest of his career: There was simply nothing much to say about him as a player other than that he was impossibly brilliant and far less valuable in practice than he actually was because he was being played out of position, but there was a lot to say about him as a personality and persona, and everyone said it.
There were reports that his apartment featured paintings of him as a centaur; that his wife believed Madonna had lured him with kabbalah; and that he frequented prostitutes and dated strippers. There was Jose Canseco claiming he'd introduced Rodriguez to a steroid dealer; the time he announced that he was opting out of his contract during the final game of the World Series, leading to the spectacle of the Yankees saying he would never play for them again and promptly signing him to what is to this day the second-biggest contract in baseball history; and Rodriguez cleverly shouting "Ha!" with a ball in the air, leading Toronto Blue Jays third baseman Howie Clark to let it fall for a hit. ("It's bush league," said Jays manager John Gibbons. "They play hard, class operation, that's what the Yanks are known for. That's not Yankee baseball.")
In 2009, Rodriguez, at 33, had the worst regular season of his career to that point; he also carried the Yankees as they won their first world championship in nine years, hitting an astonishing .365/.500/.808 against the Minnesota Twins, Los Angeles Angels, and Philadelphia Phillies in one of the all-time playoff performances.
This should have put paid to stupid questions about what kind of player he was and whether he was capable not just of running up impressive regular-season statistics but of playing at his best in the games that mattered most. Perhaps it even would have if not for Rodriguez's 2009 having been defined by a Sports Illustrated report that he was a PED user and, even more so, his subsequent confession to ESPN's Peter Gammons that he'd doped while with the Rangers.
The actual issue here, whether or not anyone did or does care, is how it was that Rodriguez's failed test got out; the only reason anyone knew he'd done drugs is because the results of supposedly anonymous tests that were supposed to measure the prevalence of doping on a population level were somehow released to the press with an individual's name attached. That didn't matter. What mattered was that Rodriguez—the ball-slapper who'd been punked by the Red Sox's captain; the needy and desperate great who'd rolled over and showed Derek Jeter his belly; the tabloid presence whose inability to make his sex life seem glamorous the way Jeter did defined him more than the fact that he was such a smart player that he used to call games for the Rangers from shortstop—was shown up not just as greedy or strange or weak, but as a cheater. Yet again, he wasn't a man or even a ballplayer; he was a prism on his sport and an abstraction against which various baseball powers could define themselves, a perfect villain too desperate to be loved to even play the role.
Nothing changed over the rest of Rodriguez's career; as always, he was the fixed point around which various arguments about money and power revolved. At one point, the argument was nominally about competitive balance and in fact about how much money and power players should surrender to resolve the conflict between small- and large-market owners; later on, it was nominally about performance-enhancing drugs and in fact about how much money and power owners could extract from players under the threat of having their reputations and careers ruined.
Rodriguez was investigated by central baseball, which used the methods of deep-state bagmen to come to the conclusion that he may or may not have used drugs, but probably did so, at least according to a small-time con man MLB was both threatening and paying.
He was eventually suspended by central baseball for more than a year—after initiating a variety of lawsuits, he eventually dropped them all and agreed to sit out the 2014 campaign—despite not having failed a test, despite possibly not having actually used any prohibited substance of any efficacy, and despite the fact that there was and is nothing much to baseball's war on (certain) drugs other than a public-relations strategy that allows management to present labor as villainous and so exercise a tighter control over them.
Earlier this year, Derek Jeter was linked with a doping ring. No one much cared; the idea of Jeter as a drug user wasn't especially useful to anyone.
"Mercy, grace, compassion—it's more than he hoped for."
Last year, ESPN's J.R. Moehringer wrote a remarkable story about Rodriguez, in which he didn't directly quote him once but rather, on the basis of deep reporting, presented what went on in Rodriguez's mind during his year in exile and as he prepared to return to the sport he loved and both played and knew better than essentially anyone living. At one point, he depicts Rodriguez attempting to make good:
He loves lists, makes them all the time, usually in one of his special yellow notebooks, and on this list he writes the names of people he must phone right away. People to whom he owes an apology. People to whom he owes an explanation. Friends, owners, fellow players with whom he should shoot straight. He goes down the list, one by one, dialing his BlackBerry with an unsteady hand. He tells each person on his list that he's deeply sorry for all the drama he's caused, that he's determined to regain their trust and he hopes they'll give him that chance. Of course, he doesn't tell them the whole story, because he's never told the whole story to anyone. Not a single person, living or dead, knows the whole story, though two people know something close. Still, he tells the list people more than he's accustomed to telling, more than he's willing to tell, which makes each call a crucible. He's relieved when the list voices thank him for the call and wish him good luck in the trying days ahead. Mercy, grace, compassion—it's more than he hoped for, more than he deserves. It means he's on the right path.
There was no way for Rodriguez to make good. He was of use to the Yankees and their fans as someone so good at baseball that he could almost singlehandedly cover for the total failure of their organizational philosophy, until he wasn't; he was of use to baseball's powers as a fraud, a scapegoat, and a villain until the conflicts to which he'd been a party had died out, with the small-market owners and management at large having more or less won; he was a special figure to baseball fans as the greatest player of his generation and a figure of eternally unlimited promise until he became suddenly, impossibly old, and then they were done with him.
When Alex Rodriguez announced that the Yankees had told him that he was done—that there would be no farewell tour and no ceremonies, no tributes to everything he'd done and no solemn farewells, that his going-away gift would be permission to play in one final game at Yankee Stadium in the middle of August in a lost season—he did so as among the career leaders in nearly every statistical category of any significance. There is no reasonable case to be made that he was anything less than one of the dozen or so best players of all time, and depending on how you want to account for the difficulty of the game he played as against that of the one old-timers did, he may rate higher. Despite that, when he was put down like a dog, few enough cared. Why would they have when he never insisted that there was a reason to?