There was an easy bit of symmetry to latch onto during last night's Mavericks-Knicks game, that being the image of 20-year-old Kristaps Porzingis going toe-to-toe with 37-year-old Dirk Nowitzki. The narrative arc almost draws itself: Here we have the best European import the NBA has ever seen facing down the younger version of himself, the one who added a few extra inches and pounds of muscle to the blueprint Nowitzki created. That story didn't quite come out in the wash, though, because Dirk isn't playing like he's ready to pass any torches.
Porzingis finished with a super-efficient 28 points on just 18 shots, and spearheaded a fourth-quarter comeback that fell just short. He scored 12 points in the final frame, and would have brought the goddamn house down had his final three-point attempt—which followed him blocking a layup at the other end and would have brought the Knicks within one—been good. But the Knicks lost, and oh by the way, Nowitzki scored 25 of his own points on just 18 shots.
Nowitzki's performance wasn't a one-off thing, an instance of an old-timer swelling up on a big night in order to smack down the youngster coming for his crown. Dirk is 37, just as old as a certain Laker who is so stiff and decrepit that he can barely draw iron on a consistent basis, and yet he's still torching defenses on a nightly basis. In fact, Nowitzki is currently playing some of the best ball of his career.
Dirk is scoring 17 points per game while shooting 50 percent from the floor and 43 percent from behind the arc. He's only ever shot over 50 percent twice before in his career, and his percentage from deep has never been as hight as it is right now. Per Synergy Sports, Nowitzki's scoring 1.14 points per possession, putting him behind only Steph Curry in terms of offensive efficiency. Let me repeat that: Dirk Nowitzki is 37 years old, and the only player in the NBA who is currently outproducing him on offense is the guy who is literally breaking the game.
And he's doing this the same way he always has, by hitting open shots on the pick-and-pop, torturing defenders with that one-legged fadeaway, and dominating people in the post. You can see Dirk's age when he takes a stiff-legged jog from one end of the court to the other, but once the ball gets in his hands he starts readying his move, he might as well be 23 again.
G/O Media may get a commission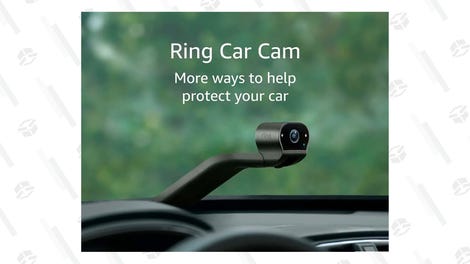 Of course, Dirk's uniquely honed game was always built to age well. Kobe Bryant has talked a lot this season about how he just doesn't "have his legs," that little pop of explosiveness he's always relied on to get his jump shot where it needs to go. Dirk only ever needed one leg to begin with, and his game has always been more about turning softness into strength. It's this sensibility that's kept him not just relevant but dominant, and it's made his season a nice antidote to Bryant's desperate, toothless gnawing. Dirk's out there, still hitting deft little up-and-unders and stroking threes, and showing us what it looks like to age gracefully.