A woman who claims she was in a romantic relationship with Clippers owner Donald Sterling while working for him has filed a lawsuit against him, alleging—well, the usual: racist remarks, hostile work environment, attempts to pay her for sex. That sort of thing.
Maiko Maya King, who says she worked for Sterling's foundation from 2005 to 2011, filed suit in Los Angeles yesterday, seeking damages for discrimination, retaliation, and infliction of emotional distress. (You can read the full suit below.) Sterling's attorney called the suit "completely baseless...Anyone objectively reviewing Ms. King's claims will have no doubt that they are without merit ."
King claims she was married when she met Sterling, but began a relationship in which he financially supported her. She claims he made comments like "How could you be married to a black man?" and "Why would you bring black people into the world?" and on one occasion, told her, "I want to take you out of the black world and put you into the white world."
King says she left Sterling's employ in 2011 and broke off their relationship, but came back to work as his caretaker/personal assistant in 2013. Contrary to their agreement to pay her $10,000 a month, she says, Sterling "dangled money only if she would have sex with him."
From the suit:
He confided in her he had difficulty having sexual relations and that he was bored with V. [Stiviano]. He told her that he would give her bonuses if she could help him to perform sexually.

He insisted that she get into bed with him and attempt to arouse him sexually and would get angry with her when he could not become aroused.

[...]

The Plaintiff found it offensive that he would lay out naked by the pool or in bed trying to masturbate all day long while talking to her in a vile and disgusting manner as to all the things that he wanted to do to her sexually.
G/O Media may get a commission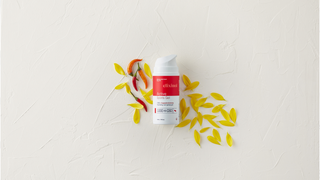 No matter how the suit goes, the real winner here is Gloria Allred. Allred tried to muscle in on the Sterling controversy weeks ago, holding a press conference with a victim of the Sterling's housing discrimination, but no one paid attention. This seems more likely to get Allred on TV, which is really all she's ever wanted.
The lawsuit: