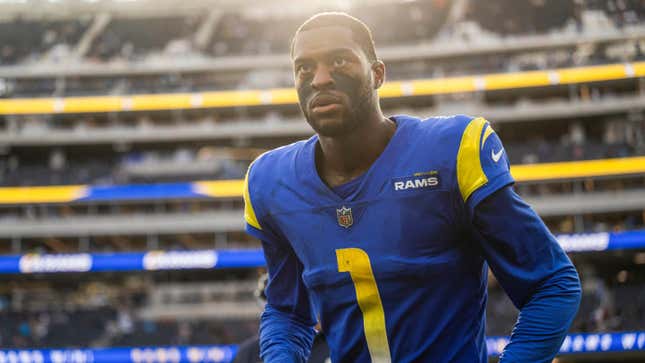 Allen Robinson's year in Los Angeles playing for the Rams was one he'd probably love to wipe from his memory as soon as humanly possible. Robinson might get his wish very soon, as it's been reported by Adam Schefter of ESPN that the Pittsburgh Steelers are in the process of acquiring the former Pro Bowler via trade from the Rams. This all hinges on Robinson passing a physical, but if all is good, the deal is set.
During the 2022 campaign, Robinson played 10 games for the Rams, catching just 33 balls, and 339 receiving yards. That's the worst production in Robinson's career when he's suited up for at least 10 games. Last year was an overall disaster for the Rams, with injuries all over the roster, especially on offense.
So, this potential trade could be the best thing for Robinson to wash the bad taste of his LA stint out of his mouth. Robinson was once viewed as one of the brightest young stars at wide receiver in the NFL, but nearly a decade into his career, his stock has plummeted the past couple of years. During the 2020 season in Chicago, Robinson grabbed 102 catches for 1,250 yards. In the past two years combined, he's played in 22 games and caught 71 passes for 749 yards.
Like most players with star potential who fall off, Robinson has suffered multiple injuries of late. With the Rams, a foot fracture shortened Robinson's season, and in '21, it was a leg injury during his final year with the Bears. In his last year in Jacksonville (2017), Robinson suffered an ACL tear in the season opener.
So, a fresh start in Pittsburgh could be what Robinson needs to return to being a productive receiver in the league. Being close to 30 likely means the days of him catching 100-plus balls are over, but at this point, just completing an entire season without serious injury is likely the goal. The Steelers offense hasn't been nearly the best lately, but adding Robinson could at least add the threat of a big body on the outside, especially after moving on from Chase Claypool last season.