Why is Allonzo Trier not playing basketball? This question has been asked repeatedly by media members and basketball fans alike for the past three months, and all that time both Arizona and the NCAA remained silent. Late Wednesday night, an answer finally came.
ESPN's Jeff Goodman reports that the 6-foot-5 guard is currently serving an NCAA-issued suspension for unknowingly taking a PED offered to him by a family member. He was given the substance after allegedly being involved in a car crash over the summer. Trier appealed the NCAA's decision and won the appeal; the NCAA still won't let him compete until the drug is completely out of his system. According to Goodman, the unnamed drug still appeared in his system during a test taken in the past two weeks.
Trier released the following statement to ESPN:
"I have never knowingly taken a banned substance," he said in the statement. "After finding out that I was given a banned substance by a well-intentioned, but misguided person not associated with the University after an injury, I presented this information to the NCAA. The NCAA agreed that I had no knowledge of receiving the substance and my eligibility was restored. Although I can practice and travel with the team, I am not allowed to resume playing in games until the substance completely leaves my body even at a trace amount. Unfortunately, I am unsure of when that time will be, but I hope it is soon."
Trier was a godsend as a freshman in 2016. As the Wildcats' two-guard, he averaged 14.8 points per game on 53.9 percent shooting, playing 28 minutes per night. After evaluating his draft stock, he opted to come back to Tucson for his sophomore season, automatically making him one of the top 10 guards in the nation entering the season.
But after a 16-point outing in the annual Red-Blue open scrimmage in October, Trier never came back to the court. Eighteen games into the season, he's sported nothing but team sweats and has yet to play for the 16-2 Wildcats. He's been attending school (head coach Sean Miller said he's doing "great"), participating in practices, and, after a month of being restricted to games in Tucson, traveling with the team. Trier, arguably the most talented guard on Arizona's loaded roster, has been relegated to the bench, where he's become the team's most vocal and visible cheerleader; for three months, nobody knew why.
G/O Media may get a commission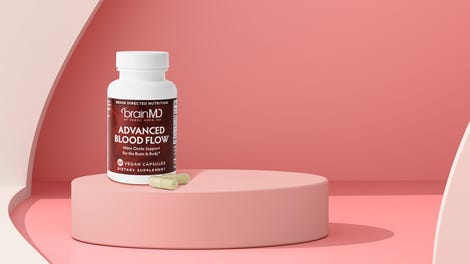 Just hours before Goodman's report was published, both the NCAA and Arizona kept their lips sealed, presumably under the guise of student privacy laws. When reached for comment Wednesday afternoon, an NCAA spokesperson offered the following response:
It would be best for you to reach out to the school on this issue.
Around the same time, Arizona men's basketball SID Matt Ensor passed along the same brief statement he's likely been sending inquiring local and national reporters all season:
We can't comment on Allonzo Trier's status.
Miller has consistently deflected questions throughout the season, and Arizona reminded the press weekly it wouldn't be answering questions about Trier's suspension. As recently as Monday, Miller said he was not optimistic about Trier's return.
As detailed by CBS Sports, the last time a similar case like this turned up, Georgia offensive lineman Kolton Houston underwent sauna therapy, took 100 drug tests, and had surgery to "remove five fatty deposits from his body where the banned substance was stored" and still was not allowed to play by the NCAA. Despite proving beyond a measure of a doubt that he was not cheating, Houston was denied the chance to play again because the PED he took was not completely gone from his system. It took three years for his blood work to pass NCAA standards.
The only silver lining here is knowing Trier is sitting as a result of the NCAA having its head shoved up its ass, and not something of real concern.