The lawsuit filed in Brooklyn federal court on Tuesday by Ilya Dall tells of how Roberto Alomar allegedly refused to take AIDS tests, even though it was obvious that he was very sick.
Dall is suing for $15 million, contending that Alomar insisted on having unprotected sex with her even though he had to know that he had full-blown AIDS. Dall claims that, along the way, Alomar said that the Tampa Bay Devil Rays — with whom he signed in 2005 — tested him for HIV and cleared him to play. And, of course, it wouldn't be a baseball story without some mention of steroids. Excerpts of the complaint, which was obtained by the Smoking Gun:
16. Dr. Joseph Mace advised Defendant, Roberto Alomar, to have an HIV test performed and the Defendant, Roberto Alomar, refused to have said test performed, stating that he was tested by the Tampa Bay Devil Rays and was clear of HIV.

17. In March, 2005, Dr. Joseph Mace prescribed steroids for the Defendant in order to rebuild his blood platelets, and on or about March 17, 2005, after suffering back and vision problems, and fatigue, the Defendant retired from his employment as an active professional baseball player.

66. That the Plaintiff is under the care of a doctor and other medical personnel in an attempt to recover from the serious, severe and permanent emotional, psychological and mental injuries as a result of the negligent infliction of emotional distress by causing Plaintiff to be exposed to HIV and developing AIDS, which is also commonly known as "AIDS Phobia."
Is Alex Rodriguez thanking the fates that this story came along when it did, or what?
Of course many are wondering what John Hirschbeck has to say about all of this; he's the umpire on whom Alomar spit during their infamous argument in 1996 when he was with the Orioles. From Staten Island Live:
He had a borderline Hall of Fame career, but is probably best known for spitting in the face of American League umpire John Hirschbeck after an argument, then bizarely saying that Hirschbeck was under stress due to his son's death after the game. After the incident, fellow umpire Al Clark said that Hirschbeck should insist Alomar take an AIDS test.

In the report, Hirschbeck said he holds no ill will toward Alomar and is not concerned for his health, quoted as saying "You're telling me something I'm shocked at. I wish him nothing but the best."
G/O Media may get a commission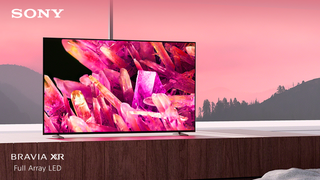 $400 off
Sony 55 Inch 4K Ultra HD TV X90K Series
Anyway, if you have time to take a look at the complaint, you'll also find that Dall says the two had sex at Alomar's parents' home during the Christmas holiday. Now that's just sick.
Alomar In AIDS Lawsuit Shocker [Smoking Gun]