You may notice some wardrobe changes while watching beach volleyball at these Olympics: A good number of teams will forego the traditional bikini in favor of loose-fitting shorts and t-shirts. But not the principled American women! The U.S. beach volleyball team will stick with the briefest of uniforms that they've worn their whole professional lives.
"This is the most comfortable thing for us to wear," Jen Kessy said. "We can style our bikinis however we want. They can be bigger or smaller. If it is cold, we will put clothes on. But we won't be playing in shorts. For us, that's not comfortable. You get sand everywhere in the pockets. But for others, it's now their choice."
It's a choice the Olympians have only had for a few months. The changes were made earlier this year, in response to complaints from mostly Middle Eastern nations, where modesty has much stricter connotations. This has raised multiple issues throughout the Olympics, like for Saudi judo fighter Wojdan Shaherkani, who had been planning to compete in a hijab. But yesterday, the International Judo Federation ruled that she would not be allowed a head covering for safety purposes, although compromise talks are ongoing.
(These female athletes have other things to deal with, as well. Earlier today, a hashtag calling them "prostitutes of the Olympics" began trending in Saudi Arabia. It was quickly hijacked with messages of support.)
Meanwhile, wardrobe changes have gone the opposite way in other sports. In both badminton and boxing, there were pushes to replace female athletes' shorts with skirts. You know, to sex it up a little and try and draw more fans. "A stylish presentation of the players," as the badminton federation put it. But there were outcries in both sports, and the new dress restrictions were made optional.
In boxing, another excuse made by the group pushing for skirts was that viewers couldn't tell the difference between the men and the women in a boxing ring if they both wore shorts.
"I really didn't understand that," said Claressa Shields of Flint, Mich, 17, the youngest member of the U.S. boxing team, following a workout in east London on Thursday. "It was to help separate the men from the women. But we got different names! Women got breasts! We got butts! Can't you tell which one is who?"
G/O Media may get a commission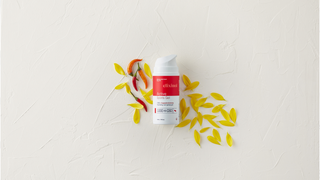 At London Olympics, women's athletes' wardrobes are source of debate [Washington Post]
US beach volleyball players won't ditch bikinis [New York Post]