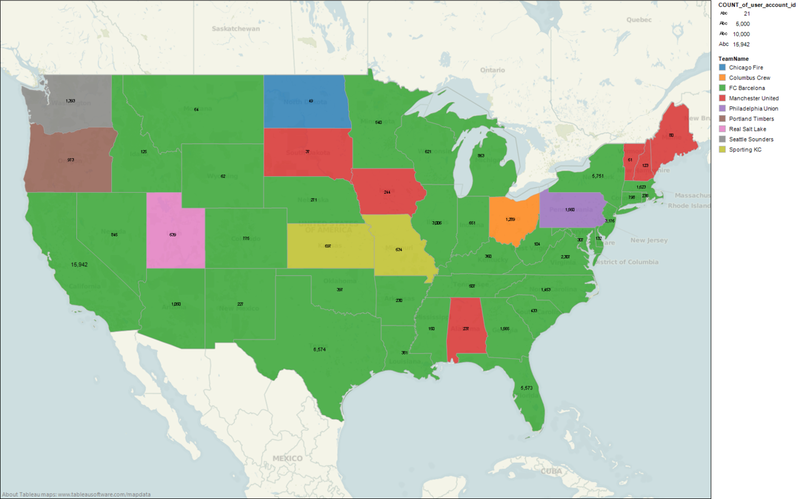 ESPN FC had a neat piece this week on the ties between soccer video games and soccer fandom, and the idea that even in the days of satellite television, nothing's done more to grow the sport in the United States than gaming. Here's the money quote, from social scientist Rich Luker:
"For the longest time, I believed video games and fandom of sport were not connected," he said. "But games like FIFA have done more to advance the popularity of soccer than I have seen with any other sport."
There are points that are debatable, and of course the article is fantastic PR for EA Sports—FIFA 13, available now!—but what's really eye-catching is a map put together by EA. Based on the "Support Your Club" feature introduced in last year's edition (details here), they've broken down the most-supported, or at least the most-chosen teams in each state. Men in Blazers offers up a larger version of the map for your analytical pleasure.
What do we see? The most passionately supported MLS teams are representing their home states, with the Timbers, Sounders, RSL, Sporting KC, Crew, and Union all appearing. The Chicago Fire, for some reason, win North Dakota. Isolated pockets of Manchester United. And beyond those? Barcelona, all day every day. Pretty much what you'd expect to see. Thanks, maps!