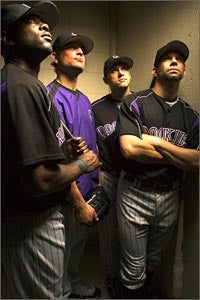 After three-plus weeks of staying up until 2 a.m. and getting back up at 7 a.m. — a maneuver we hope didn't decrease the quality around these parts — we wrapped up that Fair And Foul column on NYTimes.com this morning.
We had a lot of fun doing it, and it was an odd sort of thrill to briefly pretend we wrote in the first person, you know, like a normal person. We can't necessarily say we came away 100 percent impressed with every commenter like we do around here; Times commenters are kind of like AOL commenters, except every once in a while they remind you how many people have died in the war.
We now encourage you to check out Dick Cavett's blog.
Fair And Foul [NYTimes.com]