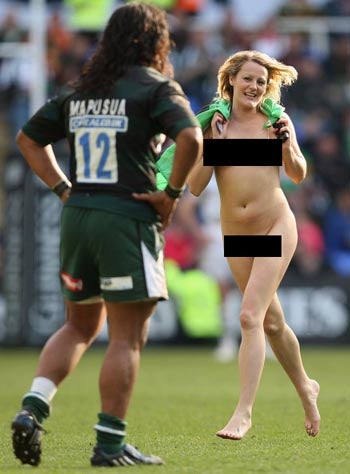 We can learn a great deal from Britain's strict females-only streaking policy. We've covered the naughty bits in the photo, but the video below is slightly more revealing. Let's play some rugby!
Video possibly NSFW.
It happened at Madejski Stadium in Reading, England, home of the London Irish of the Guinness Premiership rugby league. My favorite part is how the guy sitting next to her doesn't seem to notice that a woman is stripping until she's done and about to run onto the field.
Video: Female Streaker At The Madejski Stadium [The Spoiler]