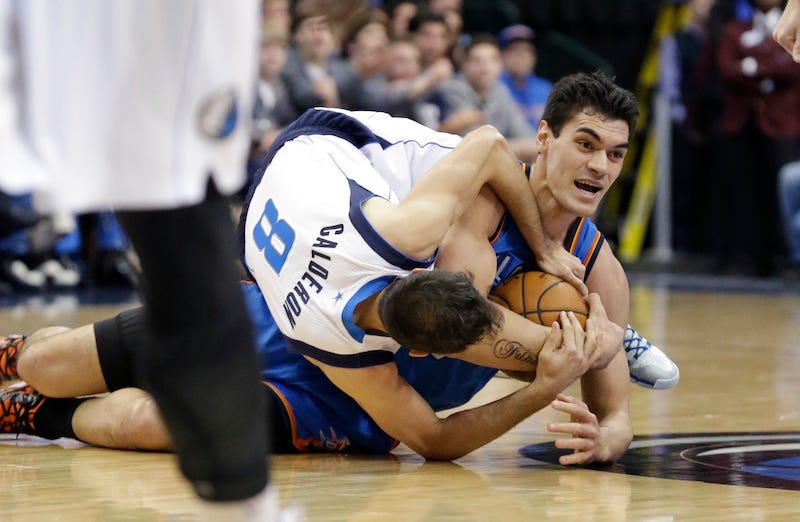 The New Zealand national team did a haka dance before playing Team USA in the FIBA World Cup Tuesday, and it was neat to watch, as haka dances are. (James Harden and Derrick Rose seemed puzzled as it happened, but whatever.) The Warriors' Andre Iguodala, who isn't playing in the tournament, cracked a joke about the performance, and New Zealand-born Thunder big man Steven Adams didn't find it funny.
Adams responded earlier today. (He deleted his thought within an hour.)
The Warriors and Thunder first meet on Nov. 23, in case you were wondering.
Top photo: AP