Sergey Kovalev wanted to make sure that we understood that he respects Andre Ward for his track record as a fighter. Then again... "When I see him this morning he don't even say hi," Kovalev spat. "Fuck him."

As all the promoters are quick to point out, Sergey Kovalev and Andre Ward are two of the top pound-for-pound fighters on this planet, and they're fighting on Nov. 19 on pay-per-view, and in order for this to work out for everyone it is imperative that normal people like you become very quickly well acquainted with who, exactly, Sergey Kovalev and Andre Ward are. The answer is that Sergey Kovalev, originally of Russia, is the best light heavyweight in the world due in large part to his fearsome knockout power, and Andre Ward, of Oakland, Calif., the 2004 Olympic boxing gold medalist, a man who has not lost a fight since the age of 13, is the most pure and pristine example of American boxing excellence in the world today. So it is good that they are fighting. And before the fight comes the part when Sergey Kovalev and Andre Ward and their respective trainers are forced to sit dutifully in chairs in a ballroom at Le Parker Méridien on 56th street as a gaggle of boxing journalists asks them boring questions about "how ready" they feel and "what it says" about them that they are fighting one another and what their "motivation" is. Clearly, the motivation is to get out of the hotel ballroom so that they can resume their training. Because this will not be an easy fight.
Kovalev, whose English is a work in progress, has close-cropped hair and a jutting chin that gives his face the curve of a banana when viewed in profile. He has the combination of solicitous and scary that makes you imagine that you could be his friend, or die by his hands. He has a legitimate mean streak. Asked what he thought of Andre Ward's last opponent, he smiled. "Who is Alexander Brand? He is nice person, maybe. But." He mimed Ward grabbing his opponent on the inside. "I'm not Alexander Brand. I broke his hands, if he try to hug me."
Perhaps because of his limited facility with the language, his answers to the (mostly boring) questions of the assembled journalists tended to be short and not very illuminating. As the minutes crept by, more and more writers began addressing their questions to Kovalev's eloquent trainer than to Kovalev himself. After a while, Kovalev was sitting there mute and bored. Then someone asked him who he wanted to fight next if he wins this fight. He cast his eyes at the reporter. "If we will win, you next."
Andre Ward, wearing a navy blue suit with an eggplant-colored shirt buttoned all the way up and no tie, presented as the anti-Kovalev. He is the role model sort of boxer—always a questionable proposition, but no one in boxing is more qualified to be the All-American Guy. (Admittedly, in boxing this is graded on a curve.) Ward is eloquent enough to hold an HBO announcing gig; he gave thoughtful answers on the finer points of technique ("I haven't seen many Europeans with an educated inside game"); and of Kovalev's anger about failing to say hi that morning, he declared "I don't even know what he's talking about."
G/O Media may get a commission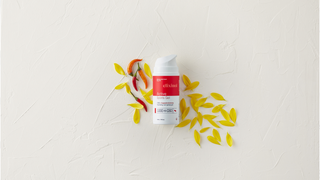 Because he is black, Ward was asked what he thought about Colin Kaepernick's recent protest. This led to a remarkably long and elaborate non-answer, the comedic absurdity of which rose as it dragged on longer and longer. "You have to commend his courage... I don't know if there's a perfect time or a right way to make a stand... I'm kinda neutral on it... It's not something I'm confident about having a definite opinion on... I'm not resolute on a stance." Muhammad Ali he is not. Still, it is hard not to sympathize with someone who desperately wants to isolate himself in a quiet place and prepare for war but is instead required to sit in a padded chair and play cat-and-mouse with "the boxing press," a group of soft men who gorge on free buffets and ask endless questions of hard men on very strict diets.
Ward is a fighter whose gifts are more mental than physical, and he carries the haunted look of a man who is expected to slay beasts using only his wits. Writers like to say that "boxing is like life...." It's not true. In life, success leads to luxury. The more successful you are, the easier things get. In boxing, success carries a high price. It only earns you bigger and more ferocious monsters to fight.