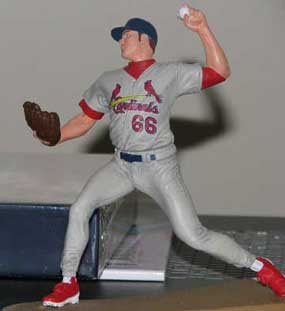 Forgive us, but it's time for a Rick Ankiel update.
Our boy Rick still leads the Pacific Coast League with 21 home runs, and, to few people's surprise, he was the leading vote-getter for the Triple-A All Star Game. Sadly, he had to turn the invitation down.
"I'm very honored and it's really a great accomplishment for me," Ankiel said after Wednesday's 3-2 loss to Round Rock. "Unfortunately, with the (season-ending left knee) surgery I had last year, I'm gonna have to decline."
Considering Tony La Russa is the Major League All-Star Game manager, and remembering his history of putting Ankiel is the most difficult possible position on the grandest of stages, we're kind of surprised La Russa didn't choose Ankiel to start in San Francisco ... as a pitcher.
Ankiel To Skip Triple-A All-Star Game [TCPalm.com]