A year and a half ago, Simone Biles was a last-minute substitute at the 2013 American Cup. There she placed second behind 2011 junior national champion Katelyn Ohashi after losing an early lead with a fall from the beam. At that meet, Biles couldn't win with a fall. But at this weekend's national championship in Pittsburgh, Biles was so far ahead of the field that she won by four points, or one fall per apparatus. And it would've been five had she not come off the beam on an aerial during her last routine of the competition.
Between the 2013 American Cup and the 2014 national championships, a lot has happened in Biles's career, almost all of it positive. Last year, she won her first national title and then followed it with the all-around title at the world championships. These victories as a rookie combined with her high difficulty level and staggering athletic potential has created a sense of inevitability around Biles— that she can't be defeated unless she gives it away, that she could make it all the way to Rio and win.
I might be getting ahead of myself in writing the above, but thinking ahead in gymnastics is inevitable because the sport is so heavily tilted toward the Olympics. When you see an extraordinary gymnast, you don't merely consider the performance you just witnessed—you immediately start doing basic arithmetic to figure out how old she will be one, two, three years hence, and if she will be able to remain a factor in competition. You start watching in the subjunctive. The gymnasts themselves might have to keep both feet in the present tense to perform successfully, but the fans and journalists certainly don't have to abide by that principle.
Naturally, this sort of thinking makes any gymnastics fan quite nervous. The specter of injury is omnipresent in the sport. Biles underwent a minor surgery on her ankle after the world championships. She also pulled out of the Pacific Rim Championships at the last minute after tweaking her shoulder during training. She's not indestructible. And like any elite gymnast, she can get injured at an inopportune time.
But injury seems to be the only fear when it comes to the prospect of Biles making it to Rio. No one seems to be worried that she will be surpassed by her competitors, even the up-and-coming juniors, in terms of technical difficulty. Her start values are currently among the highest in the world, and she performs her elements with ease. She strolls into difficult tumbling passes and lands with large bounces backward, indicating power (and room) to spare. Training videos that have surfaced online indicate that Biles has even more tricks up her sleeve. But right now, she doesn't need to use any of those more complex skills to win. She's winning championships while still in beta mode. She really is that good.
It's no small feat harnessing Biles's prodigious talent. That task has largely fallen to Aimee Boorman, the only coach the 17-year-old gymnast has had throughout her career. The two seem to have a unique relationship. Earlier this year, Boorman and Biles switched gyms, a move that was difficult for the duo at first. During the post-meet mixed-zone presser, Boorman recalled telling Biles at the time, "Listen, we only have each other right now." Boorman continued: "I think that opened up the communication. 'If you can't do something one day, if you can't emotionally handle it, then you need to say it and we'll go out and get a coffee.'" Not many elite gymnasts get to count time spent at Starbucks toward their weekly training hours.
G/O Media may get a commission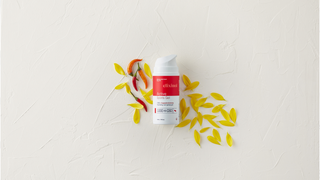 Though neither made mention of Rio at the post-meet presser, Boorman and Martha Karolyi (who seems to glow when talking about Biles) weren't particularly focused on the just-finished competition either. Their comments were primarily aimed at the upcoming world championships. After being asked by a reporter whether she would like to see Biles pushed more by other American gymnasts, Karolyi said: "Her goal is not winning the U.S. championships. Her goal is to be competitive at the world level."
Toward that end, Biles withdrew from this year's Pacific Rim Championships after tweaking her shoulder, which has been hinky for her all year. The injury didn't sound particularly serious. She probably could've competed (and competed very well), but when it comes to Biles, it hardly seems worthwhile to risk aggravating an injury for a competition that the U.S. could probably win with its B-team.
With Biles, the collective brainpower of USA Gymnastics is trying to figure out how make a long game seem less long. There is nothing they can do to shorten the wait between now and Rio. Saving her for only the biggest competitions is the best option they have, shy of putting Biles in bubble wrap.
But let's put aside all the fear of injury, burnout, and plain ol' bad luck, and try to enjoy Biles's success so early in this Olympic cycle as something other than too much too soon. She certainly seems to be enjoying herself. And in romping through the field at nationals—against the gymnasts who make up what is likely the strongest national team in the world—she proved she is something worth appreciating right now: the most dominant female gymnast of the moment. Rio 2016 can wait.
---
Dvora Meyers is a freelance writer based in Brooklyn. Her work has appeared in The New York Times, Slate, Tablet and elsewhere. She writes about gymnastics and Judaism at Unorthodox Gymnastics, and she is the author of Heresy on the High Beam: Confessions of an Unbalanced Jewess and the forthcoming The End of the Ten (Simon & Schuster; summer 2016). She blogs about woman-y stuff over at The Anti-Girlfriend.
Photo via Getty.