Until the Capitals broke through to win their first Cup, the Penguins, Blackhawks, and Kings dominated the NHL as the most effective triumvirate since Roman times. Instead of ending with stabbings and civil war, the modern NHL version collapsed for more mundane reasons involving salary caps and aging stars.
The three teams that combined to win eight Cups in nine seasons (Boston snatched the 2011 Cup) have been declared dead repeatedly over that stretch, and it's happening again. Chicago last won a playoff game on April 23, 2016 and hasn't been past the first round since it hoisted its third Cup in 2015. Los Angeles hasn't won a series since 2014. Pittsburgh has had more recent success, but its core is aging and they face stronger challengers in the Eastern Conference than perhaps at any time during their run.
None of these teams are what they were at their peaks. With due respect to the Hot Take industry, though, it is not hard to see one or all of the NHL's marquee franchises of the past decade making a final Cup run—or missing the playoffs altogether. With younger, deeper, faster teams establishing themselves as legitimate contenders, each member of the Triumvirate bases its ability to contend in 2018 on a stack of ifs.
Pittsburgh Penguins
Pittsburgh has the fewest question marks, having lost to Washington in the Eastern Conference semis; there's no shame in losing to the eventual champs, no matter how much it may sting. The Penguins' stars—Sidney Crosby (30), Evgeni Malkin (31), Kris Letang (30), and Phil Kessel (30)—are all straddling that dividing line between their prime years and the traditional years of genteel decline in the NHL. There have been no obvious signs of decline among the stars: Crosby is Crosby, turning a seemingly unending series of young linemates into postseason stars; Letang, when healthy and at his best is a less heralded Erik Karlsson; Malkin is streaky but electric and is as good a center as any other team's No. 1; Kessel remains the perfect finisher. The core of the Penguins, until they demonstrate otherwise, are as good as ever.
G/O Media may get a commission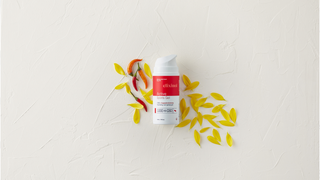 GM Jim Rutherford has done a stellar job over the years of supplementing that with quiet borderline-star supporting players (Patric Hornqvist, Derick Brassard), energetic young prospects turned into contributors (Bryan Rust, Jake Guentzel, Brian Dumoulin), and the odd spare part that comes in handy in the playoffs (Carl Hagelin, Riley Sheehan). The result is a roster that is built to succeed in seven-game series and has more depth than counting stats might suggest.
An awful lot will hinge on Matt Murray in net. He has performed brilliantly in bursts in the playoffs, but since the departure of Marc-Andre Fleury it remains to be seen if he can handle being The Guy. Even not knowing exactly what to expect from Murray, and with some questionably reliable veterans in the top six on defense—Jack Johnson?—the Penguins are certainly good enough to contend. The question, then, for Pittsburgh, is not whether the roster has slipped, but whether it has been caught by Washington, and the endlessly deep and talented (but Cup-less) Lightning, and perhaps very soon the Leafs.
Chicago Blackhawks
Chicago's roster is shakier. Dozens of salary cap-driven talent dumps—a contending roster could be built solely of ex-Blackhawks—and the rapid onset of age-related decline last season have alarm bells ringing. GM Stan Bowman has run aground on a couple of recent big deals, like dealing Artemi Panarin for Brandon Saad and Niklas Hjalmarsson for Connor Murphy, and exposed how little margin for error exists in the loaded West.
Corey Crawford demonstrated just how invaluable he is, ironically, by missing half of last season with what was eventually admitted to be a severe concussion. Crawford was never considered a super-elite netminder on account of the skaters in front of him. But last season showed that he can be the difference between a contender and a lottery team. If he is not back and fully healthy, the Blackhawks are finished, full stop. Crawford was only finally medically cleared to play this week, though he's not expected to start Game 1.
If Crawford is healthy and effective, the roster is not ready to be written off just yet. Two-thirds of the core of Jonathan Toews (30), Patrick Kane (30), and Duncan Keith (35) dropped off dramatically last season. Kane figures to be an offensive force forever, but Toews, at $10.5 million annually through 2023, cannot wring mileage out of the "leadership" narrative forever. At some point he needs to score like a guy making an eighth of his team's salary cap. Tying Nick Schmaltz for third on the team in points won't do, no matter how many faceoffs he wins or how solid his two-way play.
The Blackhawks have glaring holes on defense and in their bottom six. Keith can no longer play 26 minutes nightly. Brent Seabrook might be best suited for 20, although he remains far more effective than the wailing and tearing of garments among Chicago fans would suggest. Formerly reliable minute-eaters like Hjalmarsson and Johnny Oduya are gone. If younger players like Erik Gustafsson and super-prospect Henri Jokiharju are not ready to step up, deep, fast teams like Winnipeg and San Jose will run circles around this roster.
But burying the Blackhawks requires assuming everything goes wrong. What if some of the questions resolve positively? What if Kane has another 100 points in him? If Toews approaches his old 30-30 scoring form? Schmaltz and Alex DeBrincat, in their second seasons, make the jump from 50 to 70 points? Jokiharju steps in and gives the whole blue line a boost? A healthy Crawford stands on his head? It's not impossible. It's also not likely. Another spring spent golfing will suggest this dynasty is dead.
Los Angeles Kings
Los Angeles is the hardest case to make. Its star core of Jonathan Quick (32), Drew Doughty (28), and Anze Kopitar (31) have fallen off very little—they're not the problem—but the remainder of the roster is stacked with unknowns. When 35-year-old Ilya Kovalchuk is being counted upon to be an elite goalscorer, after three years in the alternate reality of the KHL, it's clear that GM Rob Blake has more holes than pegs to fill them. Jeff Carter remains a stealth star and Dustin Brown is coming off a career year he is unlikely to repeat, but the bottom six forwards look disturbingly like an AHL roster right now.
On defense it's Doughty, Jake Muzzin, Alec Martinez, and the corpse of Dion Phaneuf. If that foursome can somehow rise to the challenge of the Western Conference it will be a miracle. Quick, who has had some trouble staying on the ice, will need to be spectacular. Blake will likely regret going into the season with Peter Budaj as his backup.
It isn't impossible for the Kings to contend, but right now the roster is seriously top-heavy. The Western Conference offers too many teams that can roll out three or four lines. L.A. can put out a top line and pairing to match anyone. Beyond that, things get ugly.
---
Nine years is a millennium in sports, and Pittsburgh, Chicago, and Los Angeles defied the odds by staying at the top of the league for that long. But a new generation of young talent has come along in Toronto, Edmonton, Winnipeg, Tampa Bay, and among perennially strong teams like Boston, Anaheim, San Jose, and Washington. Excepting the Capitals, however, none of these impressive rosters have lifted a Cup…yet.
The Penguins figure to be in the thick of the Eastern Conference, as ever. Chicago is at a turning point, with a roster that may be rebuild-ready but might, without any major miracles, be loaded for one more run. Los Angeles has the most questions. The flaws on all three rosters are easy to see as their stars cross to the wrong side of 30. Look beyond that, though, and writing obituaries—especially in Pittsburgh—seems premature.