We're gonna get Gedion, we're gonna get Gedion! Nanna nanna boo boo, Germany, go stick your hand in scheiße!
Okay, okay, let's settle down a bit. Gedion Zelalem, the promising Arsenal midfielder who could potentially represent either Germany, Ethiopia, or America internationally, is now a U.S. citizen. Which means, with a little more paperwork, he'll be ready to rep the stars and stripes on the soccer pitch too. Which means the USMNT just acquired its first- or second-most promising youngster. Wooo hooo! Can't tell us nothin' right now! We're 'bout to do it!
Sorry, got a little overexcited again. A little about Zelalem: the 17-year-old was born in Berlin to two Ethiopian parents. He began his playing career there as a tot, but moved to the Washington, D.C. area in 2006. He attended school here, as well as playing for a few youth development teams, until he caught the eye of some visiting Arsenal scouts in 2013. After a period of negotiations, he signed with the club and moved to England.
USMNT manager Jürgen Klinsmann was obviously interested in a player at one of the world's premier academies with the potential to play for his team, so he's been hot on his trail for a while now. Here's what he told SI about the kid earlier this year:
"He was in the same [U.S. under-15] camp as my son two years ago, and they spoke German. We've followed him throughout this whole stretch and are constantly in touch with him. We watch his games with the [Arsenal] under-19s. We are in touch with [Arsenal executive] Ivan Gazidis and [manager] Arsene Wenger. Our interest is huge in the kid."
G/O Media may get a commission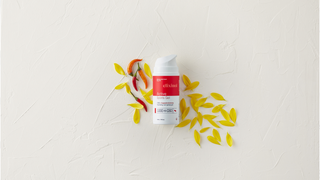 While he's spent more time in America than his potential teammate—fuck it, why hedge, we're gonna get him—than his teammate Julian Green, who made a similar decision to dump Germany for the U.S. earlier this year, Zelalem had a couple more hoops to jump through than the American-born Green. Zelalem applied under a law passed in 2000 that allows the children of naturalized citizens to obtain citizenship themselves; Zelalem's father was naturalized earlier this year.
Despite having represented Germany at youth levels, Zelalem's acquisition of American citizenship is a good sign that he wants to play for us. U.S. Soccer head Sunil Gulati confirmed as much. All that's left is to file the FIFA paperwork vouching for Zelalem's American qualifications and his desire to join our squad—both, presumably, are formalities—and we can hurry up and get him into a Gold Cup match next summer to lock him down for life.
Now that we've got young Geds where we want him, we should probably get to know him a little more. Like we said, the kid is pretty culturally American, given that he lived here from ages 9-15. Here's a little introductory video to get a feel for his interests (and remember, he's only 17; what current teenager didn't watch High School Musical a bunch?):
And here's another interview he gave while in Miami for a charity game:
More importantly, we should get a little taste of how Zelalem plays. Comparisons are almost always stupid, but he is often compared to a Cesc Fàbregas because of his incisive passing and ability to see the whole pitch. During Arsenal's summer tour through the U.S., Arsène Wenger had this to say about his midfielder:
'I honestly think Gedion has the talent to become a great player, but that will be decided in the next two or three years because he has to show that he has the mental level required to be a top-level competitor,' said Wenger ahead of Arsenal's friendly against the New York Red Bulls on Saturday.

'He is a creative player and he can create a spark, an opening with his passing, his vision through the lines. If he manages to develop his physique and keep his qualities, he can be a very important player. Let's hope he will do it.

'I believe he is a very young, promising talent who was educated here [in the United States]. Today it is too early for him to play for us but I would say in one year we will know more about him. Maybe if it all goes well, in six months.'
And you know Arsenal fans are pretty hyped about him when he already has a 6+ minute highlight video set to EDM. The clips are apparently every touch he's taken that can be found online, so much of it is comically mundane, but you do get some glimpses of his sick through ball skills:
We should at least attempt to keep everything in perspective. Zelalem might develop into a truly great midfielder and lead the U.S. to glory in the next World Cup and beyond. But it's also easily possible that he becomes a serviceable squad-filler, bouncing around English second-tier clubs and never making good on his potential. In either case, we're years away from knowing. So the fun now is in getting to imagine the best. For American soccer, it's a huge and rare coup to even land a prospect deserving of this sort of optimism. Germany can still suck one*.
[SI]
*Not that they care in the least