September brought grave news that, until just now, had occupied most of our attention, kept us awake at night, asleep during the day, and our entire lives turned upside down. John Olerud, proud owner of a beautiful piece of land with pristine views just outside Seattle, had a problem. From our original report about the situation:
The Pacific Northwest is God's country, and there may not be any more beautiful slice than Clyde Hill. Literally located upon a hill, Clyde Hill is one square mile of the most beautiful views in the state. Look east, and there are the Cascades. Look south, and there's Mt. Ranier. And west, just across the lake, the glimmering skyline of Seattle. It's no wonder that Clyde Hill boasts one of the state's highest median incomes, with home prices directly tied to the lot's view.

There's a massive, 50-year-old Chinese pine in the yard across the street from John Olerud's house. He wants it gone.
The Oleruds had been in negotiations—always neighborly, but impassioned nonetheless—with the Bakers, who occupied the adjacent plot of land. The Bakers valued the tree, the Oleruds valued the view, and as the Seattle Times noted, the disagreement got to the root of what it means to be a good neighbor. Today, we have an answer: the tree goes.
Nine years after he won his third Gold Glove as a Seattle Mariners first baseman, John Olerud has won a victory in a different venue.
The Clyde Hill Board of Adjustment ruled Wednesday night that Olerud's neighbor to the west must remove two trees because they unreasonably obstruct Olerud's view of Lake Washington and the Seattle skyline.

The board's 3-2 order is the first time the city has told a resident to cut down a tree under a 1991 "view obstruction and tree removal" ordinance.
Olerud didn't gloat—Olerud does not gloat—but instead lamented the difficulty of the process, and noted the deep emotional involvement on both sides. The Clyde Hill Board of Adjustment "found that the portion of the view blocked by the Bakers' trees materially decreases the Oleruds' enjoyment of their property." The Oleruds claim that their property is worth $255,000 more without the tree.
We wish the Oleruds and the Bakers a quick and pleasant reconciliation, and would like to thank the Clyde Hill Board of Adjustment for finally putting an end to the tortorous uncertainty that plagued us through this difficult period. If you have to tear down a tree to build a bond of trust between John Olerud and his neighbor, we say "do it."
G/O Media may get a commission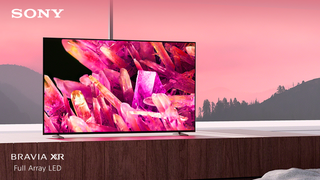 $400 off
Sony 55 Inch 4K Ultra HD TV X90K Series
Olerud Backed By Clyde Hill Board On Removal Of Neighbors' Tree [Seattle Times]