How much of a stake Jay-Z has a part-owner of the New Jersey Nets is not known. He is, however, prominently involved with the details of the team's plans to move to his native Brooklyn next season—right down to the flatware in the priciest luxury suites. This is how Scott Cacciola starts his story in today's Wall Street Journal:
Jay-Z was sitting on the edge of his impossibly large oak desk when he stressed the importance of flatware.

Forks need to be heavy, he told his small audience, which included Chris Sharples, the architect in charge of designing a block of luxury suites at Barclays Center that would bear the rap impresario's imprint. Forks, Jay-Z said, need to have substance. A plastic fork? Please. Even stainless steel was out of the question.
But of course! The 11 event-level suites will be known as "The Vault At Barclays Center," and they will carry a price tag of $550,000, plus a minimum lease term of three years. They're to be distinguished from the 100 additional suites throughout the building with annual leases of $267,000:
Yes, Jay-Z chose the forks—in addition to offering his input on the Champagne ($300 bottles of Armand de Brignac), the layout (asymmetrical) and much of the décor (lots of black and shimmering metallics).
Brent Yormark, the CEO of the Barclays Center and the Nets, said Jay-Z's been thinking about the concept since he bought the team several years ago:
Jay-Z used the word "premium," Yormark said, and told him that he wanted the new arena to feature a small area where the "who's who of New York" would congregate. Not just luxury suites, Jay-Z told him, which were essential to any new stadium construction. No, he wanted something more than that. ... The Vault was conceived as a collection of uber-suites, part club scene and part Kasbah, replete with a VIP entrance framed by a 15-foot sheer curtain. The first tenant? Jay-Z himself.
G/O Media may get a commission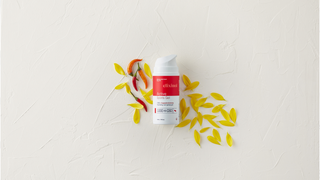 Not to worry, 99 percenters who can't afford to sit and sip with Jay-Z and the "who's who of New York": You and your riffraff problems can still purchase up to 2,000 tickets for ordinary seats that will each run you no more than $15. And you don't need no hook for that shit.